Westminster City Council and Designhouse launch a night-time safety initiative

Westminster City Council has collaborated with award-winning creative agency Designhouse on a new borough-wide night-time safety initiative, Night Stars.
Launching in Soho, Leicester Square, Piccadilly, China Town and Shaftesbury Avenue, and rolling out across the borough at a later stage, Night Stars will see volunteers take to the streets to help ensure people get home safely and receive any assistance they need when on nights out.

Designhouse have created adistinctive brand for the initiative, designed to help the volunteers stand out from the crowds while presenting a reassuring presence to all the different people visiting or living in Westminster. Their work includes developing the naming, brand identity, look and feel, typography, animation and a promotional film.

Matthew Gillman, design director at Designhouse commented, "The name 'Night Stars' encapsulates the purpose of the initiative by referencing how stars are known for guiding people through the night and are a familiar presence always looking out for us. It also alludes to how the volunteers - who are stars themselves – will create a network or constellation of support and guidance across the borough. We have paired this with the strapline 'There For You', which focuses on the reassuring and supportive role that Night Stars will play."
At the heart of the brand's visual language is a continuous neon pink line, which metaphorically references a person's journey to safety. The neon draws on the familiar aesthetic of night-time signage while the use of bold pink across the identity – including the pink high-viz jackets worn by volunteers – boldly sets it apart from other brands and makes the volunteers easy to identify. The continuous neon line travels through all of the brand assets, unifying the brand in a memorable way, providing lots of potential for illustration and animation, and visually uniting all digital and print content.
When approaching typography, Designhouse have used a handwritten style for the Night Stars logo to reinforce the notion of a human touch, paired with a secondary typeface that features soft, rounded edges to echo the approachable and friendly personality of the initiative.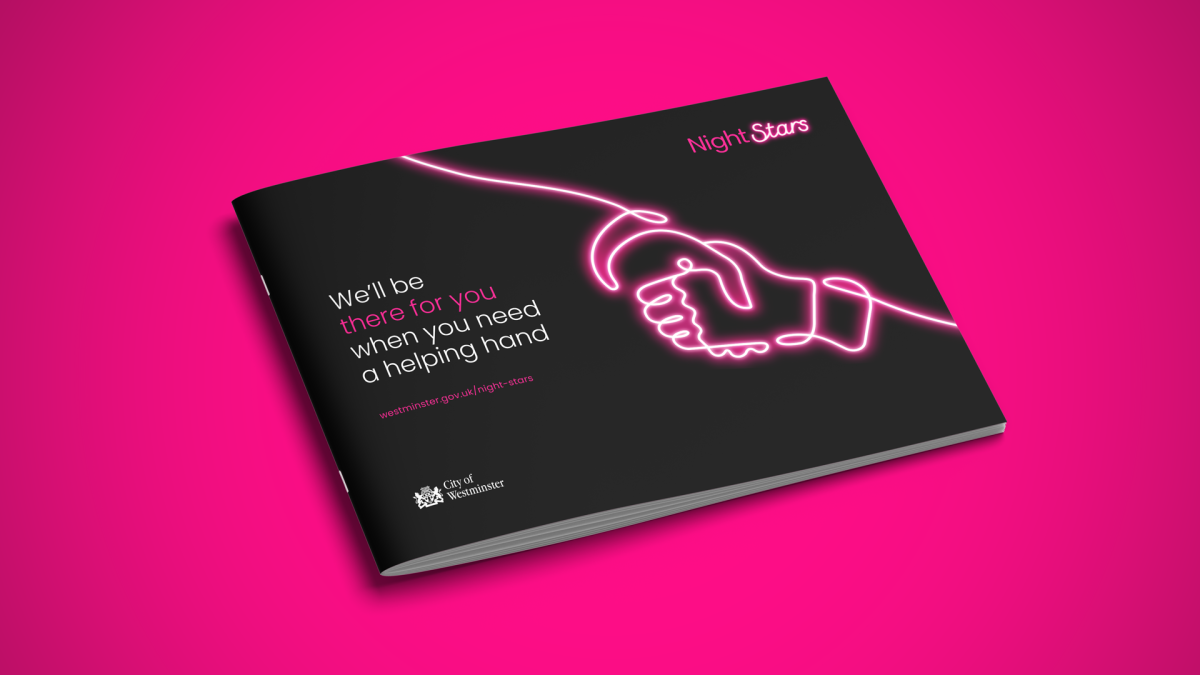 Matthew Gillman, design director at Designhouse, continued: "It has been a real pleasure to work with Westminster City Council on this community initiative. We feel that together we have created a bold and reassuring brand that people living or visiting Westminster will have confidence in when it comes to night-time safety. We hope that it will also increase public awareness and funding for such an important initiative.

Cllr Rachael Robathan, Leader of Westminster City Council, said: "Westminster's nightlife is a safe, inclusive and enjoyable experience for our residents and visitors but for those who do need a helping hand during a night out, the Night Stars are there for you.
"Our volunteers are an incredible group of selfless individuals who are trained to support members of the public and will help anyone who appears to be in a vulnerable situation.
"We all need to look out for one another and keep each other safe and the Night Stars, who will be very easy to identify on the streets of the city in their bright pink jackets, is just one of our new projects under our Night Safety campaign."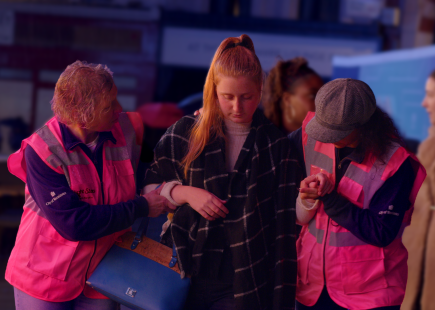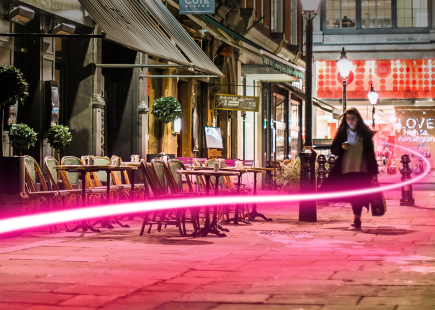 If you enjoyed this article, you can subscribe for free to our weekly email alert and receive a regular curation of the best creative campaigns by creatives themselves.