Why Glastonbury's lack of boundaries allows creativity to thrive
No boundaries: Let creativity thrive
Christophe Castagnera, head of strategy UK/Europe & Middle East, Imagination
I caught the BBC documentary Glastonbury Festival: 50 Years and Counting this week, which delved into Michael Eavis' pioneering music festival hosted at Worthy Farm, Somerset.
The insight that really stood out was how the Glastonbury brand was made for disruption, creativity and experimentation. Eavis essentially lets singers, musicians, artists and all those connected with the festival push boundaries and explore their creative side without imposing 'guidelines', aside from safety, extreme views and legality (and even this is pushed to the limits).

Brands could learn a lot from Glastonbury's approach of letting the creative nature take its course – but of course, it takes some nerve.
The human condition is far less structured and ordered than brands would like – Glastonbury taps into this and celebrates the eccentric, disruptive and unique essence of creative culture. This, in turn, creates an event like no other, allowing for diverse acts from around the world to take the stage and connect with audiences in myriad ways.
Many brands are increasingly working hard to co-create with their customers and fans, but maybe it's time to shake things up and embrace the 'freedom experience' that Glastonbury spearheads. Brands can celebrate the beauty and experimentation of creative expression through their brand experiences to connect on a more authentic level.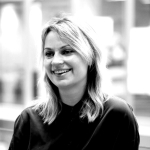 Do as Glastonbury does
Cassie Dodgson, associate director, Business Development, Interbrand
Glastonbury is the most incredible immersive experience that encourages diversity, discovery and excitement—there is literally something for everyone at all ages.
Learning for brands: Build excitement and create a sense of spirit and continual discovery into your experience, and leave your customers to find out and forge their own connections.

It is also a purpose-led experience.
The annual temperature has increased by c. 1.3 degrees since it first began in 1970, and the festival is taking this into account by 'leaving no trace'; banning unsustainable products, providing reusable bottles, collaborating with the likes of David Attenborough, Greenpeace, and hosting climate and eco talks.
Learning for brands: Take accountability, building purpose into your experience. 'Leave a footprint in your memories, not the environment.'
It also fully encourages customer involvement through a ton of AR installations, signage, games, theatre and circus, zoning e.g. Glasto by the Sea.
Learning for brands: Encourage customer generated content to connect with your audience more and create memories.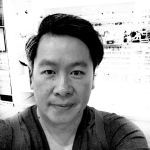 Interact with and immerse your audience in the experience
Martin Bui, experience design director, Tribal Worldwide
Glastonbury and brands have innovated creatively and socially throughout the years by using technology to connect festival goers' experiences before, during, and after the event.
It is crucial for brands to understand the uniqueness of each touchpoint, while also producing outstanding consumer interactions that fit into the larger brand ecosystem.

With features including an interactive map and user-curated content, EE's Glastonbury app will be back this year to assist festival-goers stay on course.
Setting up free Wi-Fi and charging tents for mobile devices will also provide festival reminders of acts on the Pyramid stage. This is the overall experience that meets the attendees' demands at meaningful moments.
Nielsen found that 51% of customers prefer brands that support concerts or festivals, and Momentum Worldwide found that 65% of live event attendees recommend a product from a sponsored event, with 59% buying that product at a store after the event. This is excluding those who participated in hybrid events to watch and participate in the festival from home: merging the in-person and virtual experience. For example, Greenpeace previously gave Glastonbury festival goers a taste of travelling to the Amazon while they were on the event grounds, through an immersive VR experience.
Ultimately, Glastonbury is an exciting place for retailers and brands to push the boundaries and interact with their customers in new, more engaging ways thanks to virtual and immersive experiences.

If you enjoyed this article, you can subscribe for free to our weekly email alert and receive a regular curation of the best creative campaigns by creatives themselves.