Why Santander's spoof ad starring Ant and Dec was 'impeccable'

The Background
The campaign from Engine, directed by Declan Lowney at Another Film Company, has been planned by Carat which has placed it in TV, cinema, OOH, print, social, digital display and radio and on a microsite.
Keith Moor, Santander's chief marketing officer, said: "We are thrilled to have Ant and Dec on board at this very exciting time for Santander UK. The concept behind the campaign and its speed to market is testament both to the power of a great idea and the synergy between the duo and the bank."
Billy Faithfull, chief creative officer at Engine, added: "In the search for a little magic, you have to give every idea a chance to shine. Even the silliest of ideas should be taken seriously.
"So, when it's thrown into conversation that Ant and Dec sounds a bit like Santander you can't ignore that, it's an absolute gift. It was one of those ideas that you keep parking for good reason, but keeps coming back, more powerful than before. And the more we let it back in the room, the more funny, famous and memorable it became. Nothing else stood a chance."
What They Did
The ad is about the creation of a rival bank to Santander by TV favourites Ant and Dec.
Santander bank's new ad campaign has seen it face off some unexpected competition from a new brand in the banking sector, 'Antandec', a Santander copycat brand created by the much-loved TV duo.
The campaign sees the pair rip off the Santander branding and humorously pontificate about their brand values and customer propositions.
They reveal that TV was just a stopgap until they could pursue their banking passions in a 90-second mockumentary spot.
The Big Idea
In this documentary-style slot, the pair rip off Santander branding and discuss their "life-long dream" to working in the financial sector, admitting their media work was merely a stepping stone to their "real passion."
The Britain's Got Talent presenters are seen in their new HQ, laughing about having found a gap in the market – because they claim no one had heard about banking before they launched.
They also reveal that the key to their success is "not having any keys" and come up with some innovative ideas on how to tackle saving for a house deposit.
They promise customers "Netbrix," a monthly subscription where aspiring homeowners receive a brick in the post every month.
The Antandec marketing campaign focuses on how Santander helps customers realise their aspirations, in a light-hearted and engaging way, the bank says.
It launched on 3 June with adverts running across all media channels and in branches and the Santander UK website.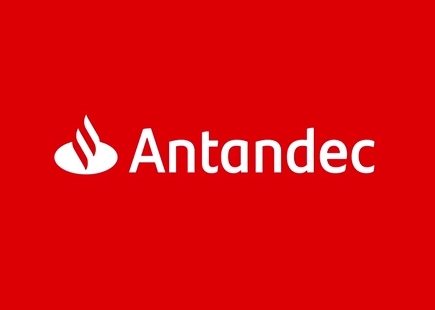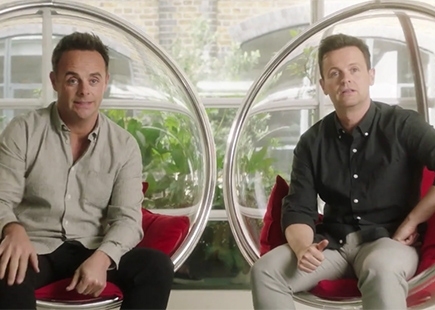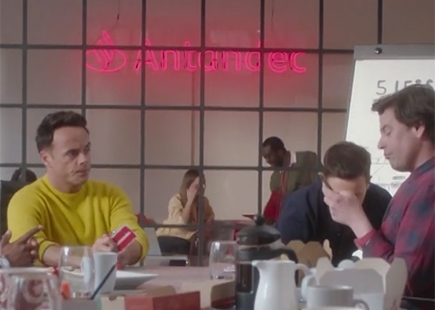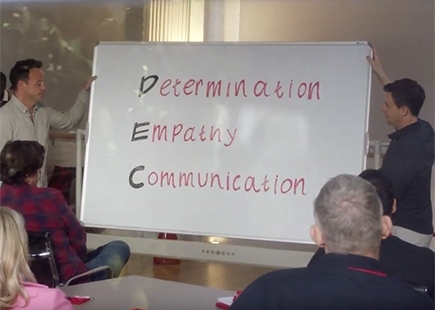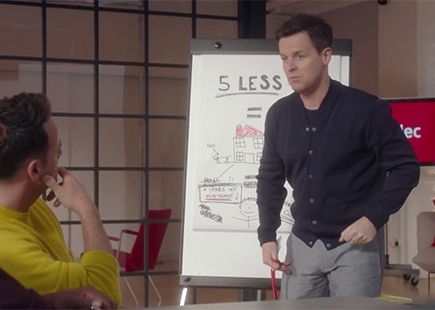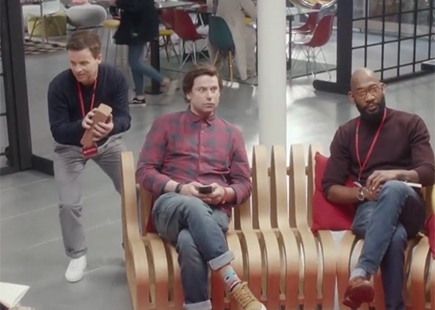 The Review
It's utterly impeccable in my opinion, its use of truly influential celebrities who despite going through their own personal hell in the past year, still stand out as true masters of their trade and not only do they act out this farce impeccably, they also deliver it with their undeniable charm and a hint of comedy.
This campaign is what our industry has been missing for some time, true end-to-end integration, fun without being utter nonsense, charm and wit in abundance and the use of true celebrity to the absolute benefit of the brand and its audience. I imagine that this will have people reaching out to the brand.
If you enjoyed this article, you can subscribe for free to our weekly email alert and receive a regular curation of the best creative campaigns by creatives themselves.