Why the Smash Hits magazine revival is a winner for Gemma Moroney this week

Channel4, with 4Creative and publisher Bauer Media, has revived Smash Hits magazine to promote the final series of Derry Girls.
The big Smash Hits comeback is a smasher for me this week.
In a digital-first world, I loved seeing a print-based idea all over my socials.
In fact I liked it so much there weren't enough like buttons and I'm pretty sure I was in danger of Lucie Cave (chief content officer at Bauer Media and editor-in-chief of Heat magazine and the Heat brand), thinking I was a stalker.

And if that wasn't enough, this morning outside Victoria station I got my mitts on a real-life copy.
Reader, my life is complete.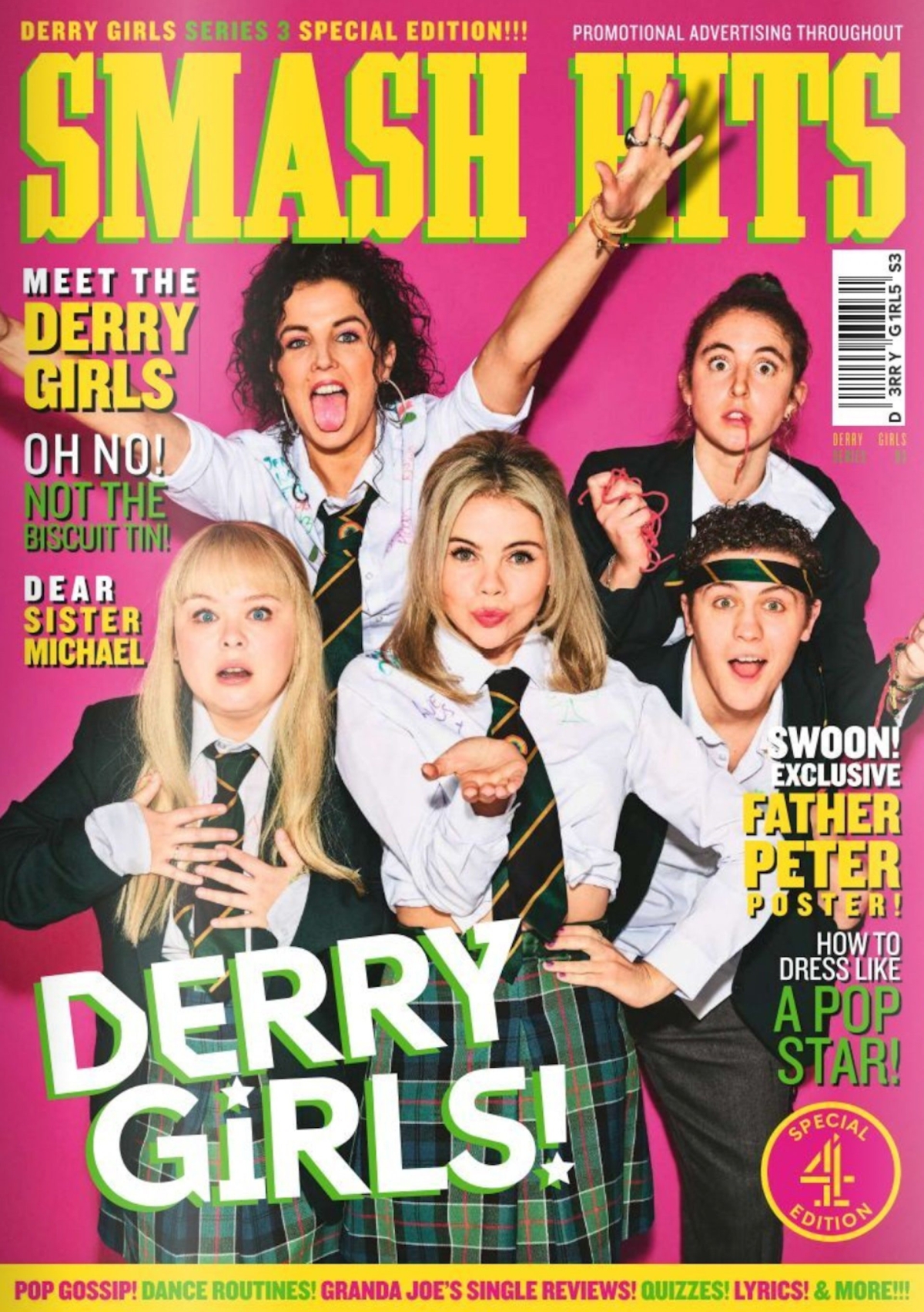 A match made in 90s heaven.
It's pretty rare this wizened 40-something gets real-life (as opposed to work-life) excited about a marketing campaign, but this one has awakened a teenage enthusiasm in me. And, whilst my 20-something colleagues couldn't care less, my 40-something colleague felt exactly the same.
I'll be honest: I wasn't a big Smash Hits reader.
The fortnightly More magazine was 'the one' in 1990s rural Kent (position of the fortnight being the first page everyone turned to, of course). I wasn't really into music until later in my teens. Like Sister Michael, judo was more my habit (ba-boom, ching). But there's something about this idea that just hits all the right notes. Pre-Spotify mix tapes! Pre-Netflix video shops! Pre-Buzzfeed pop quizzes! Love. Love. Love.
This idea is a wonderful extension of how beautifully observed Derry Girls is.
It's totally of its moment but also totally still relevant.
This idea is not just a Smash Hits collab, it's about what it means to a generation and how music and dreaming of what could be in your future is part of every teenage experience, even those in the trickiest of circumstances.
It's about the modern world meeting nostalgia and both still being relevant.
And it's about just when they thought they'd given you all the content you wanted (the trailer), they reel you back in with something even better.
Derry Girls is one of my most favourite TV shows of recent years (the others are It's a Sin and lockdown guilty pleasure Classic EastEnders, thanks for asking) and this idea has just made me love it even more.
I didn't think I could be any more excited for 12 April's TX date, but now I am.
If you enjoyed this article, you can subscribe for free to our weekly email alert and receive a regular curation of the best creative campaigns by creatives themselves.