French creative agency changes the rules of Monopoly to reflect real-life injustices in society

Monopoly, but not as you know it.
This work, originally brought to the world back in 2017 as an awareness video with more than 30 million organic views on Facebook, is a bit special.
The Observatory of Inequalities (an organisation that reports on inequalities in France and Europe) and French agency Herezie, have produced an adapted version of the well-known board game for children—but with the rules changed to reflect real life.
Oh, it's good.
Instead of all players starting with the same money and same opportunities, players play with the hand they're dealt. Not only does playing this way highlight injustices experienced by those in less fortunate circumstances, but it's also supported by real data that encourages the right conversations and allows the children to ask, why?
So, if you are a character from a lower socio-economic background, you start with less money.
If you are playing as a woman, you take less money when you pass 'go' than if you are a man.
And if you are disabled, you are not permitted to purchase train stations due to lack of accessibility.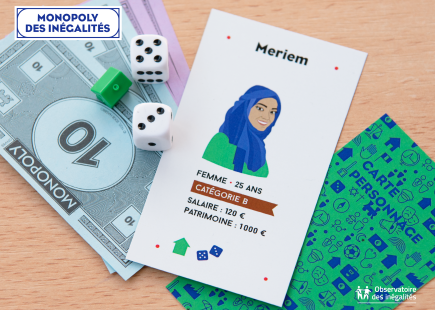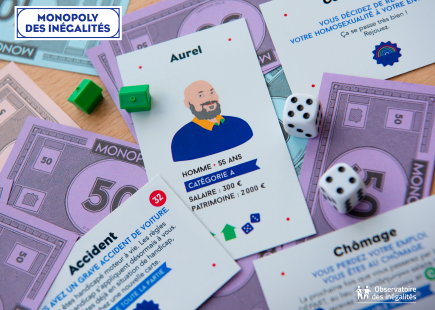 Unfair?
Yes. Clearly. And the children obviously spot this immediately and are visibly rattled by the outrageous unfairness of it all.
But this isn't a gimmick.
It's not a toy, it's an educational tool created to instantly convey the inequalities that exist in the real world.
And, of course, it's our children who we need to be educated and have the understanding and commitment to change the rules in the future.
The more they play, the more they understand, the more empathy they feel and in time, filtering through to future generations, the game we all play could be different.

The game is part of a two-hour educational workshop, including a 1.5-hour debate, accessible from 11 years old. The children can learn, question and reflect on how, individually or collectively, they can overcome obstacles and change the rules of society.
Like the board game states, it's time to change the rules.
If you enjoyed this article, you can subscribe for free to our weekly email alert and receive a regular curation of the best creative campaigns by creatives themselves.