A British Original: British Airways launches a campaign where no two ads are the same

British Airways has launched a ground-breaking multi-channel campaign where no two ads are the same.
The new positioning, 'A British Original', is a celebration of British Airways' people, its customers and the nation, which has helped make British Airways, a British Original. It explores the individual and original reasons people travel, whether to reconnect with loved ones, take some time out or to immerse themselves in a different culture.

The campaign includes an original approach both in creative and media, bringing to life reasons for travel in a record-breaking number of executions. Encompassing over 500 unique print, digital and outdoor executions and over 32 different short films all running over the course of a month.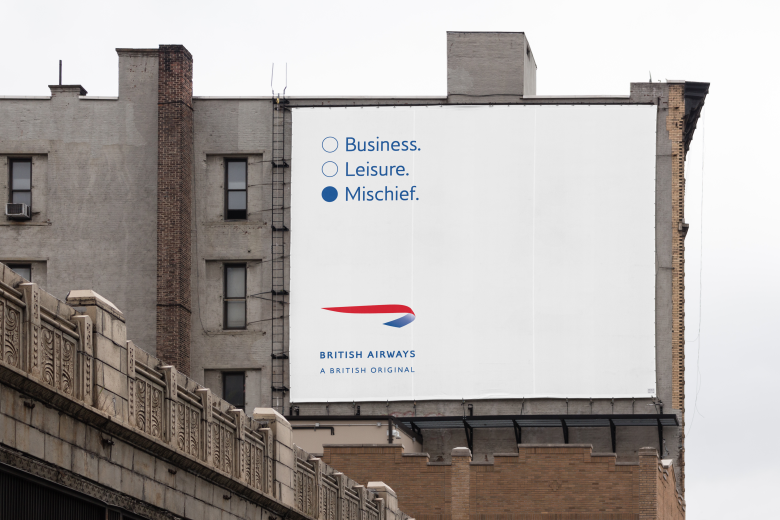 The campaign is centred around the common question travellers are frequently asked when they land in a new destination: 'What is the purpose of your visit?' but instead of ticking the standard boxes of 'business' or 'leisure', viewers see more meaningful and relatable answers for travel, reflecting each and every one of us.

Sometimes funny, sometimes moving, but always celebrating originality in all its incredibly personal guises. Showing that British Airways recognises each of its customers as individuals.
The print, digital and outdoor imagery embodies a stripped back approach embracing negative space, simply showing a tick box.
This series will include over 500 different and uniquely written copy lines, showing viewers an original reason for travel across every media site.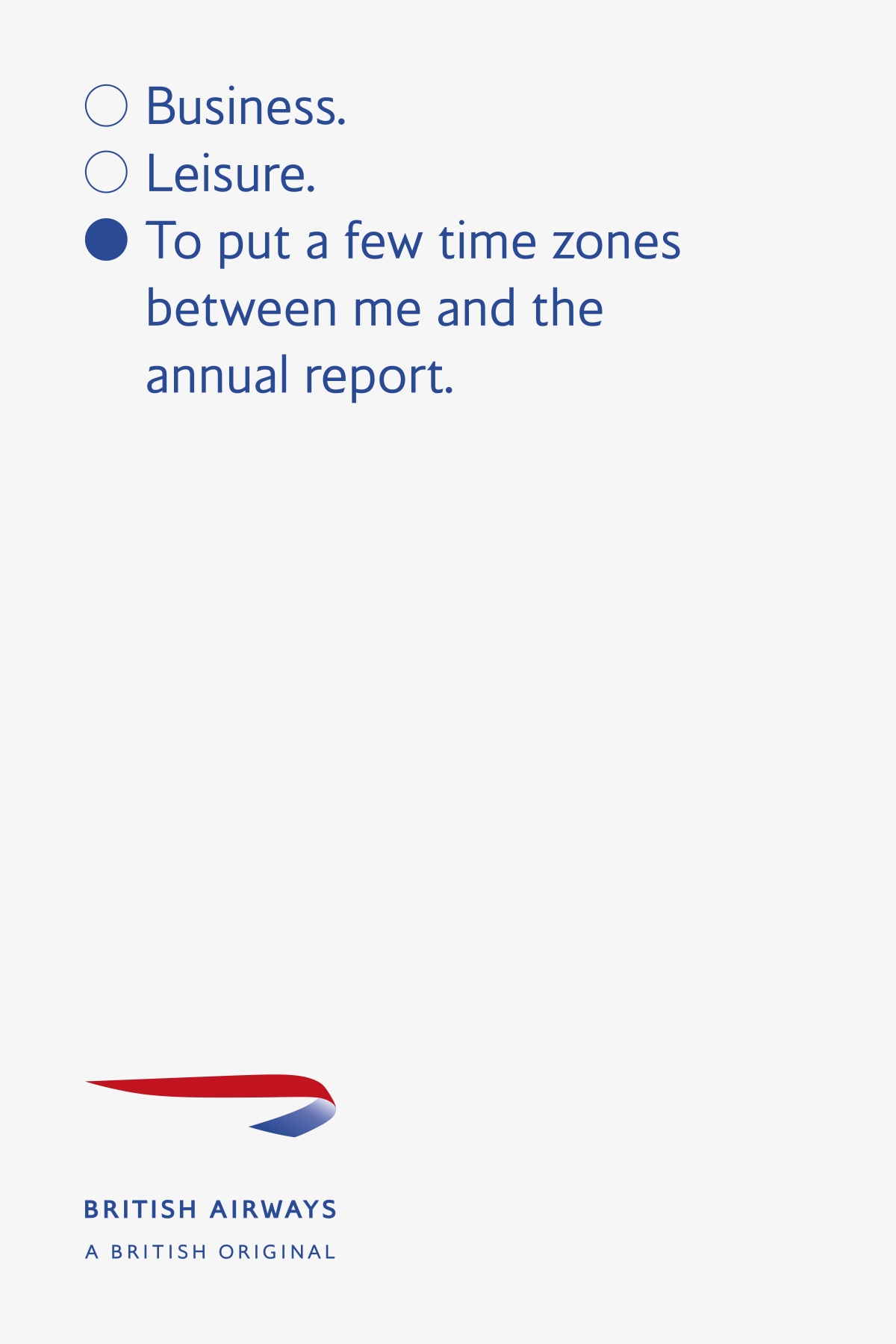 The airline's people are at the heart of this campaign, featuring throughout both the static imagery and the short films.
One of these short films focuses on a British Airways' pilot, fondly rocking his daughter to sleep before heading off to work. The film ends on Anthony's reason for doing what he does every day, which is 'for her'.
Lucy Jameson, Co-founder at Uncommon Creative Studio said: "Both Britain as a nation and British Airways as a brand have a deep history of originality. From scheduling the first commercial service to Little Simz; originality drives us forward. It's at the core of our pioneering spirit.
We wanted to celebrate British originality at a time when we've never needed to rediscover it more. 'A British Original' champions people, not planes. We've started by shining a light on all the original reasons we fly — both for customers and British Airways' people — but this is just the beginning. We hope that, going forward, each and every interaction with the brand feels as original as each and every one of the hundreds of original executions we've produced for the launch."

If you enjoyed this article, you can subscribe for free to our weekly email alert and receive a regular curation of the best creative campaigns by creatives themselves.