The Endangered Aisle: Fairtrade highlights the stark impact climate change is having on the future of food
Would you rather live without coffee or chocolate forever?
A new report, published by Fairtrade Foundation (and powered by 3Keel), revealed the supermarket staples most at risk due to the climate crisis.

The findings were brought to life through 'The Endangered Aisle' retail concept, devised and executed by Alfred, to highlight the urgent need to protect our favourite foods from climate change, deforestation and biodiversity loss - and give a fair deal to farmers on the front line.
With stark, empty shelves and limited stock, the retail space, which was located in London, took cues from the traditional discount aisle you'd expect to see in supermarkets, reimagined with a dystopian twist. But it wasn't all doom and gloom. Passers-by were able to hear first-hand stories from producers navigating the climate crisis and pledge to make small switches to play their part in supporting them.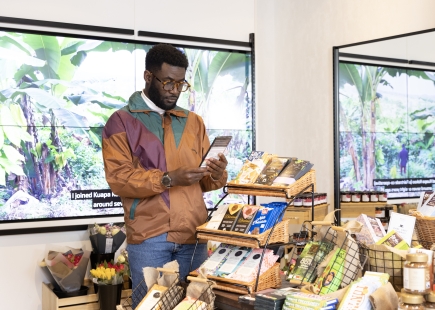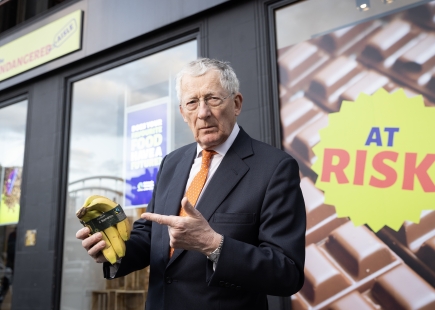 Jackie Marshall, Fairtrade's head of brand and public engagement, said: "This Fairtrade Fortnight, we worked with Alfred to create and launch 'The Endangered Aisle', an immersive pop-up store in Shoreditch designed to give the public a vivid insight into a future without guaranteed access to the supermarket staples that we know and love – foods like coffee, bananas and chocolate.
"We created the space to help shoppers understand one key message: if farmers and workers in low-income countries don't receive a fair price for their crops, to help them weather the storms of the climate crisis and the global cost-of-living crisis, then there's no guarantee they'll be able to keep farming in the future. That's why, this Fairtrade Fortnight we hope UK shoppers choose Fairtrade to play their part in safeguarding the future of our food – it's a simple action that can make a big difference, and it needn't cost more."

Hannah Jackson, Alfred's creative strategy lead, said, "Our findings showed a clear intention-action gap. While the majority of people are aware of the impact climate change is having on their weekly shop, only a small number are making active changes. How do you close the gap? You riff off existing behaviours and tap into positive emotions."
"There's no joy like the moment of bagging a bargain or finding a steal in the discount section of the supermarkets, so we replicated this look and feel with The Endangered Aisle, but with a dystopian twist to highlight the urgent need to protect the everyday staples we take for granted."
"This is a cause the team at Alfred is hugely passionate about and we're proud to be able to raise awareness of this important issue and inspire change."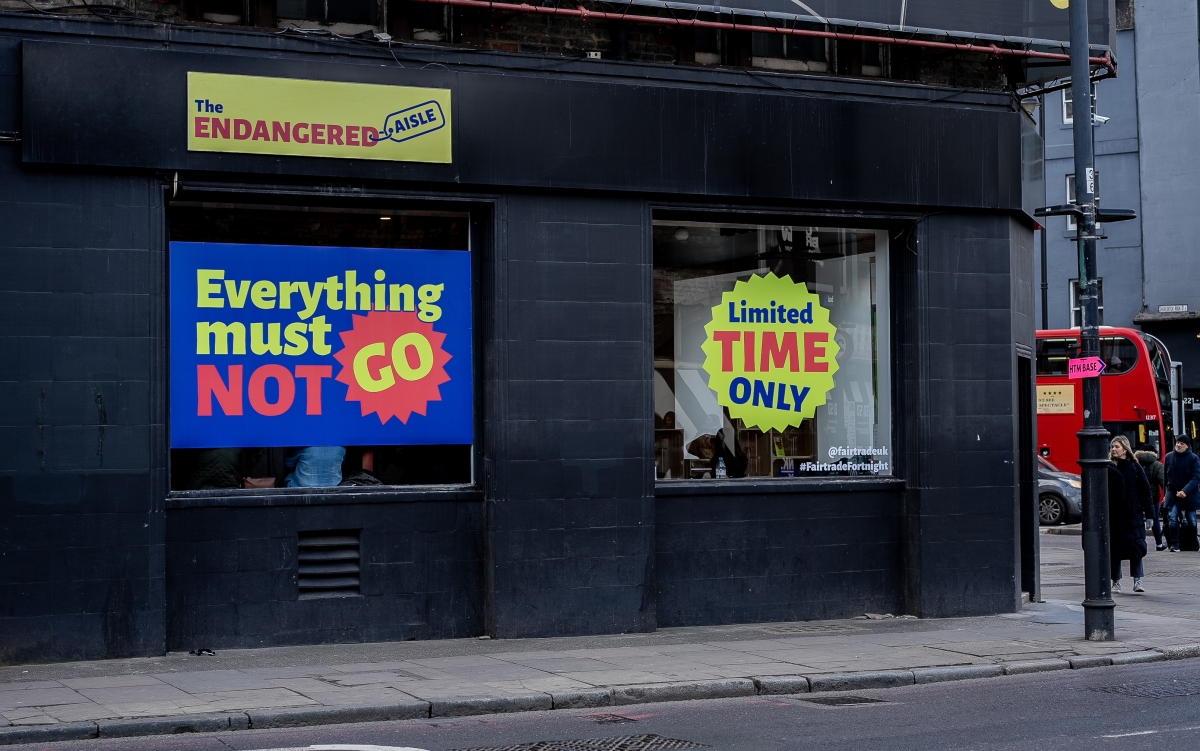 If you enjoyed this article, you can subscribe for free to our weekly email alert and receive a regular curation of the best creative campaigns by creatives themselves.