Qatar World Cup: Amnesty International wants FIFA to pay up

The Background
Since 2010, when FIFA awarded the 2022 World Cup to Qatar despite its poor human rights records and massive infrastructure deficit, thousands of migrant workers have lost lives to unexplained causes or suffered injuries, and many more have been victims of wage theft by their employers.

FIFA has failed to meet its human rights responsibilities, and Qatar its obligations, to both prevent such abuses and to provide adequate remedy to victims and their families. Because of this failure, Human Rights Watch, Amnesty International, FairSquare, and a coalition of other groups have called on FIFA President Gianni Infantino to provide remedy for abuse of migrant workers' rights in Qatar.
Amnesty International believe that FIFA should reserve an amount at least equivalent to the US$440 million prize money provided to teams participating in the 2022 World Cup, which can be invested in funds to provide remedy to workers, and initiatives to improve workers' protections. There is nothing Qatar nor FIFA could ever do to make up for the loss of these lives but financial compensation to struggling families for migrant worker deaths will reduce lasting harms.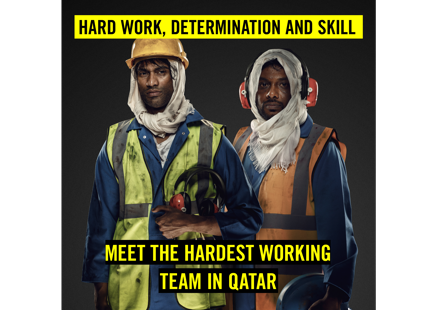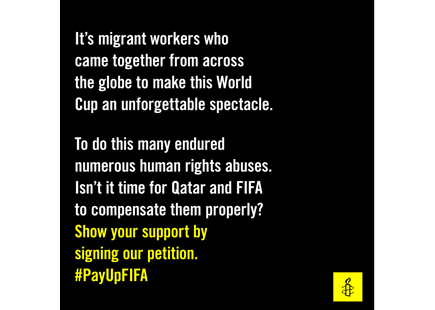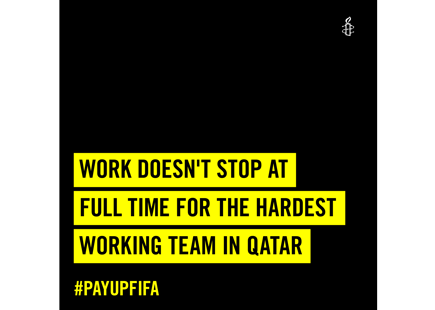 The Campaign
Fever have been supporting Amnesty International raise awareness of its #PAYUPFIFA campaign, to put pressure on FIFA and the Qatari authorities to properly compensate the migrant workers who made the Qatar World Cup possible through their hard work and sacrifices.

The aim of the campaign was to give the migrant workers of Qatar a human face and to position them like one of the international teams competing at the tournament, rather than an assembly of individuals from across the world or a random number.
The campaign billed Qatar's migrant workers as the 'Hardest Working Team in Qatar' to highlight that behind the brand new stadiums and hotels are thousands of construction workers, security guards, domestic workers and catering staff who suffered, and are still suffering, human rights abuses to build and service this infrastructure.
The campaign's visual and video assets used the language and iconography of football to help show these individuals not as victims of human rights abuses, but rather champions of resilience who despite everything they've been through continue to provide for themselves and their families.
The campaign launched on Amnesty's social channels and OOH ads in countries across the word last month with the aim of driving awareness of the campaign, and to drive people to sign its petition to put pressure on FIFA and the Qatari authorities to pay compensation to migrant workers and their families.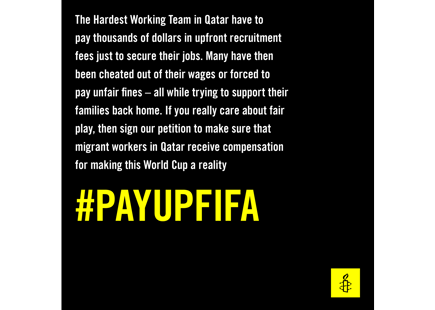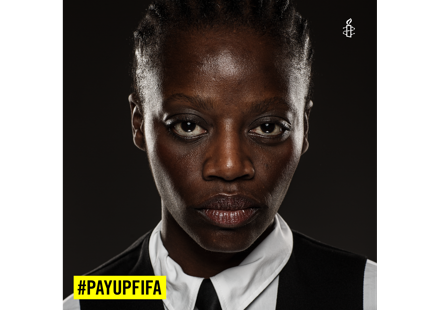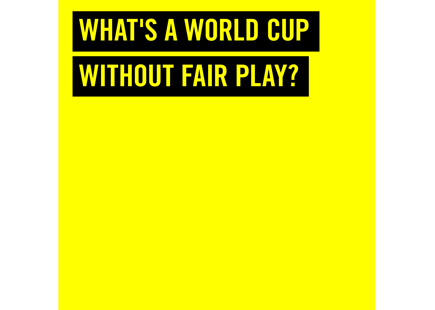 If you enjoyed this article, you can subscribe for free to our weekly email alert and receive a regular curation of the best creative campaigns by creatives themselves.