#DramaticTransformation: ASICS challenges the negative mental health impact on our bodies

Exercise has a transformative effect on the mind.
However, this is being overlooked due to our culture's focus on exercise as a way to change your body. This is demonstrated most clearly in the prevalence of 'before/after' exercise transformation photos.

New ASICS research shows that nearly three-quarters (73%) of Brits believe society's obsession with the perfect body is damaging our mental health.
80% are demotivated by exercise transformation images and nearly half (48%) feel insecure about their bodies after seeing 'before and after' images.
Launched on World Mental Health Day across owned, earned and paid, ASICS' new "Dramatic Transformation" campaign, created by Golin, challenges society's focus on exercising for aesthetic transformations across the UK, Germany, France, Sweden and the Netherlands.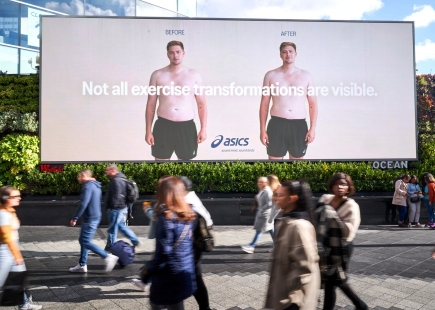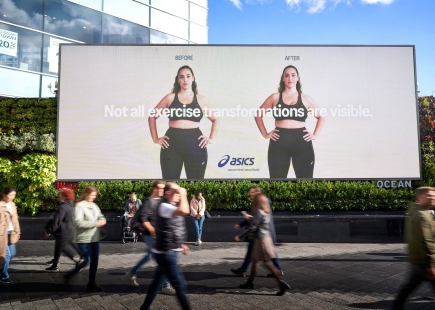 Disrupting the before-and-after culture.
Supported by accident and emergency doctor and TV personality Dr Alex George, creator and philanthropist Jada Sezer, as well as TV host and professional dancer Motsi Mabuse, ASICS disrupted the before and after exercise picture format to highlight the transformative power of exercise on the mind.

ASICS worked with award-winning portrait photographer Sophie Harris-Taylor to create a series of images that show each celebrity before and after 15 minutes and 9 seconds of exercise, the length of time proven to lift our mental state. There is, of course, no dramatic physical change between the two images, highlighting that not all exercise transformations are visible.
The talent shared the photographs on social channels four days before World Mental Health Day under the hashtag #DramaticTransformation, causing the internet to question the seeming absence of any physical transformation - highlighting the cultural obsession with aesthetic exercise transformations. On World Mental Health Day, all influencers then revealed the true mental transformation that had occurred and the purpose of the campaign.
The photographs and campaign aim to challenge people's perceptions of dramatic exercise transformations and encourage exercise for mental health benefits, not purely the aesthetic.
Dr Alex George, Jada Sezer and Motsi Mabuse also sat down with Mind Charity representative, Hayley Jarvis, to discuss the damaging impact of body transformation images and how exercise has improved their mental health.

ASICS EMEA bans purely aesthetic transformations on its channels.
ASICS EMEA has also committed to ban exercise transformation photographs that focus purely on aesthetic transformation on its channels. This also has the support of our 500 plus ASICS FrontRunner community with an audience of millions. The community is committed to only sharing images that reflect the uplifting feeling movement brings: the powerful mental and emotional impact of exercise on the whole self—body and mind.
The campaign was developed and executed by Golin, with media buying by Le Pub.
Al Wood, Executive Creative Director at Golin, said: "Body transformation pictures are everywhere, suggesting to people that exercise should be about extreme physical change. It's elitist and demotivating. This campaign aims to balance the conversation by showing that, whatever your body or athleticism, you can experience a dramatic mental transformation from exercise. More important than a six pack."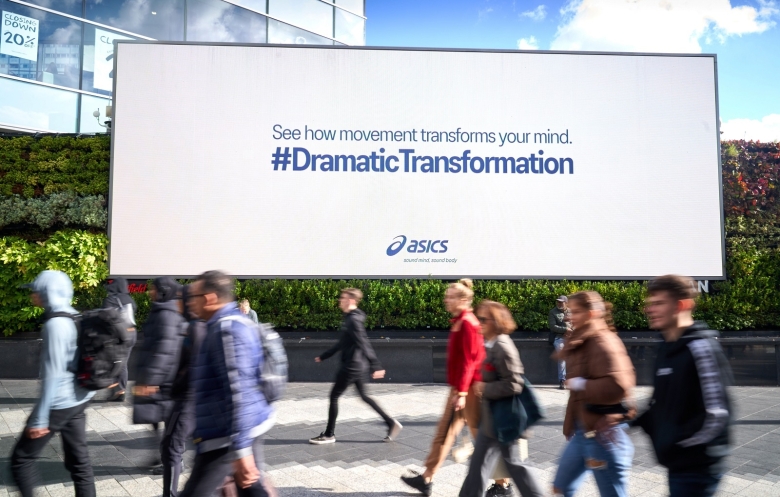 If you enjoyed this article, you can subscribe for free to our weekly email alert and receive a regular curation of the best creative campaigns by creatives themselves.