Audi shows how to avoid those clowns on the road

The Background
Driverless cars may be closer than we think.
Artificial Intelligence (AI) is (kinda) quickly replacing human hand-eye co-ordination as the main way to avoid dullard drivers and clownish car accidents.
According to Audi's latest creative effort at least...
What They Did
Understanding that the average driver considers ordinary people's idiocy the primary cause of road accidents, Audi has cast an army of clowns in cars to dramatise its new safety features.
Each classic clown scenario (reckless motorcyclists, rowdy school bus passengers, etc) shows a different techy feature of the car in a vibrant and memorable way.
The Review
AI is annoying, scary and murderous. Robots are basically clogging up every agency brief we get, nicking our jobs and preparing to slaughter us for world domination. Or so I suspect.
Equally, cars and their drivers are annoying, scary and murderous. Buying big, flashy metal penis extensions, nicking our land masses and slaughtering us in our thousands.
Therefore, AI in cars? Well? Actually quite sweet and relatable it would seem.
Now, like the rest of the western world, I despise clowns so when this appeared, I thought, "Oh dear, it's the Stephen King IT sequel".
But no, it's in fact a very clever and charming metaphor (allegory even?) for the wheeled idiots who plague our streets. And the solution to these idiots being some car with snazzy sensors.
Why would I give this the rare honour of 4.5 stars? Because it does something that so few ads or brand films do, it trusts that the audience (presumably smart enough to afford an Audi with snazzy sensors) gets the visual substituting from the outset.
One knows the balloon clown is a clumsy repairman, one knows the 'clownbus' is a schoolbus, and even the clowns on motorbikes clearly represent a darker shade of highway hoodlums. All the while presenting a serious problem, and a fine set of technologically solutions, in a yummy way.
Clever, well-directed sight gags without the clichéd Cannes-Award-winning plot-twist are not only classy, they present the product at its best and in many ways, most literal.
Why 4.5 rather than 5? Did it really need to say "clown proof"? Joke explaining of the worst variety.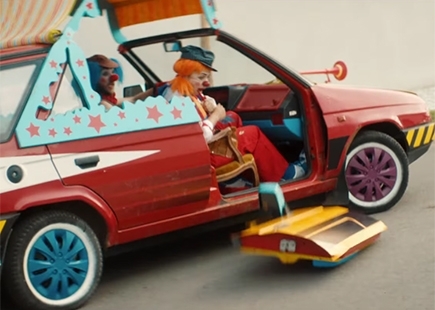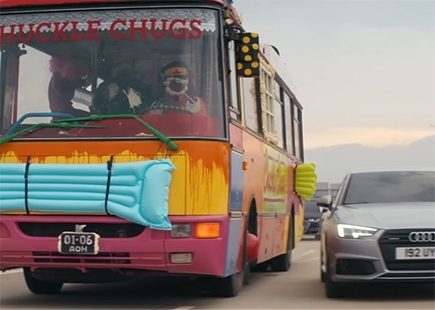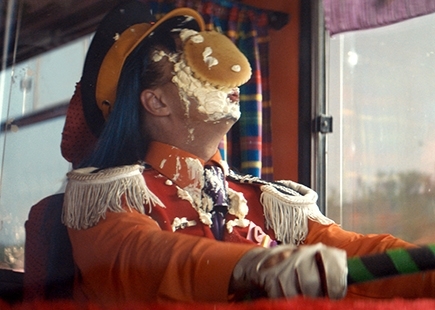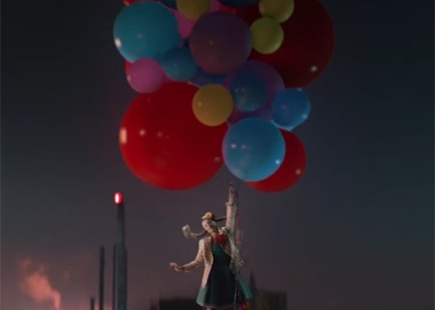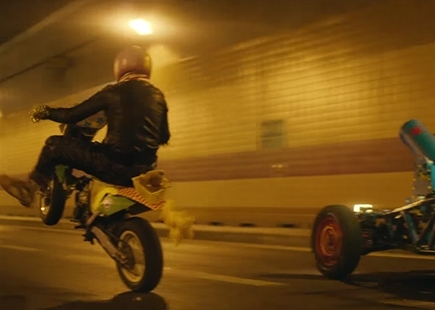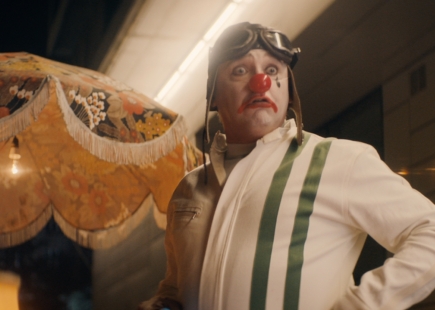 In Hindsight
Pretty, humorous, great music and a solid set of visual gags. Short of the "yeah, we got it" end line, a thoroughly enjoyable ad.
If you enjoyed this article, you can subscribe for free to our weekly email alert and receive a regular curation of the best creative campaigns by creatives themselves.