Bombay Sapphire and Baz Luhrmann invite people to see the world as a gallery of creative inspiration

Bombay Sapphire has partnered with world-renowned film director and creative visionary Baz Luhrmann to launch its new campaign 'Saw This, Made This'.
With creativity being cited as the second-most in-demand skill in the world[1], and with people involved in creative pursuits proven to be more positive[2], Luhrmann has issued a creative call-to-arms, inviting people to discover the creative inspiration that exists all around them.
In his role as creative director of the campaign, Luhrmann said "I truly believe that everyone is inherently creative, no matter who you are, where you come from or what you do. You don't have to be labelled an artist to be considered a creative. If you just give yourself permission to see the world as a gallery of inspiration and reframe how you think about things, you'll unlock a part of yourself you didn't know existed."
The campaign invites people to capture and share on social media what they see in the world that creatively inspires them, and what they have subsequently made, using #SawThisMadeThis.

Through collaboration with hundreds of artists and creators from a variety of disciplines, the campaign will feature before-and-after videos and photos, demonstrating how people can reframe the world around them and turn that inspiration into creative expression.

In a short film featuring never-seen-before footage from Luhrmann's personal archive, he talks candidly about how his life experience has shaped his own creative process and shares his philosophy with viewers, inviting them to see the creativity that exists in the everyday. Throughout the campaign, Baz Luhrmann will share on social media the #SawThisMadeThis submissions he finds most creatively inspiring. Submissions will also be celebrated in an evolving online gallery.
The campaign will culminate in 2023 in a showcase of the world's creativity, in partnership with global arts organisations in London and New York, including the Design Museum in London, UK, an industry-leading institution renowned for its support of the creative community.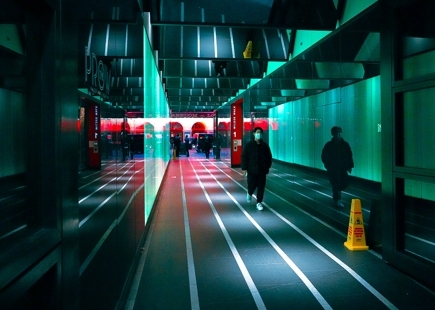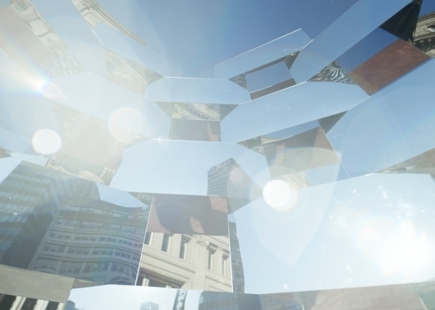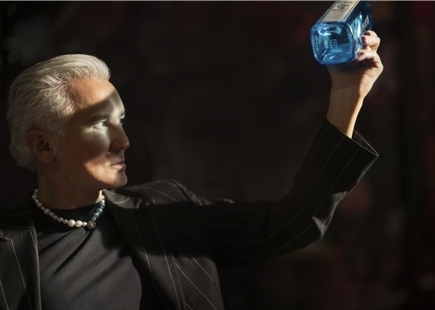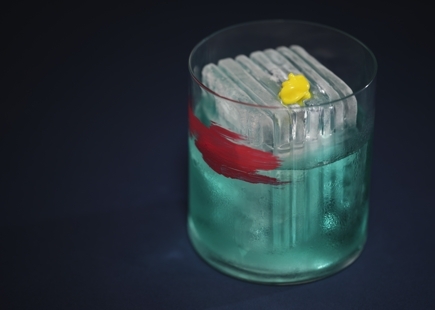 Client: Bacardi
Brand: Bombay Sapphire
Campaign title: Saw This Made This
Client name: Natasha Curtin and Richard Cuthbert
Creative Agency: AMV BBDO
CCO: Nicholas Hulley and Nadja Lossgott
Creative Director: Michael Jones and Thomas Hazledine
Creative team: Jack Smedley and George Hackforth-Jones
Social creative team: Mat Scholes, Piet Rossouw, Ant Eagle and Kalle Everland
Design team: Chris Chapman, Simon Dilks and Marion Rossignol
Agency Planning Team: Suzanne Barker and Marina Glavan
Agency Account Team: Alistair Nichols, Jamie Pettigrew and Ella Fanshawe
Agency Producers: Verity Elvin, Meg Everett and Charlotte Igharo
Social Manager: Lupe Baeyens
Project Manager: Lucy Farmer
Business Affairs: Michelle Holmes, Cate Killeen
Production Company: MJZ
Film Director: Juan Cabral
Production Co. Producer: Nicola Dempsey
Production Co. Executive Producer: Dickie Jeffares
Editing Company: The Whitehouse Post
Editor: Russell Icke
Post-production Company: Rohtau
Sound studio: 750 MPH
Audio Post-production: Sam Ashwell @ 750MPH
Music Production: Pete Raeburn @ Soundtree
PR agency: Ogilvy PR UK
PR Account Team: Jenny McCoubrey, Helen Doyle and Georgia Dwyer
Media agency: OMD UK
Media planner: Natalie Fernandes and Ella Thornborough
If you enjoyed this article, you can subscribe for free to our weekly email alert and receive a regular curation of the best creative campaigns by creatives themselves.