Creative Corner: Brewdog, Bounty's and Asda's Elves pack a creative punch this week

Hello and welcome once more to the only place to be seen on a Friday, Creative Corner.
I'm a new face round these parts, so go easy on me as I step for the first time into the metaphorical and well-trodden footwear of my good colleagues Rich and Angharad to take a look at a select handful of campaigns which have caught our eye this week.

So without further ado…

BrewDog's World F*Cup
Where else to begin than the campaign that's got the whole industry talking?
BrewDog isn't shy about being bold and its latest effort is certainly that, positioning itself as 'anti-sponsors' of the impending Qatar World Cup.

Trade press column inches have mounted exponentially, accusations of hypocrisy - rightly or wrongly - abound and eyebrows most certainly have been raised.
But we're not here to dissect all that, not today.
It's a simple, well executed and eye-catching campaign that's got BrewDog on the tips of tongues once again, which at the top line means it's done its job and done it well. Will all the noise around the optics and politics of it burst through the marketing echo chamber and into mainstream consciousness? Probably not.
All eyes now on the next big brands to unveil their World Cup campaigns - and of course anti-campaigns.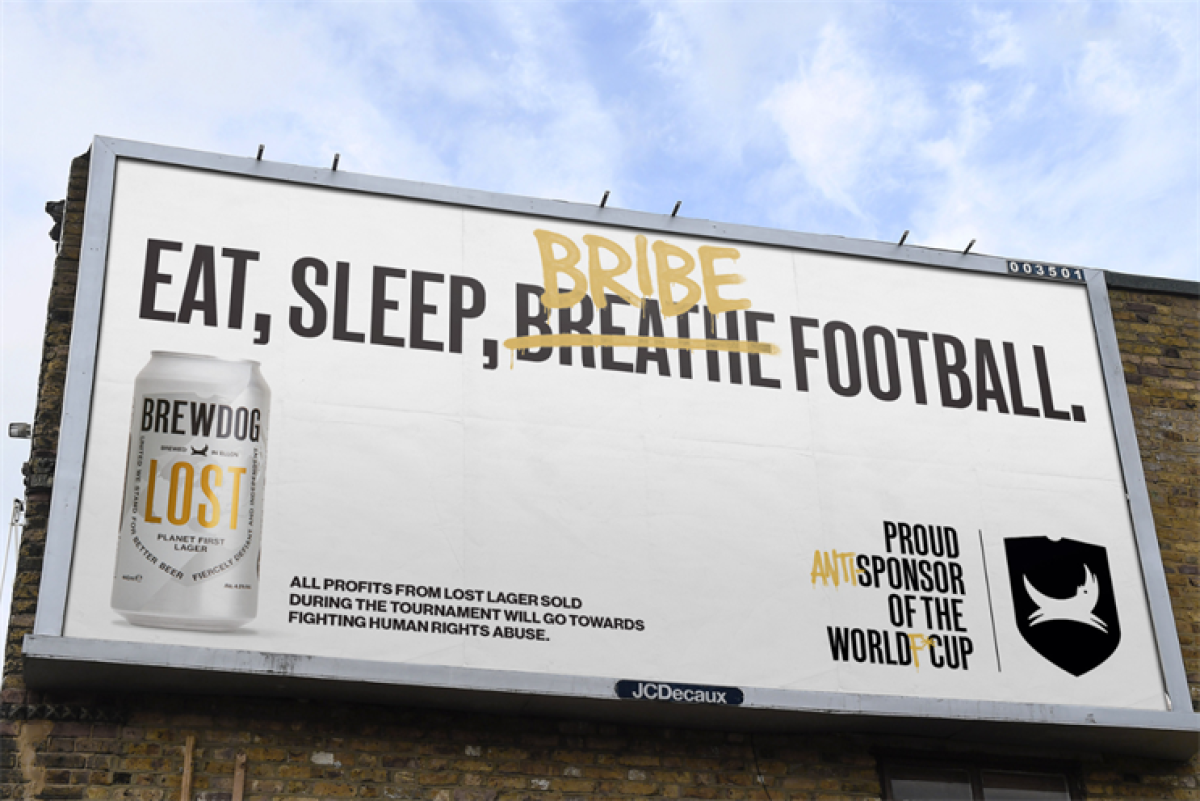 A Bounty-ful celebration
Bounty might be the devil's chocolate but my word it's God's gift to marketers isn't it?

Mars Wrigley and Taylor Herring's initial campaign - the removal of Bounty bars on a trial basis from Celebrations tubs - scored the kind of mass coverage only the wildest of dreams are made of.
And they're back this week with a quick, but well done, follow-up told through the eyes of the poor old coconut confection. Expect Bounty costumes to be the fancy dress of choice at a few Christmas parties this year.
Nice work all round.

Asda unveils Elf-service
Sorry, ok? I tried to get through my debut without a supermarket Christmas advert being involved but it's the second week of November for crying out loud and what am I supposed to do?!

Asda's effort is undoubtedly the standout so far, scoring a load of great coverage in the process, with Will Ferrell's Buddy the Elf taking up a new in-store position thanks to some artfully done video editing. It's not a new concept, but it is nicely done and has got endless shareability.

If you enjoyed this article, you can subscribe for free to our weekly email alert and receive a regular curation of the best creative campaigns by creatives themselves.