Creative Corner: M3gan, Prince Harry and a wholesome collaboration between The Wombles and Age UK

Hello and I guess good luck on this, Friday the 13th…
I don't know about you, but this feels like a particularly long, dark, wet January already so let's try and find some brightness in the creative campaigns breaking through this week.

M3GAN hits the streets
A creepy red-headed doll prone to bouts of psychotic behaviour hitting the big screens - sound familiar?
Gen Z is getting its very own Chucky, with the release of M3GAN in cinemas today.

It's leant itself to some deliciously brilliant creative comms, in particular the 'in real life' team of identikit M3GAN dolls hitting, and no doubt slightly freaking out, the streets of New York.
It reminded of another recent example of taking movie marketing into real life settings, with real similarities to the campaign for Smile, which saw actors placed in the crowds at ball games and giving the cameras their most unnerving grins.

How to Kill Your Family gets a royalty boost
Speaking of creepy red-heads… (Sorry, I just couldn't let that opportunity slide). Unless you've been living on the moon for the past six months or so you'll most definitely be aware of a new book release this week.

The Duke of Sussex's autobiography, Spare, barely needed a marketing campaign but there was a brilliant example of some guerilla PR for an independent bookshop in Swindon off the back of it. Bert's Books generated global coverage by taking the simple but genius step of displaying Harry's book in the window alongside Bella Mackie's How to Kill Your Family.
Funny and inventive - hats off.

Age UK team up with some familiar faces
Who doesn't love a good brand collaboration? And is there a more wholesome partnership than Age UK teaming up with the Wombles? I doubt it.

The charity representing the rights and needs of older people has launched a year-long campaign with Wimbledon Common's most famous litter pickers to encourage people to use its vast network of high street shops as local recycling centres.
The aim is to 'inspire people to adopt positive behaviour, whether that's by recycling their unwanted items and donating them to Age UK shops, or by reusing pre-loved items purchased from the charity's shops', and it's a great way to promote a worthy message.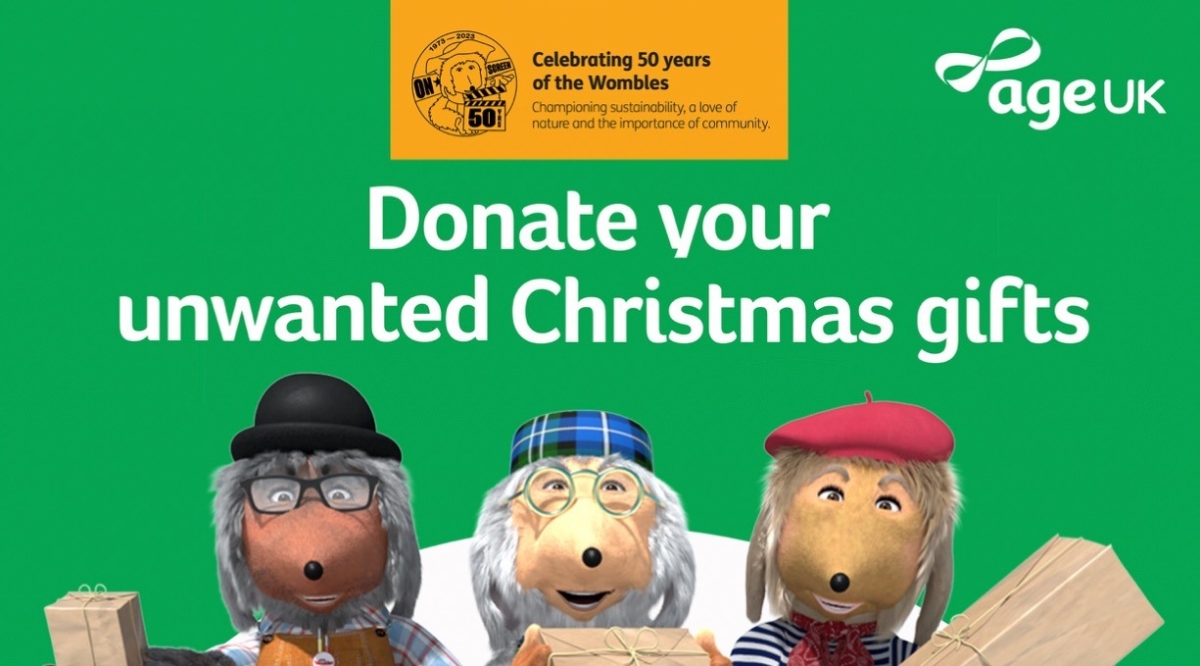 If you're launching anything exciting over the next few weeks or spot a campaign online that you love please send it our way.
We're at tom@weareradioactive.com, rich@weareradioactive.com and angharad@weareradioactive.com, or you can find us on Twitter @TomGibbon_, @RichLeighPR and @Welsh_PR
If you enjoyed this article, you can subscribe for free to our weekly email alert and receive a regular curation of the best creative campaigns by creatives themselves.