Creative Corner: The Unburnable Book, Period Crunch and horsing around with Visit Iceland

Hello again you creative lot. First things first, you're all sorted with your Creative Moment Awards 2022 entries for today, right?
No?!

Then what the hell are you doing here?!
Today's the early-bird deadline so I hereby give you permission to close this tab, immediately if not sooner, and pull those masterpiece entries together. You can read my waffle any time.
Off you go…
As for the rest of you, let's jump into this week's good stuff!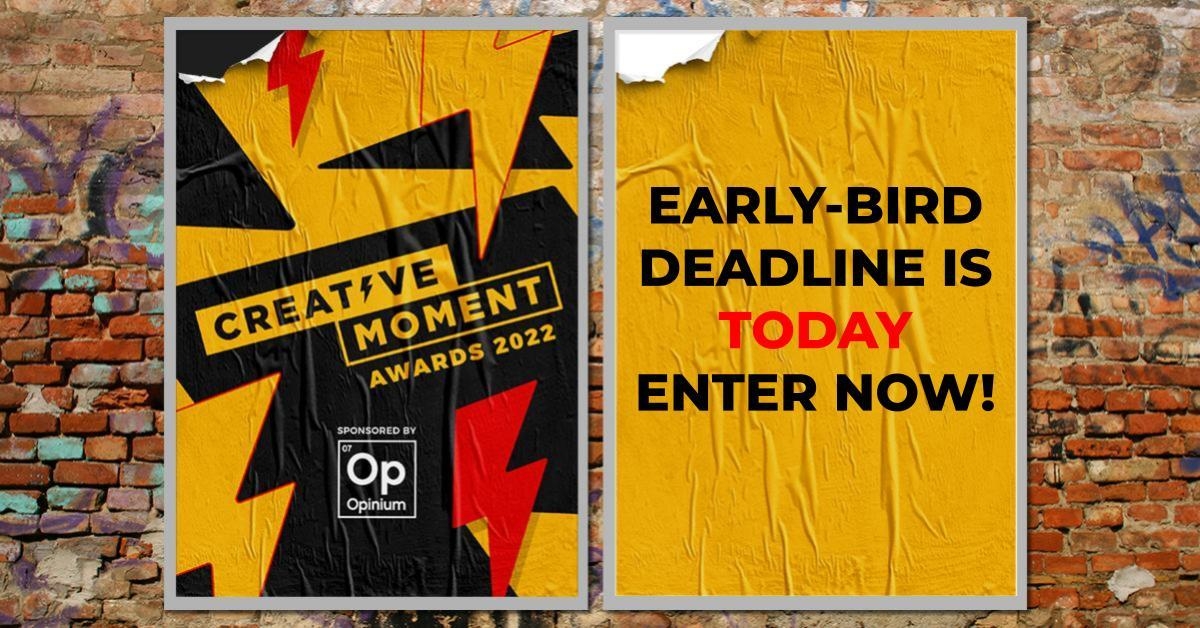 Burn, baby burn
Or not, as the case would seem!

Penguin Random House and creative agency Rethink have decided to fight fire with…well, not fire.
Along with author Margaret Atwood, they have created The Unburnable Book, a fireproof version of The Handmaid's Tale (a favourite of mine since I first studied it in school when I was 14) which has been banned multiple times in multiple states and countries around the world.
The campaign video is incredible (Atwood with a flamethrower?! Yes please!) the strapline 'Because powerful words can never be extinguished' is so powerful, and the limited edition book is being auctioned off to raise money for PEN America - an organisation that protects open expression in literature.
I said it on Twitter but I'll say it again here - an incredibly powerful bit of creative work that I don't know I can do justice to in so few words. Bravo to everyone involved in the project.

Womb, there it is
A lot of brands have been putting the 'us' in uterus recently.
Elvie made it rain with its pelvic floor billboard, Boots and Asda recently changed signs in stores from the ubiquitous and mystical sounding 'Feminine Hygiene' to simple 'Period Care' and finally call a spade a spade, and you can't move for Menopause talk right now. And (to quote McDonald's) I'm lovin' it.

But just because we no longer have to whisper the word period, or use weird euphemisms about aunties called Flo once a month, doesn't mean that period inequality and shame isn't still a real issue.
In comes feminine care brand Intimina and Cow with the launch of 'Period Crunch'.
This wheat-based, uterus-shaped, raspberry flavoured cereal aims to put "period conversations on the table", after a survey found almost half (48%) of women and girls are too embarrassed to talk about their periods.
You won't find it on supermarket shelves, but you can contact Intimina for a box. And you know what? I'm pretty tempted!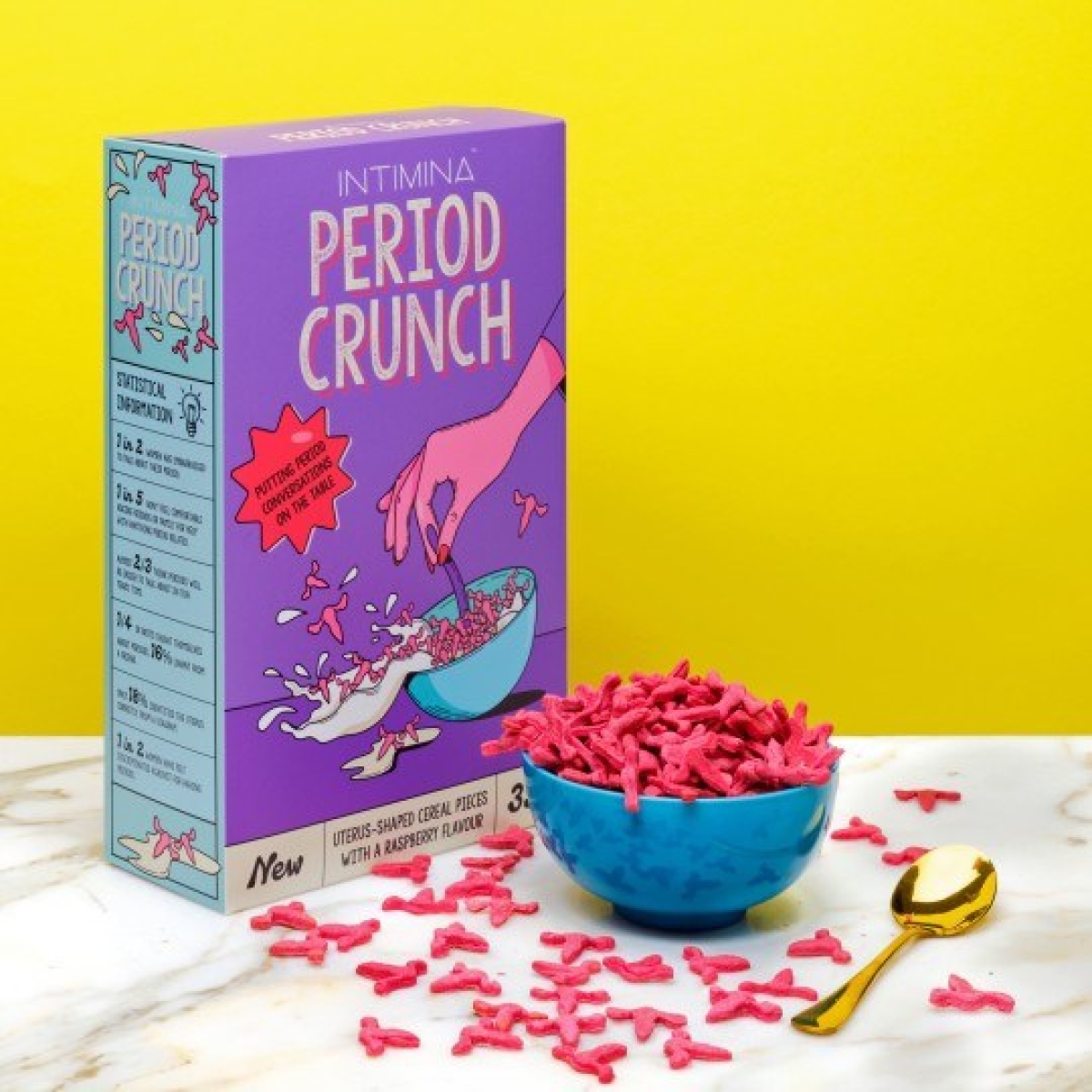 Horsing around
Visit Iceland is back again with a creative follow-up to its rip-off of the Zuckerberg Meta launch video in October last year that we all loved.
This time they've enlisted some equine help for tourists by helping them 'outhorse' their emails when on holiday.

This campaign is just the right side of weird for me, and the video showing Icelandic horses 'typing' on a giant keyboard replying to tourist emails on their behalf is utterly bizarre.
But it works.
The gorgeous Icelandic scenery, the music, the fact you can choose which horse to outsource your emails to, the playful irreverence of the people involved—it all adds up to something beautifully stupid, and I mean that in the best way possible.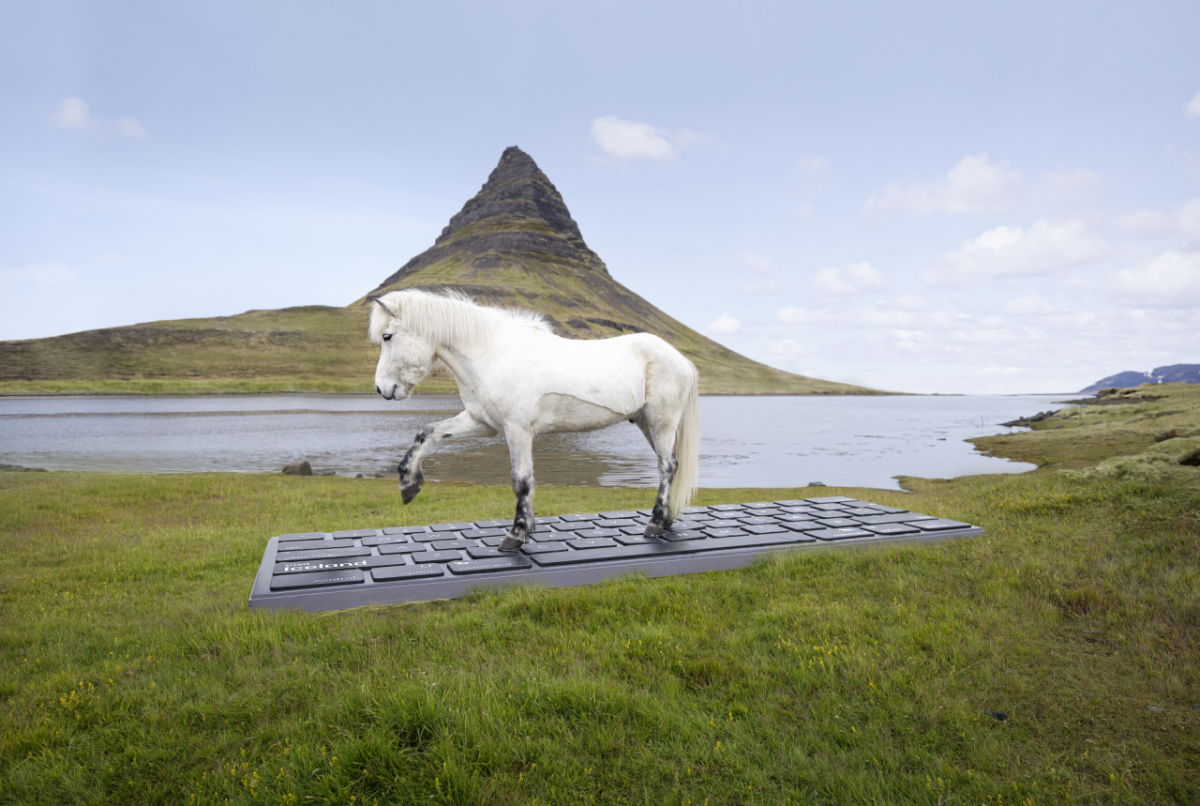 If you see any exciting creative for next week…
Email me angharad@weareradioactive.com, or tweet me @Welsh_PR, or my partner in creative crime Rich, rich@weareradioactive.com or on Twitter @RichLeighPR.

If you enjoyed this article, you can subscribe for free to our weekly email alert and receive a regular curation of the best creative campaigns by creatives themselves.