Creative Director's Cut: How Frozen Planet II flooded Eastenders' credits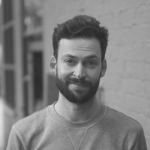 The BBC captivates soap opera viewers with scenes of climate destruction
Tom Winterton, director, Manifest
When it comes to positive impact, campaigns can sometimes get a bit esoteric. A bit too clever for their own good.

Which is why I love the simple directness of Frozen Planet II 'flooding' the Eastenders credits to highlight the impacts of climate change.
In a nutshell, on Sunday the BBC aired the final episode of Frozen Planet II. To pull in the viewers they tapped into another BBC property - Eastenders - on Wednesday night.
As the closing credits of the soap zoomed out to that iconic aerial shot of London, viewers were given an unexpected epilogue, and shown how the city could look if rising sea levels caused the Thames to flood.
Such a good visual.
It's a very, very simple idea and a great bit of lateral creative thinking from the BBC. Pretty cost-effective I'd imagine given it is its own property as well.
A fantastic showing in the press (Metro, Evening Standard, Independent, GB News, BBC News all covered it) is one thing, but I imagine the real impact of this will be harder to measure; families sat around in their living rooms suddenly being confronted with the reality of what is happening to our planet.
People who don't watch the show might get a bit snobby about soaps but over three million people still tune in and you can bet that is a seriously engaged audience. Add in all those reached via the press coverage, and you've got a winner on your hands.
Love it.
If you enjoyed this article, you can subscribe for free to our weekly email alert and receive a regular curation of the best creative campaigns by creatives themselves.