Creative Director's Cut: Late night delivery from Burger King & The Lonely Goalkeeper

So, what made the cut according to our community of creative directors? Here are the top campaigns and creative work they admire this week...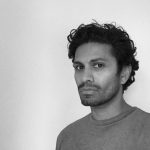 The best of BK, without the worst of BK in this confident campaign
Indy Selvarajah, creative director, Edelman Deportivo
Any brand that can be self deprecating shows supreme levels of confidence and total trust in their consumer.
And Burger King, as per usual, have played a stormer with this little film.

We all know when pubs and clubs chuck people out, fast food joints are filled with drunken fools looking for a fight, getting naked, puking up, falling over stuff - generally causing anguish to themselves and the general public.

So why not make a virtue of these incidents in your own restaurants to promote your late-night delivery service?
The film is funny, stupid, and annoying but makes me trust and love the brand even more.
And a great line to boot - The best of BK, without the worst of BK.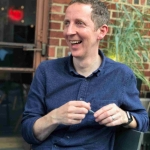 The Lonely Goalkeeper: Bob Wilson narrates the personal story of his career alongside beautiful animation
Richard Ryan, creative director, Something Different
The loneliest job.

I don't know what the loneliest job in sport is. Pitcher in baseball maybe? Striker in football? But I'm sure that soccer goalkeeper comes close. You can be perfect for 99.9% of a game, but one mistake can negate all of it. Might even change the course of your career. (Bill Buckner anyone?)

That's a lot of pressure. And it's nicely explored in this short OpDoc in the New York Times.
This film animates the words spoken truthfully by Arsenal legend Bob Wilson. The direction is simply presented but flows intelligently from thought to thought, perfectly aligned with the story being told.
The animation. The narration. It's sweet and yet somehow dramatic.
And it kinda got me to thinking about copywriters, designers, art directors or anyone who sits in front of a blank screen late at night, or on a set, while everyone waits for you to just solve it. That can be lonely too.
Now, admittedly, we are none of us triage nurses or firefighters. And no lives are lost when we screw up. But within the limited confines of our small world, the weight of expectation can be significant. Maybe even debilitating.
The narrator calls the spark that makes a great goalkeeper a "desperate sense of courage". I don't know if that phrase applies to what we do. But thanks for pulling on your gloves and showing up every day nonetheless. It's a pleasure to play alongside you.
If you enjoyed this article, you can subscribe for free to our weekly email alert and receive a regular curation of the best creative campaigns by creatives themselves.