Creative Futures aims to help those affected by homelessness enter the creative sector

Creative Futures breaks down the barriers for people affected by homelessness to enter the creative sector, build networks and have access to opportunities.
It is a real game-changer that is the first of its kind, is led by industry and will overturn the systemic challenges that exist.
In July 2022 we held the first-ever Creative Futures which was funded by Adobe. It was met with huge enthusiasm and positivity. Through Creative Futures, we were able to offer 55 work opportunities to 18 participants.
Building on this success, we will offer another instalment of Creative Futures in January 2023, funded by the National Lottery, at D&AD offices in Shoreditch on 18, 23 and 25 January.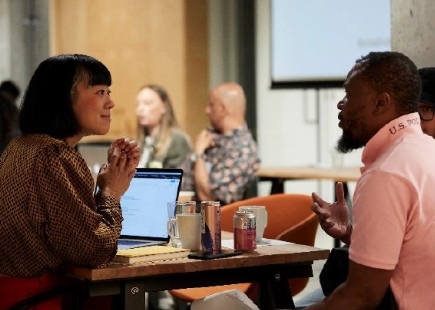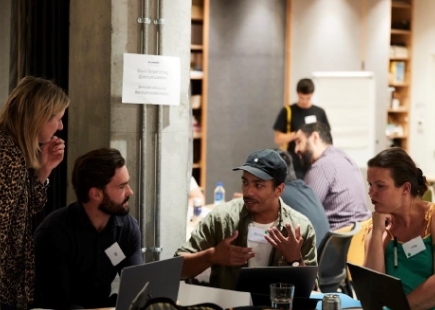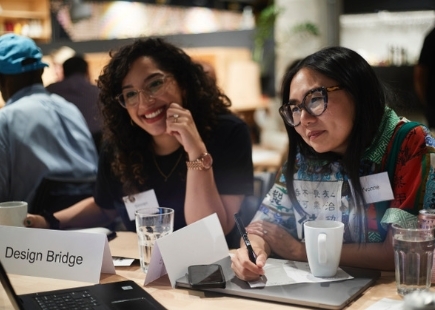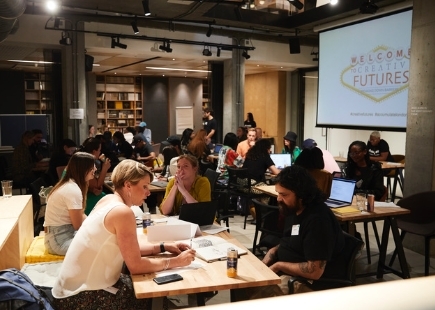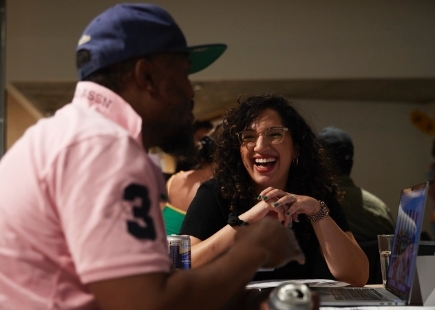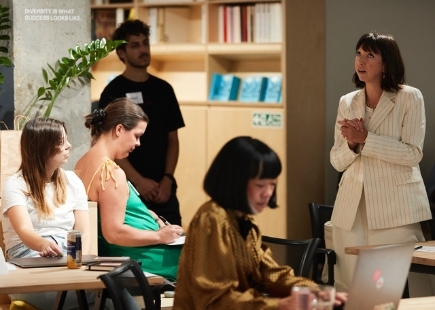 Here is what your industry peers and Creative Futures participants said about the experience
"Even without the outcomes/opportunities it was a great way to learn how to present yourself and your work digitally and in person… It helped me form an idea of my direction as an artist and I no longer panic so much when people ask to see my work. I think the best thing was getting feedback on how people who already work in creative industries see where and how my work would fit in. It's given me lots of ideas for the future." - Mitchel, Participant
"I have never gotten so much information in one day I left feeling empowered to network that I put it to the test when I left and stopped by a shop that sells organic hair products [and was offered a social media opportunity then and there!]" – Nikol, participant.
"Thanks again for involving us in such a great event, and so many talented people!" - Alex Curran, Audible
"It was great to meet so many participants and loved the format and have told a few colleagues at different agencies about the initiative so will be sharing this far and wide. So please do keep me posted on future happenings as we'd love to be involved" - Grace Tankard, Portas Agency
"Thank YOU so, so much for letting us borrow the brilliant Accumulaters yesterday! It was truly magical hosting the attendees that came to the workshop and the day was just filled to the brim with laughter, creativity, fabulous ideas, new editing skills, and lots of Tiktok videos. Me, Celeste and the entire Adobe gang truly enjoyed sharing the afternoon with the group, and really hope they got the most out of the day and learnt some new tips and tricks" - Malin Persson, Adobe, after leading their Creative Futures opportunity: a session on using Tik Tok with Adobe software.
If you enjoyed this article, you can subscribe for free to our weekly email alert and receive a regular curation of the best creative campaigns by creatives themselves.