'Drama vs Reality' stars fight for viewer's attention in a series of ads for ITV Hub

Drama vs Reality
ITV kicked off a new brand campaign, titled 'Drama vs Reality', to highlight the wealth of drama and reality shows that are available on ITV Hub. The idea behind the new campaign shows stars from drama and reality TV stopping at nothing in the fight for our attention.
ITV Hub has kicked off 2021 with its best ever viewing numbers for drama — and titles including The Pembrokeshire Murders, The Bay series 2, Finding Alice, McDonald and Dodds, Grace, Unforgotten series 4, Marcella series 3 and Too Close are all there for viewers to discover.
ITV is also home to the biggest reality series, and full series of Love Island, Ibiza Weekender, The Cabins, Real Housewives of Cheshire and Jersey, and Sam and Billie: The Mummy Diaries are ready and waiting for reality fans to binge on.

The campaign launched with the first TV ad after The Brit Awards, showing the first in a series of unexpected pairings — renowned drama stars pitted against beloved reality stars as they aim to take each other out in amusing, underhand ways in their bid to win the battle for viewers' attention on ITV Hub.
The fully integrated marketing campaign will use multiple media channels, including outdoor as well as over the coming weeks innovative activations on younger skewing platforms such as Snapchat and Tiktok, bringing the 'Drama vs Reality' idea to life.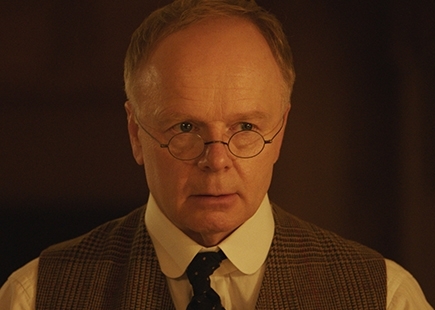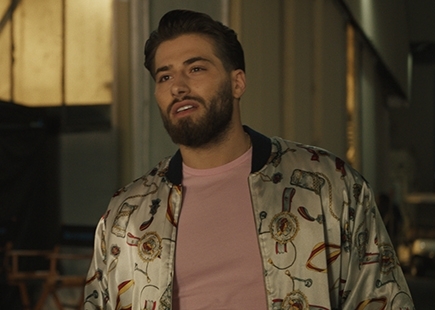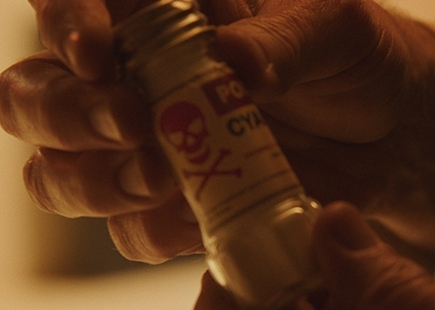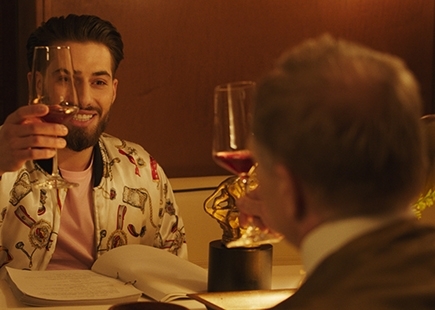 Jane Stiller ITV's chief marketing officer said, "With this ambitious campaign, we are investing in getting the message out to viewers, especially those that do the majority of their viewing on demand, that ITV Hub is a destination for brilliant content and is the home of the best drama and reality programming."
The first TV ad in the campaign titled 'Poison', shows unlikely duo, BAFTA award-winning actor Jason Watkins (Des, McDonald and Dodds) having murderous intentions when he invites Love Island's Kem Cetinay over for a drink.
Nils Leonard, co-founder at Uncommon added: 'ITV are unique — they are the only place to bring together epic British drama and ferocious reality in one place on the ITV Hub. We celebrate this collision with a series of gloves off films that blur the lines between advertising and entertainment, all showing the lengths ITV stars will go to in the fight for your attention.'
As the two seem relaxed in one another's company, the battle between drama and reality becomes clear, Kem is one step ahead — swapping his poisoned drink with Jason's to win the fight for our attention — as the new season for Love Island draws closer.
Jason Watkins said, "Delighted to be highlighting the wealth of ITV Drama on the ITV Hub. Fighting Drama's corner! Who knows, maybe one day I'll dip my toe into Reality!"
Kem added, "What can I say, I'm a competitive guy so I didn't come to play! When drama and reality collide it all kicks off."
The campaign was created with Uncommon Creative Studio and shot by Oscar-winning director Tom Hooper (The King's Speech, Les Misérables) whose credits also include the iconic ITV drama Prime Suspect. Alongside cinematographer Barry Ackroyd, whose BAFTA nominated work includes the iconic Green Zone, Jason Bourne and The Big Short, and Terry Needham, the 1st assistant director on Black Hawk Down.
Media for the campaign was planned and delivered by Essence. The campaign is set to follow with another unanticipated battle between ITV drama and reality TV stars launching next week. Stay tuned.
Credits
Campaign Name: Drama vs Reality
Client: ITV
Marketing Director: Paul Ridsdale
Head of Brand Marketing: Brendan Dinen
Brand Marketing Manager: Rebecca Throp
Brand Marketing Exec: Harriet Lowe
Creative Studio: Uncommon
Director: Tom Hooper
Production Company: Smuggler
Prod Co Producer: Nick Sutherland Dodd
Executive Producer: Sara Wallace
Managing Director: Fergus Brown
DOP: Barry Ackroyd
Production Designer: Eve Stewart
1st AD: Terry Needham
Editor: Russell Icke
Senior Assistant: Steven Waltham
Offline Executive Producer: Annabel Bennett
Post Production: Electric Theatre Collective
Shoot Supervisor: Giles Cheetham
Post Production: Producer: Magda Krimitsou
Post Production Coordinator: Larisa Covaciu
VFX Supervisor: Taran Spear
Digital Intermediate: Provided by Goldcrest Post Production
Digital Colourist: Adam Glasman
Online Editor: Daniel Tomlinson
DI Producer: Jonathan Collard
Director of Post Production: Rob Farris
2D Team: Matt Jackson, Alberto Pizzochero, Kia Coates, Rafa Vormittag, Rich Roberts
Anthony Moore: Executive Creative Director — Audio
James Utting: Sound Design and mix
Frankie Beirne: Assistant Sound Engineer
Deborah Whitfield: Audio Producer
If you enjoyed this article, you can subscribe for free to our weekly email alert and receive a regular curation of the best creative campaigns by creatives themselves.