WWF use AI to paint the possible Future of Nature

Which one will it be?
WWF launches 'Future of Nature' — an exhibition using artificial intelligence to imagine the bleak future of UK nature if it continues to be destroyed, and what is possible if we act now.
The series of over 20 images has been created in a romantic style, merging historic art with futuristic landscapes.
The UK is in the top 10% of the most nature-depleted countries in the world.
'Future of Nature' will be on display to the public between 20 to 22 April at 180 The Strand in London, and a virtual version of the exhibition will be available between 20 April — 07 May.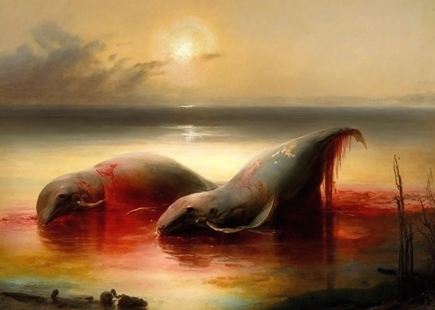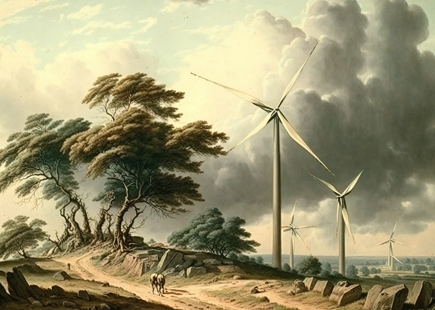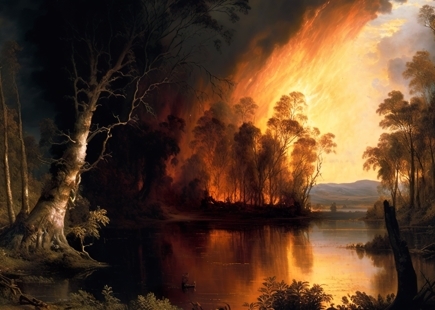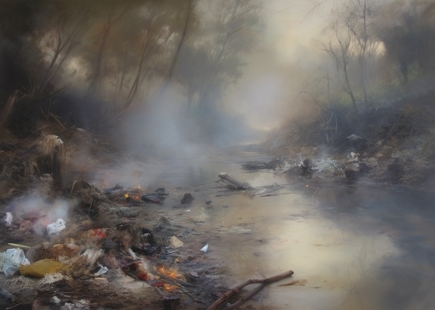 In the run-up to Earth Day (22 April), WWF has curated a ew exhibition showcasing a series of AI-generated images of UK landscapes in the style of British romantic art, to imagine how this historical movement might witness and record the future of our natural world. While the paintings themselves are not real, they show genuine possibilities.
UK nature is in crisis.
We are in the top 10% of the most nature-depleted countries in the world: a quarter of all our mammals are at risk of extinction; over the last 50 years we've lost 38 million birds from our skies; 97% of our wildflower meadows have disappeared since the 1930s; and 92% of the UK's seagrass meadows, which can absorb carbon more efficiently than tropical rainforests, have been lost in the last century. If harmful activities are left unchecked, the situation will only deteriorate further. However, the science is clear about what we need to do to turn things around.
The exhibition is designed in two halves with over 20 unique images, imagining what the future of nature in the UK might look like if we continue to destroy it, or if we choose to protect and restore it. Each image is dated with the year it imagines, and is accompanied by a description of real-world scenarios the subject matter faces today.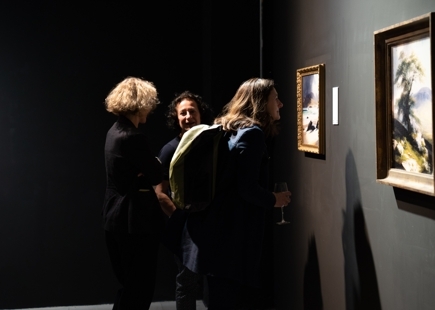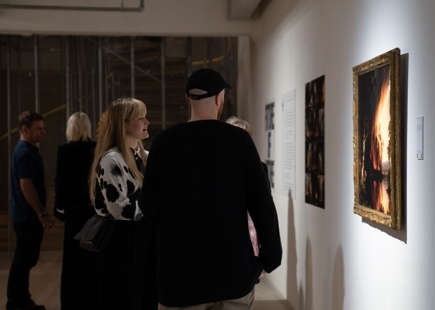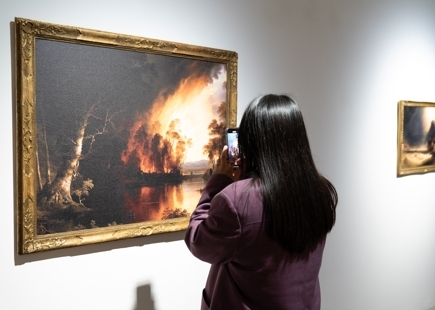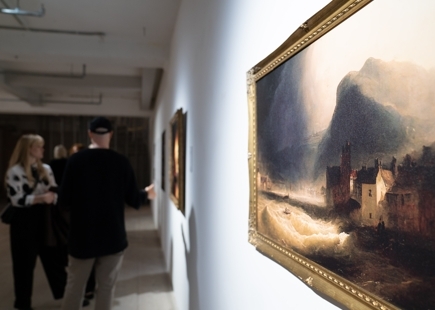 Images depicting a bleak future for UK nature include a burning ancient woodland titled Highland Wildfires (2034), an overflowing landfill titled Sussex Landfill (2067), and more distressing imagery of the three porpoises killed daily in the UK in Innocents (2023).
Images that show a more hopeful future include a rambler in the Yorkshire Dales titled Spring in Ingleborough (2023) and a green landscape full of renewable energy sources titled Turbines (2075). These alternate realities show us that we have a choice.
The future of UK nature is in our hands.

If you enjoyed this article, you can subscribe for free to our weekly email alert and receive a regular curation of the best creative campaigns by creatives themselves.