Fake back-to-school campaign highlights the harsh reality of bullying

Research claims 65% of children are scared of going back to school because they have been bullied.
Purpose agency Revolt has created an integrated campaign for charity The Diana Award to highlight just how many young people experience physical and mental abuse at school. As over 10 million children in the UK returned to school this September, new research from the anti-bullying charity claims 65% of children are scared of going back because they have been bullied.
The UK survey of 2000 parents and 2000 pupils aged between 9 and 15 years old found that 77% of young students say they have been bullied in the past, with 69% suffering from teasing or name calling. In contrast to familiar TV advertising featuring smiley children and new uniforms, 68% of the students said that the happy back-to-school ads are not a true reflection of their own experiences.
With this insight, Revolt has created the 'Back To Bullying' campaign with a 45" hero film depicting the darker reality experienced by some pupils when they return to school. Made in partnership with Agile Films and directed by Lucy Bridger, the film depicts a boy on his way to school being tormented by bullies. Cheerful music and on-screen supers showing the prices of their uniforms sit in stark contrast to the heart-wrenching scenes that unfold.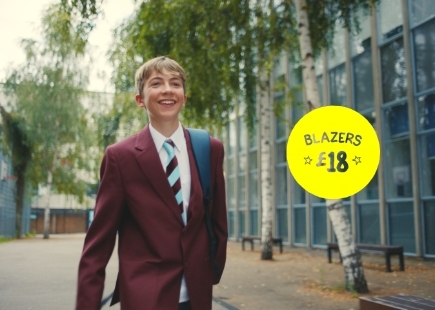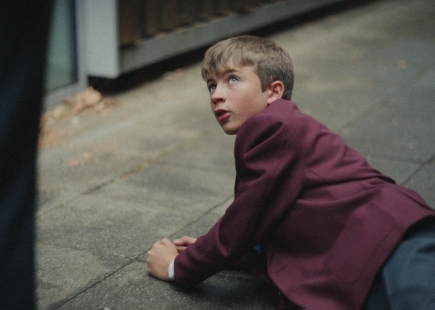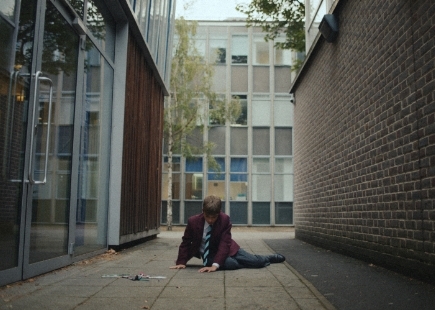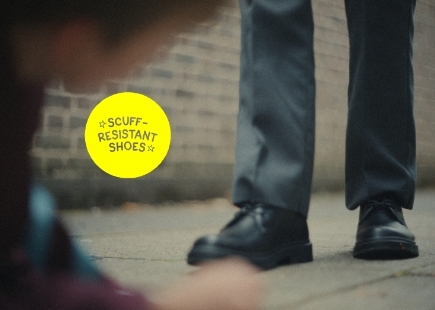 Revolt also staged a stunt in Westfield - Europe's largest shopping centre - by creating a back-to-school uniform display featuring child mannequins posed in scenes of violence and bullying. Many shoppers were stunned by the installation, calling it "heart-breaking" and "powerful."
The Back To Bullying film is running online and across digital out of home. The lead media partners for the campaign are Ocean Outdoor, Metro and Westfield.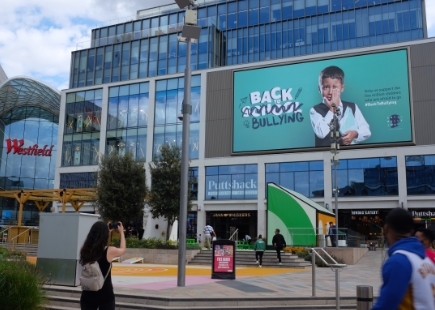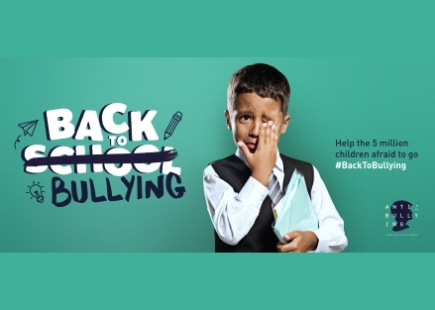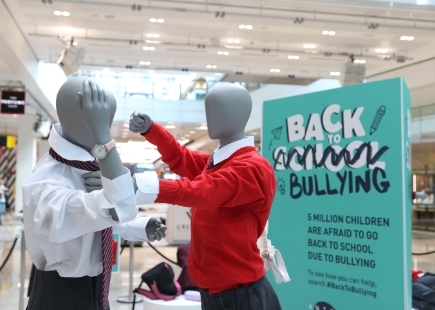 Alex Holmes, deputy CEO of The Diana Award, said: "While we are bombarded with back-to-school adverts that depict happy, giggling kids returning to the classroom, these alarming research results reveal a stark alternate reality for many children who are frightened to go back to school. We want to connect young people, parents and teachers to help stamp out bullying and encourage people to contact the charity and seek out our resources on ways to help."
Orlando Warner, lead creative at Revolt, said: "The reality of bullying in school is a worrying problem that we wanted to address with impactful creative. Our film challenges the stereotypes of back-to-school advertising to highlight the violence, whether physical or emotional, experienced by pupils and the important work of The Diana Award. This unsettling campaign was written and art directed by creative directors Sarah Levitt and Matt Roach and is the first work to come out of Revolt since their arrival in the summer."
Credits
Agency: Revolt
Lead Creative: Orlando Warner
Creative Directors: Sarah Levitt & Matt Roach
Design Director: Myron Darlington
Designers: Amy Whittaker, Inês Segadães
Agency Producers: Julie Cook, David White, Soraya Phipps
Production Company: Agile Films
Director: Lucy Bridger
Executive Producer: Fliss Hutcheson
Producer: Ynez Myers, Sarah Kirkby
Editors: Lucy Bridger, Natalya Holley
DOP: Sy Turnbull
Sound: Jonny Platt and Beresford Cookman at Wave
Colourist: Jason Wallis at Electric Theatre Collective
Installation Production Designer: Jenny Dee
If you enjoyed this article, you can subscribe for free to our weekly email alert and receive a regular curation of the best creative campaigns by creatives themselves.