Global Creativity Highlights: Toxic Lip Gloss, Burnable Art, Sunscreen Posters and CryptoPunks

Delving once again into eye-catching creative work from across the world, the third instalment of Magpie features, as ever, some choice cuts of our favourite campaigns from the last few months from the team at Hope&Glory.

What could be described as a veritable smorgasbord of 'creative stuff,' whittles down to a mix of hard-hitting purpose-driven campaigns and to innovations from curators and creators that serve to raise a smile and mirror the ever-evolving goings-on in global culture right now.
Some you will have seen before. Others you may be unfamiliar with. But all having sparked conversation and fuelled our collective passion for the curated weirdness of the world.
So, without further ado, here are a handful taken from the pages of Magpie, which can be leafed through at your leisure here.

Tiffany and CryptoPunk launch jewel encrusted NFTs
With Bitcoin nosediving, NFTs continue the march into every cultural corner they can get their hooks into, showing no signs of slowing down any time soon.

Sniffed at by many as a get-rich-quick flash in the pan fad by some. Hailed as a move to democratise and return royalties to the creators by others. It's incredibly hard to make up your mind about which way to go. And maybe that's because there is truth in both.
And this is especially fascinating when considering the alignment of traditional high net worth stomping grounds and the crypto world. Particularly luxury fashion houses where the craft of haute couture and the maligned - but coveted - brand logo fight to maintain the delicate balance between nouveau riche, hype and artistic value.
Most notably seen in recent months with Tiffany's minting of an NFT collection. Who, by teaming up with CryptoPunks – one of the most popular and expensive NFT projects on the Ethereum blockchain – found the famously ultra-premium retailer release a limited collection called "NFTiff".
As of August 2022, they cost 30 ETH, about $50,000 to the person on the street, and are redeemable for a bespoke piece of genuine, physical jewellery based on your digital purchase and shipped to you in 2023.
Made from 18K rose or yellow gold with around 30 stones embedded in the pendant, the achingly expensive release clearly did what it set out to do. Grabbing some headlines and creating debate amongst a diverse audience, both delighted and disgusted in equal measure.
Flogging a few items along the way to the types of people that can afford them. Job done, right?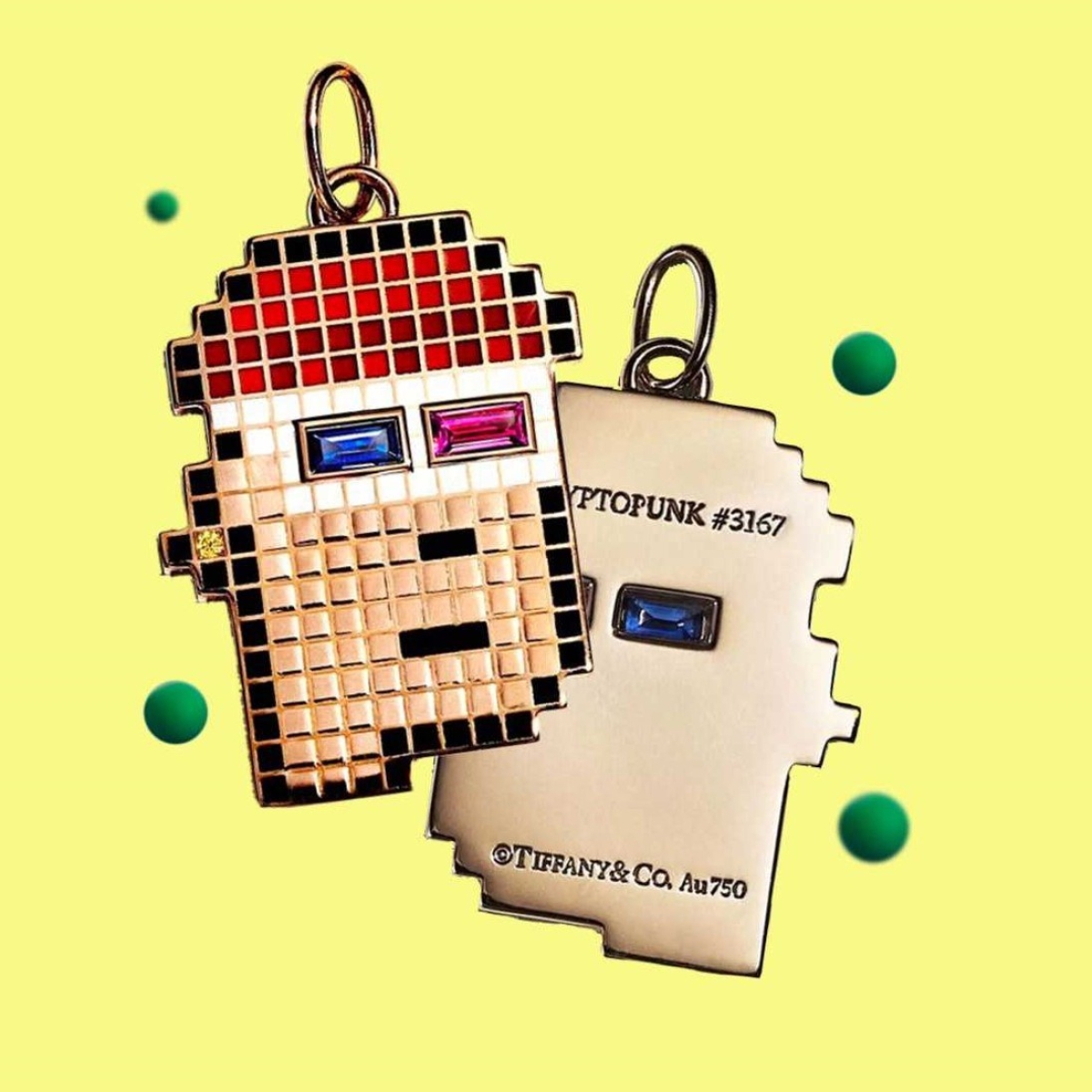 Damien Hirst's "The Currency"
In contrast to the fashion world, which seems eminently comfortable embracing the mammoth revenue streams that digital wardrobes can deliver, the art world still seems a little unsure.

Like modern art's movement from anti-establishment cultural commentator to one absorbed by an establishment interested in its innate ability to seemingly print money, NFTs are something that the art world still seems to be making its mind up about.
Damien Hirst recently wrapped his project 'The Currency', which saw him create thousands of NFTs partnered with real-world art – only to tell his buyers they had to pick between the two.
The gag was that if they were to plump for the NFT copy, he'd burn the physical one. And if they chose the physical, he'd destroy the blockchain.
This is textbook modern art and tom foolery - an experiment in the perception of value and trust in NFT's long-term investment potential.
Of the 10,000 pieces sold, 5,149 chose to keep the physical artwork, and 4,851 decided to keep the NFT and burn their Hirst. Something that would have sounded truly insane ten years ago and maybe still does to many now.
Interesting to see what the established art world does next and whether they embrace or reject its heady mix of part Ponzi scheme and part anti-establishment revolution.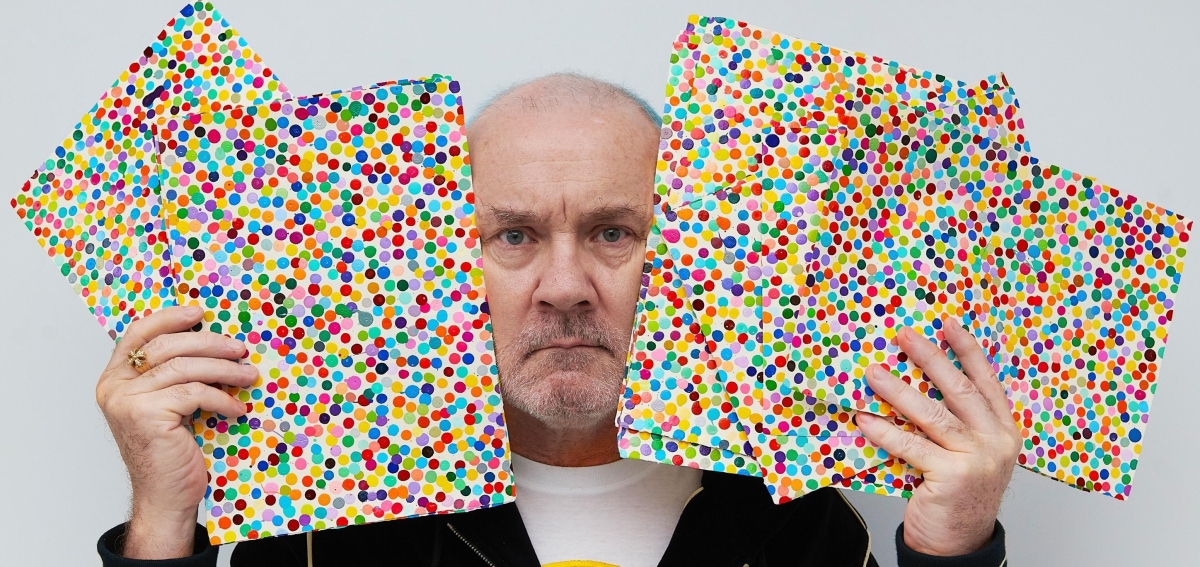 Sunscreen-printed posters
Setting the debate on the merits of NFTs to one side and casting minds back a mere few weeks to the searing temperatures experienced in the United Kingdom across the summer.

Considered one of the worst-ever heatwaves in the history of these British Isles, temperatures soared to a painfully oppressive forty degrees centigrade and once again threw the issue of climate change into the spotlight, and an ever-increasing risk of skin cancer to boot.
In a piece of simple, clever and reactive ambient advertising, skin cancer charity Melanoma UK printed a warning to the nation in sunscreen onto special UV paper. A bit of advertising that changed colour as it burned thanks to the heat of the sun's rays.
Cautionary messages started "appearing" to educate passers-by about the perils of constant UV exposure as, according to Melanoma UK, approximately 16,000 people in the country are diagnosed with the condition annually, making it the fifth most common cancer in the region.
A timely reminder of the impending climate emergency we find ourselves in and the real-time effects we are feeling now.

The beauty range that is so contaminated it's illegal to sell
And potentially, one of our favourites comes from Canada and the #GlossedOver campaign.

Created by Cheekbone Beauty as part of the country's Indigenous History Month, the cosmetic manufacturer provided the ultimate comment on the inequalities among First Nations and Indigenous communities nationwide. Most specifically, a topic that often flies under the radar around these communities' struggles to access clean drinking water.
Which prompted the release of a line of toxic lip glosses created using contaminated water.
The range, which featured aptly named products such as 'Luscious Lead', 'Mercury Shimmer' and 'E.Coli Kiss', was so poisonous that it was illegal to sell.
Generating some much-deserved debate, discussion and awareness for a topic that many in Canada have very little visibility of.
A sure-fire way to plonk people directly in the shoes of the Indigenous communities and get people thinking about why anyone should have to put contaminated water to their lips.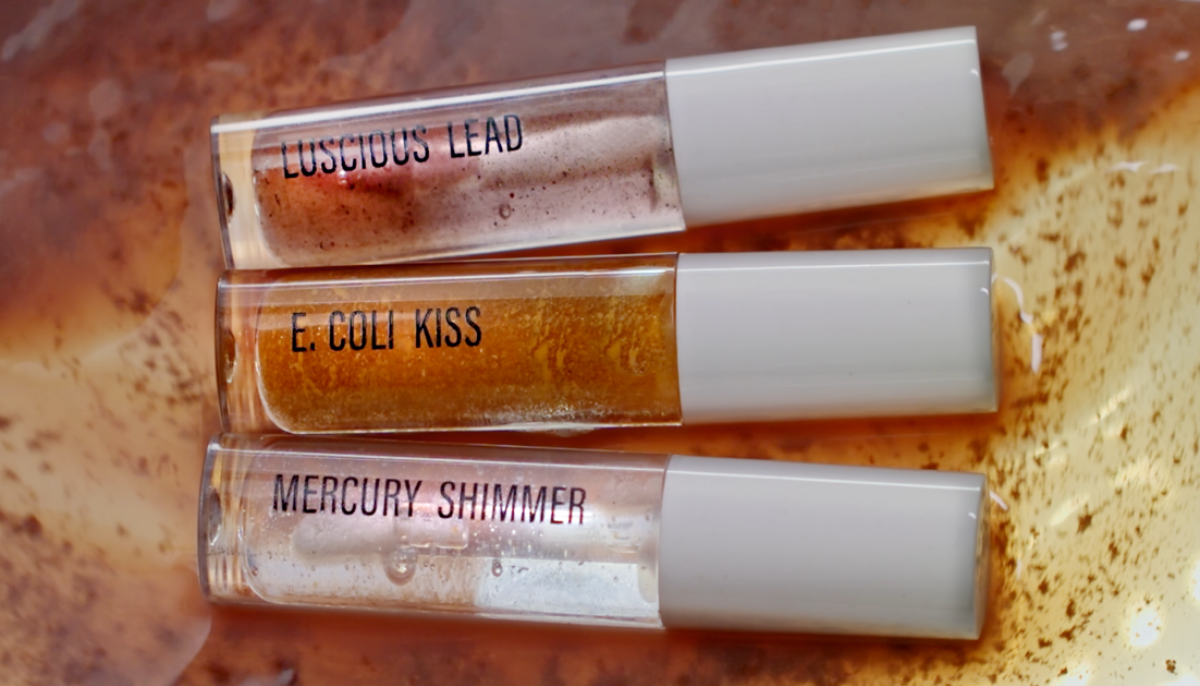 If you enjoyed this article, you can subscribe for free to our weekly email alert and receive a regular curation of the best creative campaigns by creatives themselves.