Has there ever been a worse idea than the Home Office's #knifefree chicken boxes?

The Background
Oh, where do I begin?
I'm really going to try and not make this review scathing...so help me God, but what a cluck up!
This summer, amidst sudden media attention of an inner-city knife crime pandemic, which may I add has ALWAYS been bad, the Home Office believed it had the solution.

The Big Idea
It came in the form of a small, greasy chicken box, that left a bad taste in everyone's mouth.
Partnering with small chicken shops such as Morley's and Chicken Cottage, the Home Office created special edition chicken boxes with anecdotes and messages from teens/parents, who've been affected by knife crime to try and steer others from falling victim to the same fate.
Borne out of an initiative already put in place by Morley's, the Home Office believed that this message was better coming from the top down – to try and tackle the horrors of knife crime.
This soon became a PR nightmare of its own.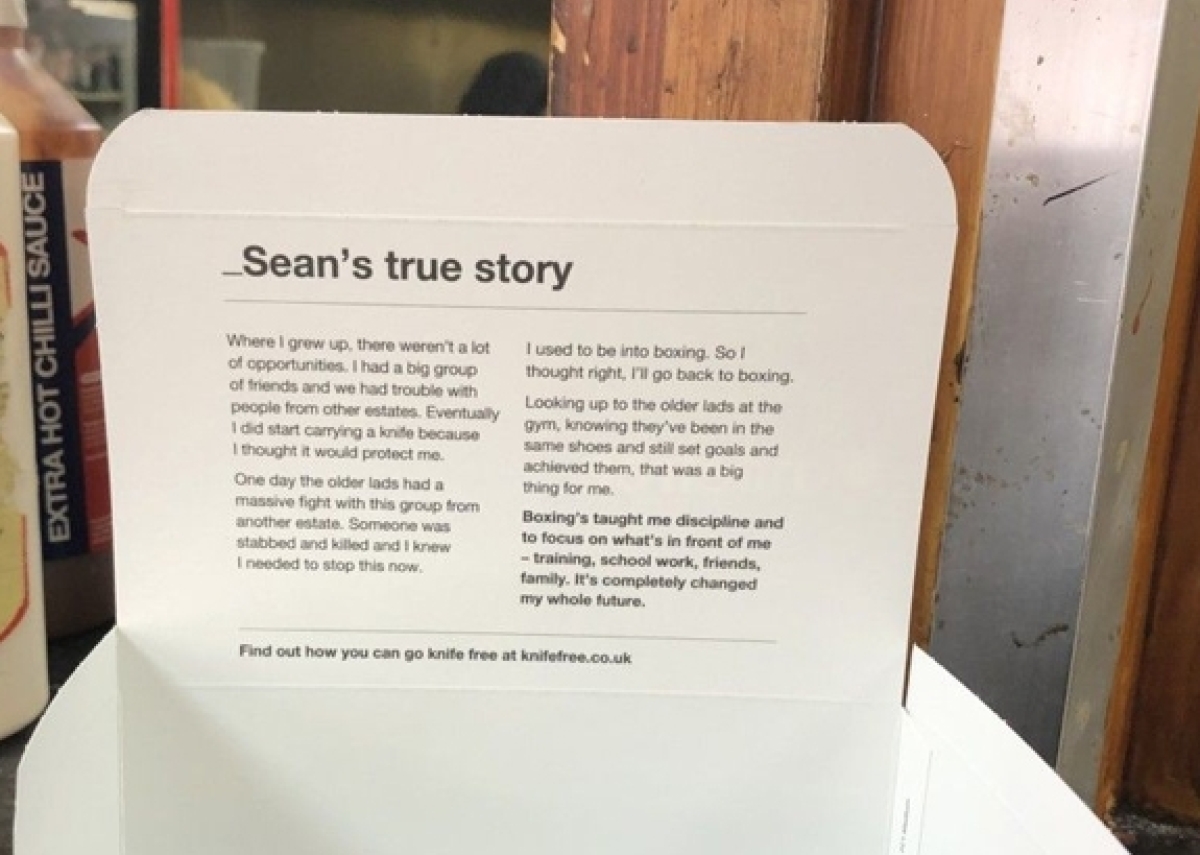 What They Did
So I'm saying it – what a stupidly, poorly thought out, poorly executed, borderline racist campaign it was.
Firstly, it is a known fact, and a proud statement, that most Morley's (if not all) are found in South London – a place that has a huge demographic of black people and ethnic minorities. Granted a majority of black young people, unfortunately, are losing their lives to knife crime, the campaign almost underhandedly suggested to get through to this demographic, use chicken. Hello – we are not in the 1920s where Uncle Tom-foolery and stereotypes around chicken are even near acceptable.
Secondly, those young people living in those areas don't need to have anecdotes on chicken boxes to scare them into reconsidering carrying a knife – THEY LIVE IT. The scary truth is that teenagers are living through the horrors of their friends, their classmates, themselves being stabbed/murdered on their own doorsteps. They're in the hospitals and the funeral parlours burying their nearest and dearest and living with the life changing consequences.
A chicken box is not going to kick start a movement to avoid stabbings.
Next point – what a waste of money. How much money went into the creation and distribution of these boxes, when funding for youth centres and programmes to get young people off the streets and channelling their energy into something more positive, has been cut?
There are more authentic voices in youth centres to teach young people about the dangers of knife crime – stronger voices than ones on a chicken shop box or in the Home Office.
Finally, with childhood obesity on the rise – some genius said, let's encourage young people to get salty, fried chicken and chips in the hopes to stop knife crime. I mean death via diabetes is better than death by knife, right?
In Hindsight
I just want to know what's next?
Honestly, I just need a Caribbean restaurant to respond by writing anecdotes of Windrush victims on its packaging detailing how they were kicked out of their homes and sent back to the Caribbean after (another) Home Office mishap.
If you enjoyed this article, you can subscribe for free to our weekly email alert and receive a regular curation of the best creative campaigns by creatives themselves.