How a tattoo helped drive organ donations

With organ donor numbers low in Germany due to its opt-in policy, Launch's Kevan Barber is impressed with how McCann's OptInk campaign created proof of consent.
Whilst the UK has made huge progress towards increasing the donor pool through an opt-out system to organ donation, in Germany the system still requires people to opt-in to donate when they die.
This, as you can imagine, leads to a much lower proportion of people pledging to donate organs, despite many being open to the idea. In fact, 84% of Germans said they were open to donating organs.

The need for explicit consent and carrying proof of consent is holding the country back from having enough donors – at present 1,000 per year are missing out.
1 in 4 Germans have tattoos, a far higher figure than the number signed up as organ donors at present.
Junge Helden, a non-profit working to increase organ donation sign-ups by teenagers and young adults, reconsidered how that proof of consent could be carried.
That led to OptInk: The Organ Donor Tattoo.
A tattoo that acted as consent both to medical authorities and families, who have a final say at present in the country on organ donation.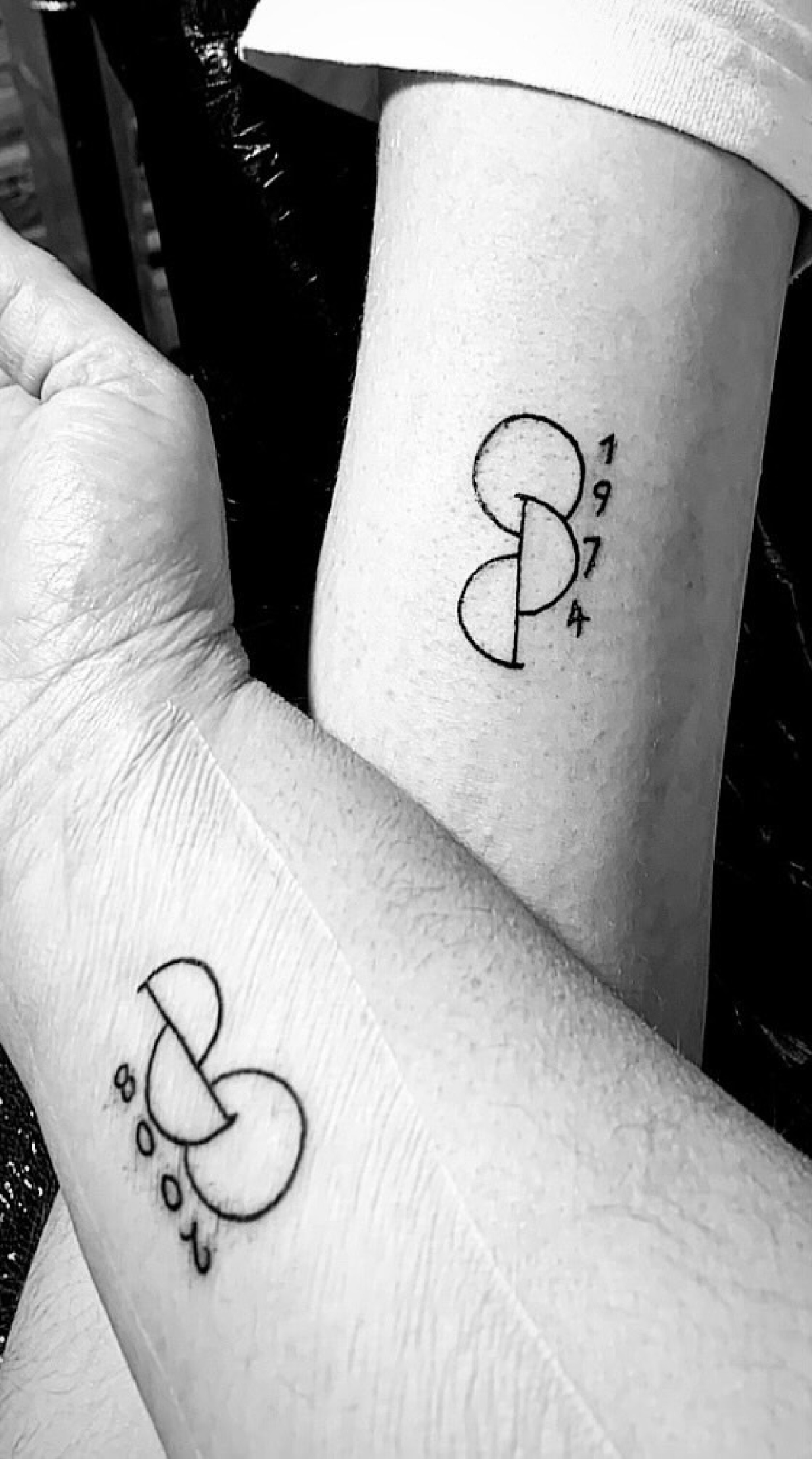 The design was crucial.
It had to be a unique tattoo that represented organ donation, but was also cool enough for people to want it, and simple enough to easily replicate.
Teaming up with prominent tattoo artist Gara, the campaign was able to create a tattoo people wanted, with added meaning.
A half-circle receives another half to become whole, symbolising the gift of life that is organ donation.
The design was then made open for over 400 participating tattoo studios to use on clients, leading to over 4,000 tattoos so far, with the potential to save in excess of 28,000 lives.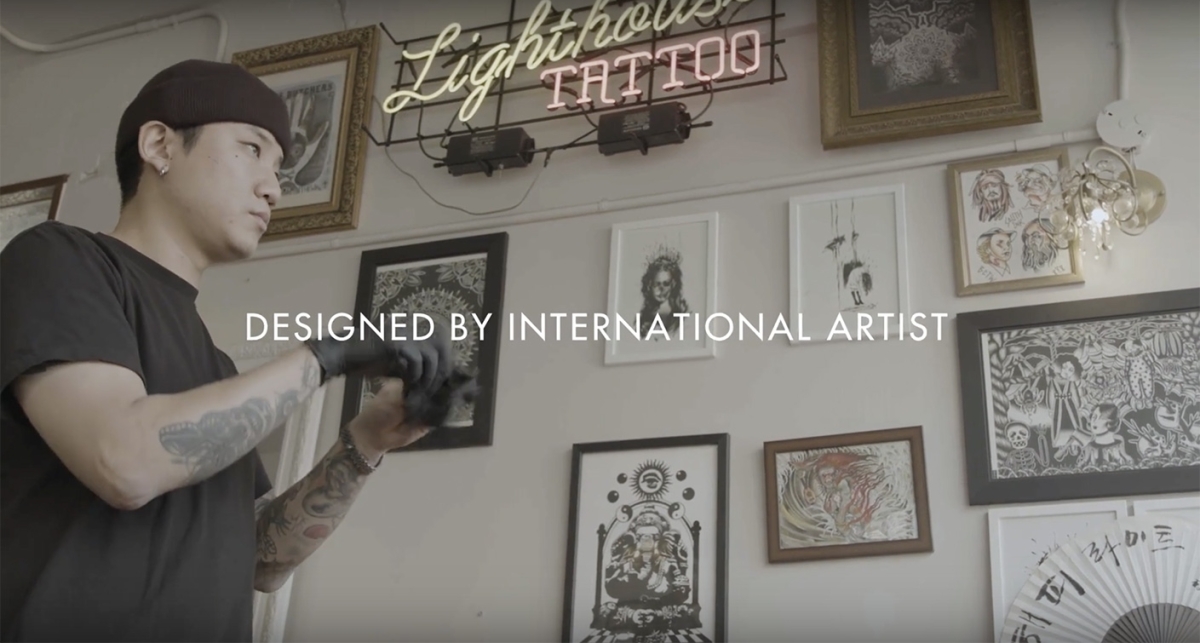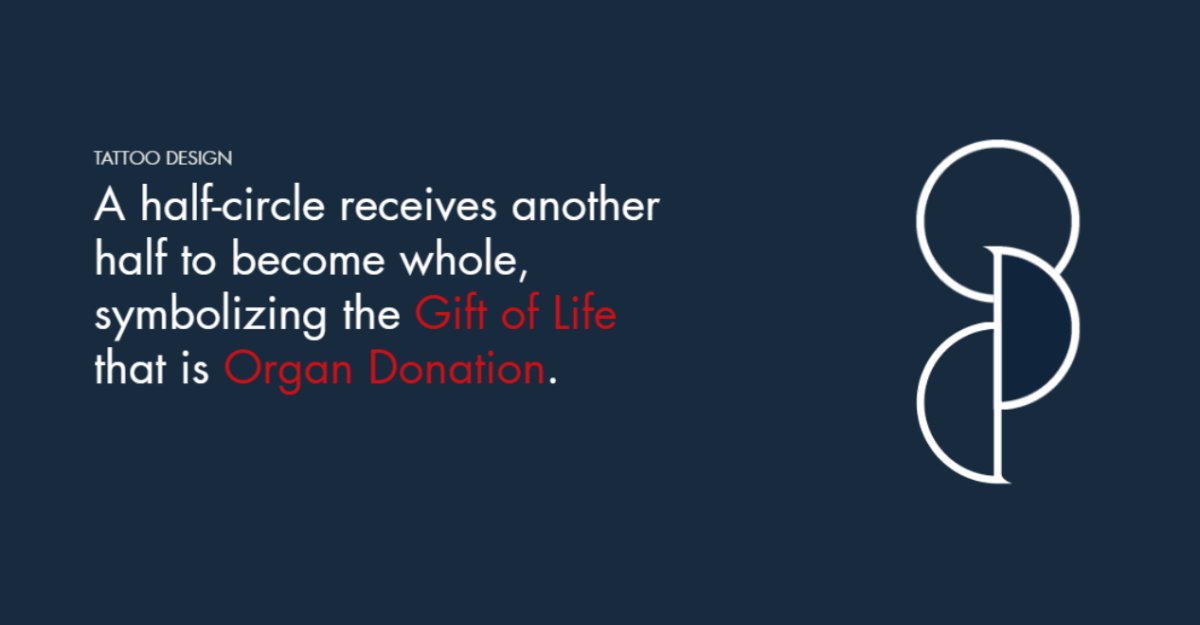 4,000 tattoos.
This might seem like a drop in the ocean when it comes to organ donation, especially given the statistics around organ donation in Germany.
But what makes this far greater than the sum of tattoos inked is the role of a tattoo as a conversation starter.
Everyone's been asked if they have tattoos, and if they do, then what they are and where they are.

The design's smart too, it's a design many would genuinely opt for whether it meant something around organ donation or not, and the way it can be adapted takes that further.
It'll be interesting to see if this campaign can apply extra pressure to the German parliament which has resisted legislation to change the opt-in system around organ donation to an opt-out one three times already.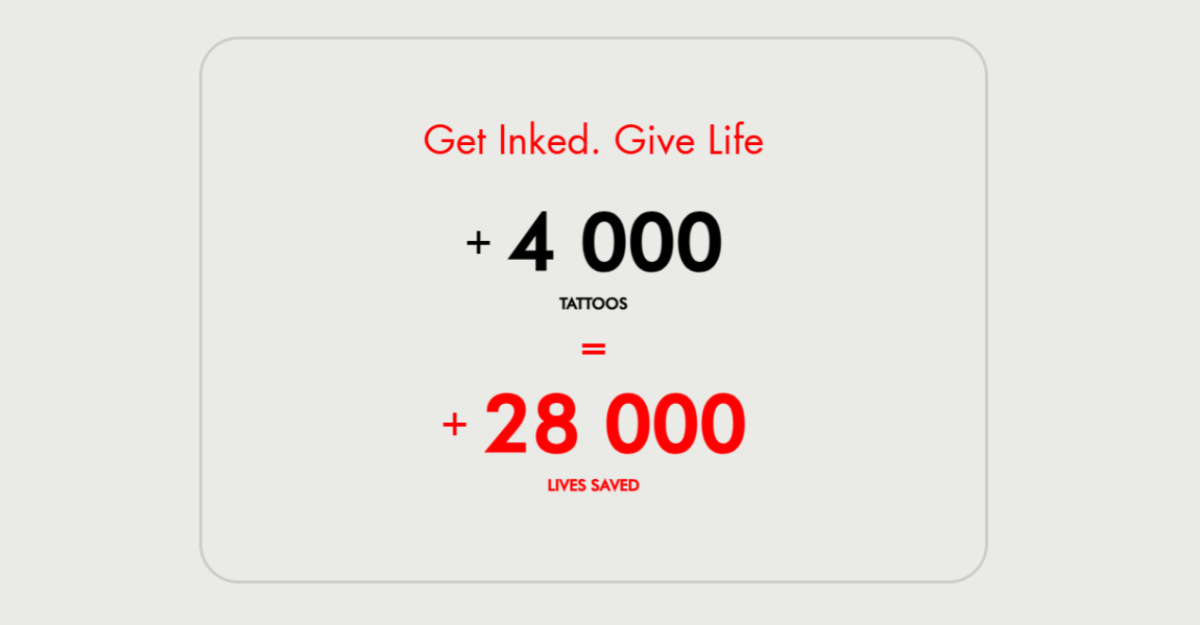 If you enjoyed this article, you can subscribe for free to our weekly email alert and receive a regular curation of the best creative campaigns by creatives themselves.