How the long-lasting love of Lotto from The National Lottery is true for one lucky couple

A new campaign from The National Lottery spotlights the long-lasting love between its flagship game, Lotto, and its regular players.
"Pockets", created by adam&eveDDB, aims to put a spotlight on Lotto, the game long synonymous with The National Lottery, by putting it front and centre of the campaign. Players, who've grown up with the National Lottery, are reminded of the excitement of playing and that a life-changing win is within everyone's reach.

Included in our campaign is a 90" film, directed by Oscar-winner Tom Hooper, that follows a couple's enduring love and sense of hope over three decades. It begins in 1994, on the night of the first-ever National Lottery draw. As the numbers are drawn, a dropped Lotto ticket sparks an attraction between our two protagonists, Edward and Isaac.
Through Millennium celebrations, a lover's tiff and a wedding, their love endures – along with their hope that Edward's Lotto numbers will come up. The film reaches its crescendo when Edward sees his winning numbers and, after a brief scare that the ticket is lost, they celebrate the win they'd always hoped for.
The joy of winning
The film is an evolution of The National Lottery's award-winning Christmas campaign 'A Christmas Love Story', which was also directed by Hooper, and successfully highlighted the joy of winning.

adam&eveDDB partnered with numerous production companies throughout the process, including SMUGGLER, which handled the film production; ON ROAD, a cultural research agency which ensured the accurate portrayal of gay men from the 1990s to the current day; and Framestore and Whitehouse Post, both of which handled post-production.
The TV ad is supported by a fully integrated multi-media channel campaign, all connected by The National Lottery's most distinctive asset – the pink ticket – the symbol of each player's belief in a win. From the central brand film through to weekly 10" TV draw reminders, and OOH and press, the ticket is the hero.
The mix of pockets celebrates National Lottery players: those tenacious believers who, despite the incredible diversity of their lives, are united by the powerful hope that – one day – it could be them.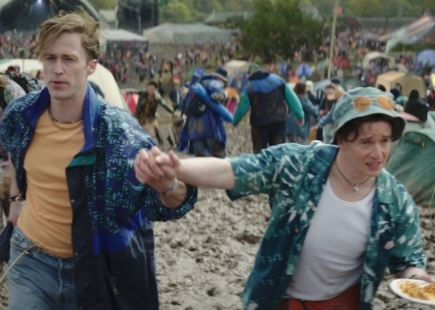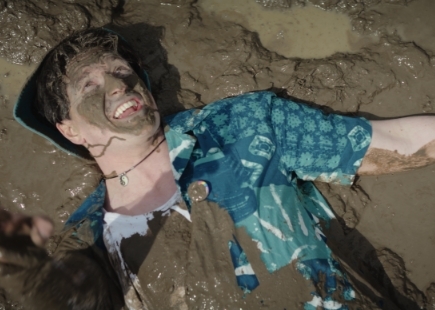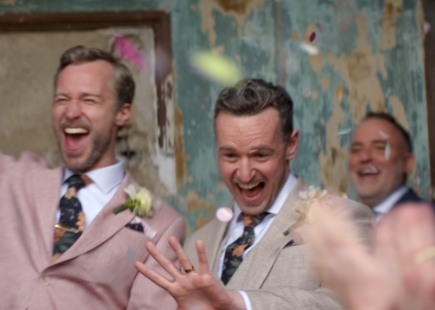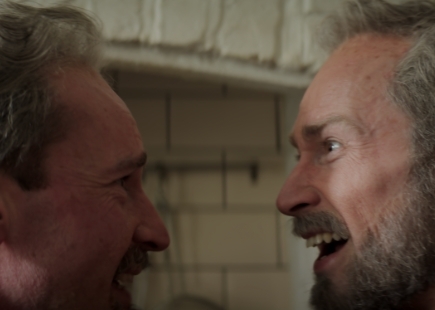 Ben Tollet, group executive creative director, adam&eveDDB said: "The National Lottery is an iconic and loved part of British history and culture. Starting our film in 1994, at the first-ever draw, brought back all that excitement and gave us the inspiration to tell a poignant story of a player through the ages who never stopped believing."

Credits
Client: Camelot
Brand: The National Lottery / Lotto
Project/Campaign name: Pockets
Client: Marketing Director - Ivor Burns; Head of Marketing Communication and Creative - Anna McInally; Marketing Manager - Sophie Morgan; Brand Manager - Jayna Bacchus;Assistant Brand Manager - Lucie Pelaez;Head of Marketing Strategy and Media - Rachel MossMarketing Strategy Manager - Natalie Littlechild
Group Executive Creative Director: Ben Tollett
Chief Creative Officer: Richard Brim
Creative Directors: Matt Fitch, Mark Lewis
Agency producer / Production lead: Panos Louca
Assistant agency producer: Gabby Vicente
CEO: Tammy Einav
Managing Partner: Sam LeCoeur
Business Director: Fay Taylor
Account Director: Tejen Shah
Account Manager: Zahra Ahmed
Global planning partner: Heather Alderson
Planning directors: Stuart Williams, Róisín Mulroney
Senior planner: Kit Owens
Planner: Rosa Aaronovitch
Senior project manager: Amy Waldman
Designer: Roberto Celentano / KING HENRY
Agency legal counsel: Tom Campbell
Media agency: iProspect
Media planners: Niall McEvoy; Dominic Sadler; Sarah Francis
Cultural research agency: ON ROAD
Production Company: SMUGGLER
UK Managing Director: Fergus Brown
Executive Producer: Lucy Kelly
Director: Tom Hooper
Producer: Nick Sutherland-Dodd
Production Manager: Michelle Kirkman
Production Assistant: Nancy Eite Cooper, Kamran Marzban
Talent Coordinator: Charlie Henderson
Location Manager: Humphrey Milles
1st AD: Ben Gill
2nd AD: Chris Mears
Runner: Kleo Andreou, Tiger Brewer, Zariffe Sevin, Bailey Betteridge, Thomas Pritchett
Cinematographer: Steve Annis
1st AC: Thomas Nicholson
2nd AC: Elisa Spigariol
Camera Trainee: Ant Belle
Grip: Alex KelleherGaffer: Colin Thwaites
Production Designer: John Stevenson
Set Decorator: Emma Field Rayner
Prop Master: Ezra Piers-Mantell
Costume Designer: Sarah Blenkinsop
Hair & Make-up Designer: Julie Dartnell
Casting: Lesley Beastall
Editing Company: Whitehouse Post
Producer: Ella Sedgwick
Editor: Russell Icke
Editor Asst: Steven Waltham
Post Production: Framestore
Post Producer Alexia Paterson
Post Coordinator: Poppy Chadwick
VFX Supervisor: Pedro Sabrosa
2D Leads: Matthew Thomas and Luigi Russo
Company 3 Colourist: Simon Bourne
Company 3 Producer: Ellora Soret
Track name: Always Together With you
Music Written / Composed by: Jason Andrew Pierce
Artist: Spiritualized
Music Supervision: SIREN
Music Supervisor: Siân Rogers
Label: PIAS
Publisher: BMG
Audio Post Production: 750mph
Audio Engineer: Sam Ashwell and Jake Ashwell
Audio Producer: Olivia Ray & Aishah Amodu
If you enjoyed this article, you can subscribe for free to our weekly email alert and receive a regular curation of the best creative campaigns by creatives themselves.