The Yellow Sticker Cookbook: An easy way to find a meal in every deal

The cost of living crisis is at an all-time high.
UK food bills have risen by 15% resulting in 1 in 7 Brits missing meals to save money. The Yellow Sticker Cookbook, created by Uncommon CX, wants to put a fork in this crisis.
Everyone has the right to a good meal. But, our pounds aren't stretching as far as they used to anymore, apart from one place — the reduced food aisle. Problem is, the ability to quickly sling a meal together from random items is a rare gift. The Yellow Sticker Cookbook is here to change that.
The new app offers a solution to help find inspiration in those everyday discounted food items. Whether that's a beetroot on its last legs or a bag of slightly soggy courgetti — this web-based app has countless recipes to help you cook up a storm for less.
How does it work?
STEP ONE ⏩ Simply scan the reduced items on your smartphone via The Yellow Sticker Cookbook website

STEP TWO ⏩ Add anything extra you might have at home in the fridge or cupboard
STEP THREE ⏩ Click go and see a range of recipe options that combine your available ingredients
Helping you cook your dinner for less as well as save the reduced food from going to waste.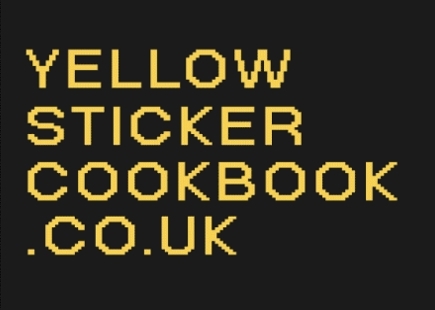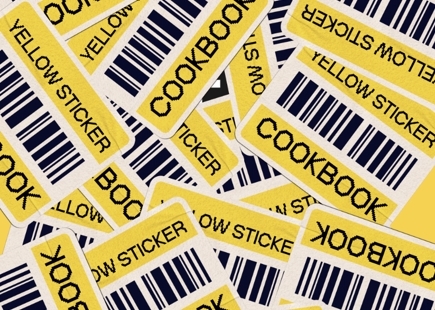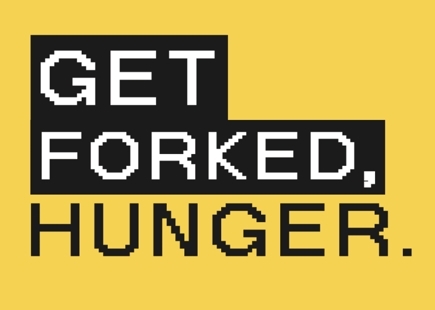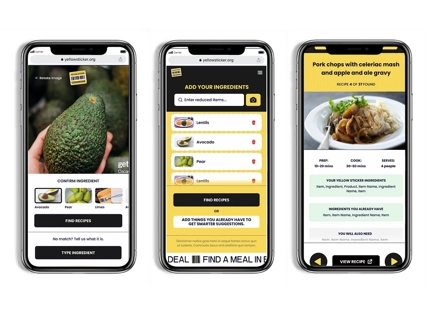 If you enjoyed this article, you can subscribe for free to our weekly email alert and receive a regular curation of the best creative campaigns by creatives themselves.