'The Beginner': John Lewis launches Christmas advert to raise awareness of children in care

John Lewis has launched its 2022 Christmas advertising campaign.
The 90 second advert, entitled 'The Beginner', follows the launch of the 'Building Happier Futures' programme from the John Lewis Partnership, which is a long-term commitment to help young people with experience of the care system in a number of ways, including to find meaningful careers.

There are an estimated 100,000 children and young people who will spend Christmas in care this year, and we know that many young people who have experienced care as children can often feel isolated and forgotten, particularly at Christmas.
John Lewis aims to make them to feel seen this Christmas and to inspire customers to come together to make a real difference to those that need it. Through a heartfelt story of one man's determination to connect with a child, we see the power that kindness can make to someone else's life.

'The Beginner' was created by adam&eveDDB with input from partner charities Action for Children and Who Cares? Scotland, as well as specialist advisors.
From the opening scene, with Christmas as a backdrop, we follow a middle-aged man as he struggles comedically to master the skill of skateboarding. We see through his determined eyes many failed attempts and mishaps as he suffers a series of accidents.

Viewers are left questioning the motive behind his perseverance until the final scene, when there is a knock at the door. We see a social worker standing with Ellie, a young teenager who is waiting anxiously to enter her new foster home, skateboard in hand. The significance of skateboarding to our protagonist becomes clear, as we understand his resolve to find common ground and a way to connect with Ellie as she is welcomed into their family home.
Children in the UK enter the care system via many different routes, and we understand that not all foster carers have the benefit of knowing who they will be caring for in advance. Ellie's story is one portrait and our broader campaign also features authentic voices of carers and care experienced young people with different experiences of a complex care system.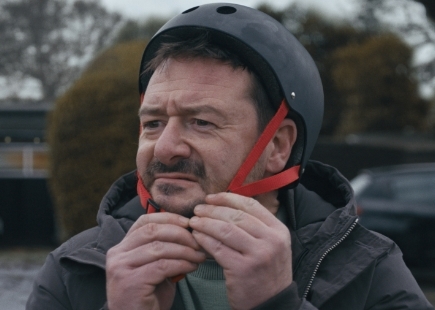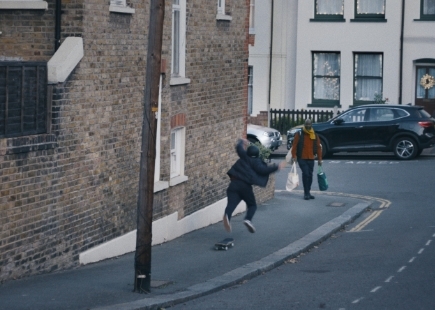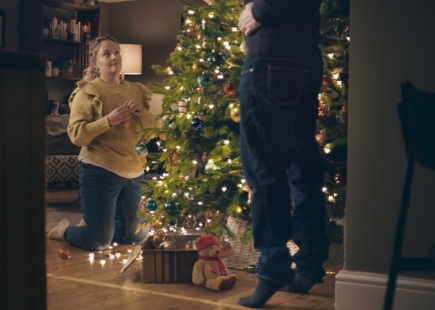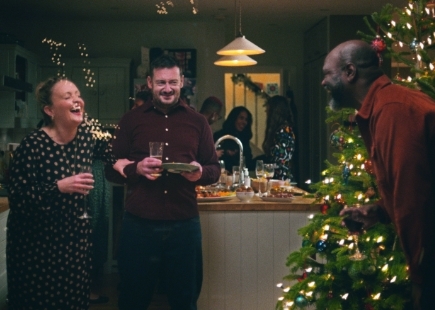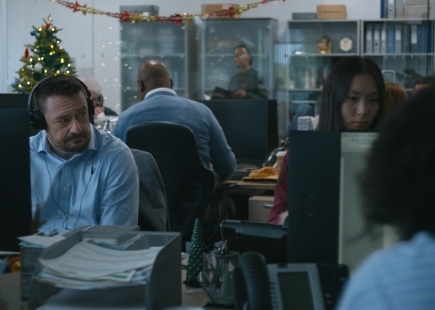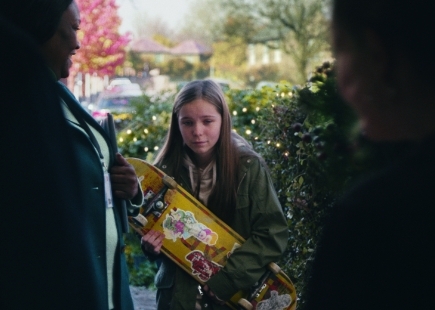 Building Happier Futures
Through the Building Happier Futures programme, John Lewis supports projects from organisations within the care sector that are working to build happier futures for care experienced people, helping to prepare them for employment as well as providing direct apprenticeship opportunities within the John Lewis Partnership.

It will also directly support children in care and young people leaving care through the tough Christmas period with donations of decorations, food and gifts. Children in care and their caregivers will be invited into John Lewis to enjoy magical Santa's Grotto experiences.
Customers can support these aims by purchasing our Lewis Bear products.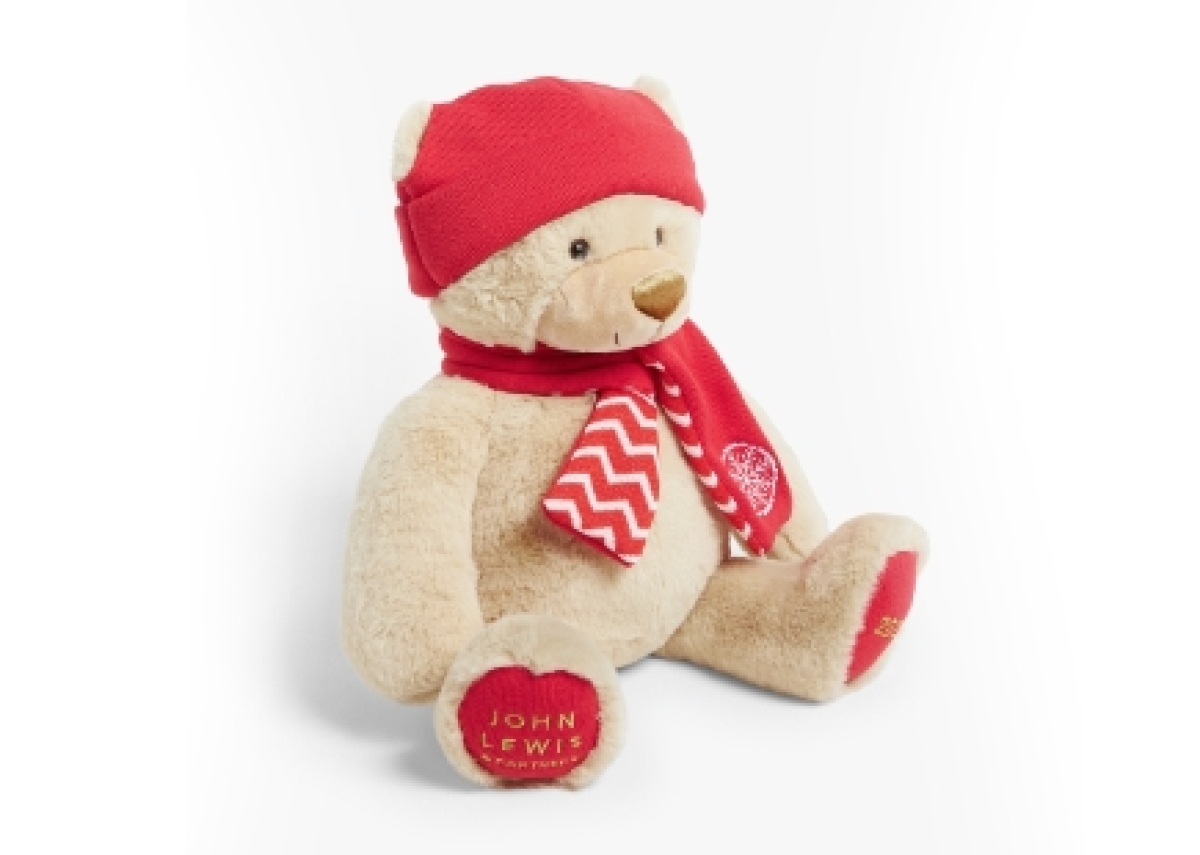 If you enjoyed this article, you can subscribe for free to our weekly email alert and receive a regular curation of the best creative campaigns by creatives themselves.