Just Don't Do it: Nike's collaboration with Tiffany & Co. feels uninspired

I wonder who made the first move when it came to this collaboration.
It feels like Tiffany's approached Nike, but Nike had full control of the output.
Personally, Tiffany's always felt like an antiquated brand that was indulged by rich people. But since LVMH took them over two years ago, and the brilliant Ruba Abu-Nimah became executive creative director of its comms, there's been a concerted effort to up its street cred.
Collaborations with Beyonce & Jay-Z, Cryptopunks and Supreme have helped to push the brand to a younger audience. And now this Nike collab has really grabbed everyone's online attention, but maybe not for all the right reasons.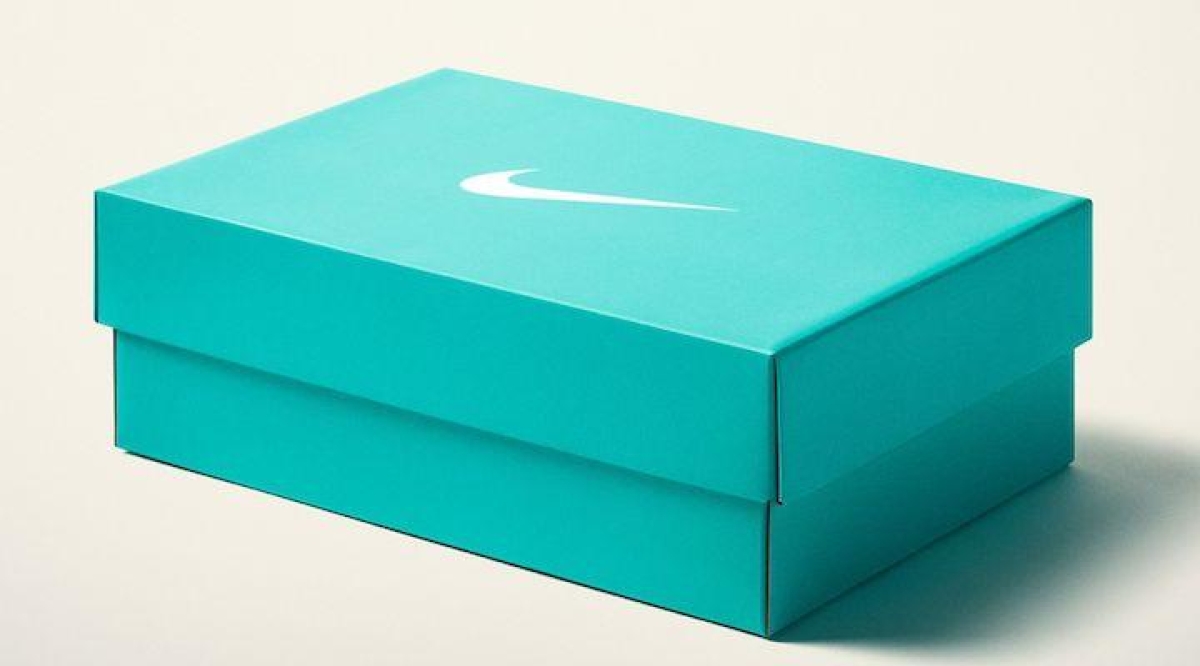 If the blue shoe box was anticipatory, then the actual Air Force One's were anti-climactic.
It's as if Tiffany's had nothing to do with them apart from handing over the hex code to its eponymous shade of blue.
Collabs like these, with two iconic brands, need to feel authentic and like both parties have contributed.
This one leaves me feeling like it's just an Instagram-led fashion campaign intended to stir the social pot for likes and comments, and nothing to do with creating something unique.
Compounding this thought was the sudden departure of Ruba Abu-Nimah on Thursday. Then on Friday, Tiffany's dropped another collaboration, this time making NFL-style shirts with Mitchell and Ness Nostalgia, just in time for the Superbowl. Two collabs in 5 days! It seems like Tiffany's is dead-set on rampaging wildly into popular culture at all costs.
Next it'll be making skateboards to be down with its fellow kids. Oh wait, they did that 18 months ago.
Seeing more and more everyday items, priced up and painted in its trademarked Tiffany's Blue, is becoming very uninspiring.
If you enjoyed this article, you can subscribe for free to our weekly email alert and receive a regular curation of the best creative campaigns by creatives themselves.