Hope&Glory launch a digital pub lock-in during lockdown for CALM

BOAST is a place where you can find out about recent creative campaigns.
It is a space where agencies can tell us about the new work they are proud of; blowing their own trumpet, so to speak.
Here's the latest from the creative world as we know it.
A campaign by Hope&Glory
During the first couple of weeks of lockdown, millions of us living in a world of social distancing were working out how exactly to accept this new normal during extraordinary and anxiety-inducing times.
What's more, mental health charities like CALM (Campaign Against Living Miserably) saw the immediate effects on the nation's mental health with sharp increases of a reported 37% to an already at capacity life-saving helpline.
So, to spread the word that CALM is there for those who need it while raising a smile and staving off bordem and the frustration around a new-normal Friday night outspent in the house, working with Hope & Glory to kick people's weekend's off in style, The CALM Friday Night Lock-In was born.

Big names, big tunes, big laughs
At 5pm on the 3 April, 2020 thousands fired up their Instagram feeds and tuned in to seven uninterrupted hours of back to back live streams from household names beamed directly into their homes.
Comedians, singers, DJ's, reality stars and entertainers took to their accounts and donated their time entirely for free as they performed everything from comedy cook along, AMA style Q&A's, live music and, the now ubiquitous lockdown parlour game, the Zoom pub quiz.
Needless to say, it was a heady and diverse mix of names including the likes of Olly Alexander from Years and Years, comedians Ed Gamble, Phil Wang and Mark Watson as well as music from Arlo Parks, a hilarious mental showdown between Chris & Kem of Love Island fame and late-night live-streamed rave from DJ Steves of Kurupt FM to name but a few.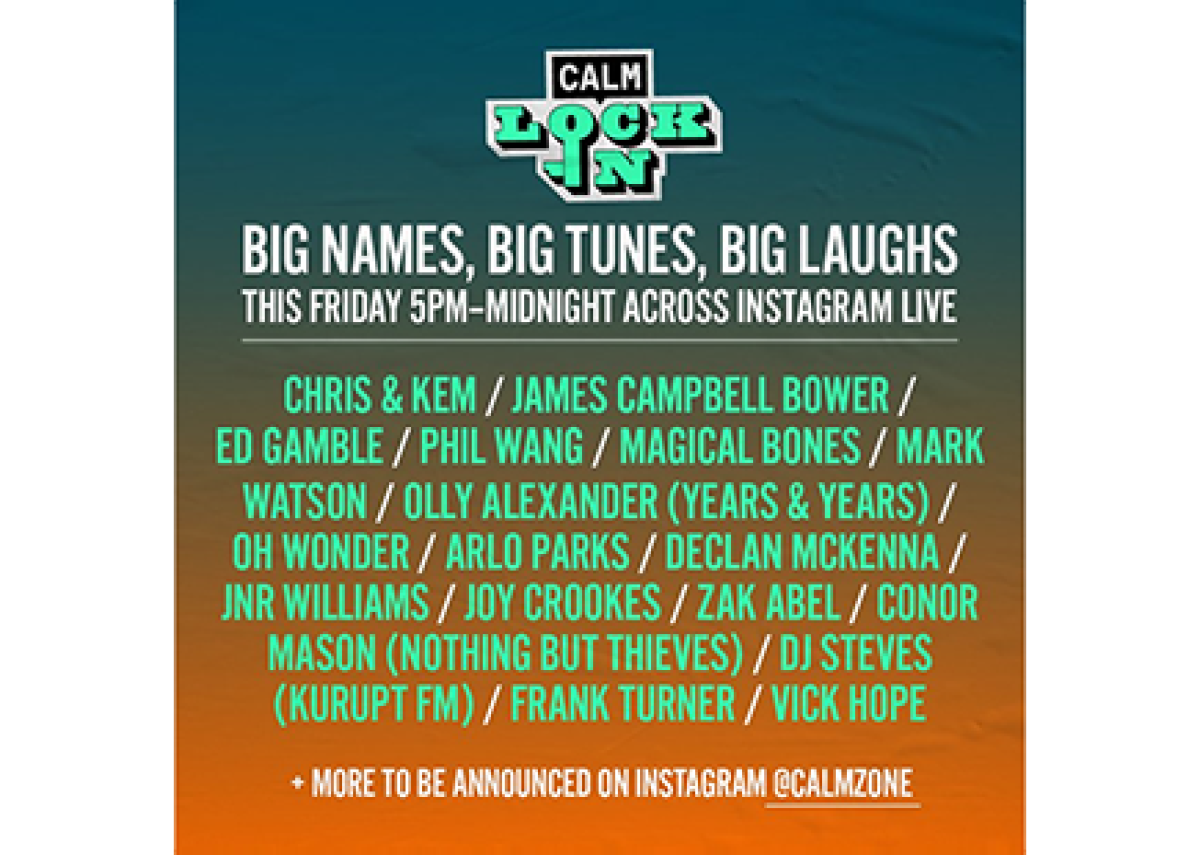 People in need of CALM
Offering a bit of escapism from the anxiety and uncertainty of life during these strange times of self-isolation, each did a stellar job of entertaining the masses while simultaneously prompting people to donate and supporting the message that talking is of vital importance in tackling the stigma in the UK.

Simon Gunning, CALM CEO, said: "In these unprecedented, uncertain times, people are needing CALM and our services more than ever. This is why we want to give people a fun evening to help them take a break from all that's happening, but also remind them that we are here should they need us. CALM's free and confidential helpline and webchat are available from 5pm to midnight, 7 days a week so if all this is getting too much then please get in touch. We're here for everyone, no matter what".
Natalie Davies, Associate Director, Hope & Glory PR said: "Lockdown has created a new set of rules when it comes to engaging consumers as brands become businesses again and purpose-driven work quite rightly takes president above all else. So, although the core idea for this campaign was about creating something fun and engaging to grab attention and drive awareness, the insight that gave birth to the campaign came from a far more serious place. The initial concept, although born fully formed, is a creative response to amplified collective anxiety felt by the nation and individuals in their homes as they self-isolate – and the simple fact that talking, not necessarily explicitly about mental health, is a wildly powerful tool in managing that anxiety.

We are super proud of the work, and the coverage and the numbers around it are fantastic, but the real pride comes from knowing that we actually helped in some small way by making people aware that there is help out there if they need it".
And the results?
Over 150 pieces of national, consumer and regional editorial across the nationals, consumer, lifestyle, online and vertical media as the announcement landed in the likes of The Guardian, Shortlist, NME, Digital Spy.

Alongside 117 social posts from participating talent, reaching more than 13 million across Instagram and Twitter.
With over 60,000 viewers across the evening on Instagram Live, around 850,000 people in total interacted with the campaign – driving a significant spike in visitation and donation to the CALM website during a time people need it most.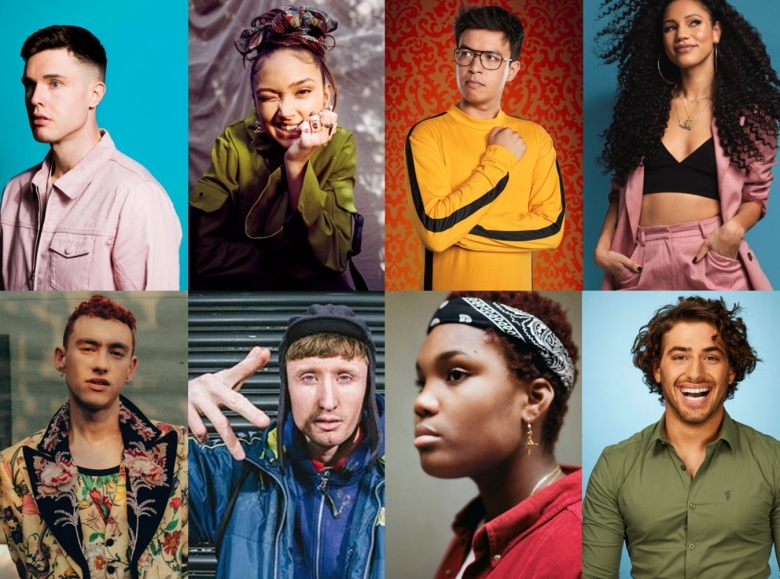 If you enjoyed this article, you can subscribe for free to our weekly email alert and receive a regular curation of the best creative campaigns by creatives themselves.