Lego says 'Rebuild the World' without destroying it

The Background
Media headlines are dominated by doom and gloom: from Boris to Trump; the Amazon rainforest burning; to thousands of jobs at a 178-year-old company disappearing.
Peppered throughout those headlines is slight hope in the form of Greta Thunberg, leading a generation that recognises action on climate change is too slow and too minor to really help the future.
Whether Greta is the inspiration or not, Lego highlights how creativity is vital for the next generation to succeed within its first brand campaign in 30 years.
The Big Idea
Rebuild the World is the brand's new platform – a way to play without instructions, a way to think without rules, a way to view the world and a way to guide how the brand impacts on kids, the planet and play.
"Where adults see challenges, kids see opportunities. Imagine what we could do if we all saw the world through a child's eyes!"
It feels like a platform to unleash people and their creativity in a world where taking a risk can feel particularly fraught with danger.
What They Did
As well as launching the new platform the campaign was accompanied by a new TV spot tracking a man hunting a rabbit through various environments with the playful nature of Lego and iconic pieces scattered throughout.
Pieces like cameras are oversized, hairstyles are OTT, heads spin 360 degrees.
It's a fun look at the world, what you want and expect from a toy brand with 87 years of heritage.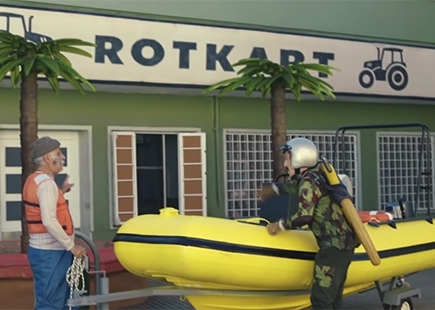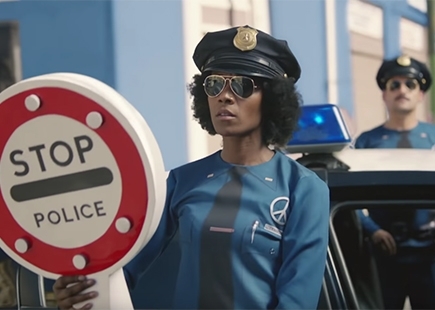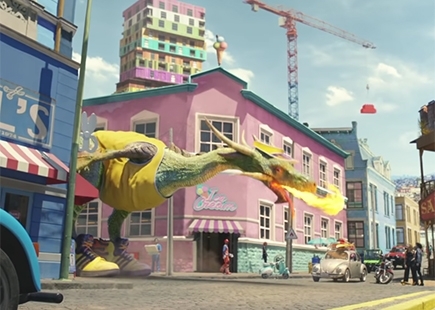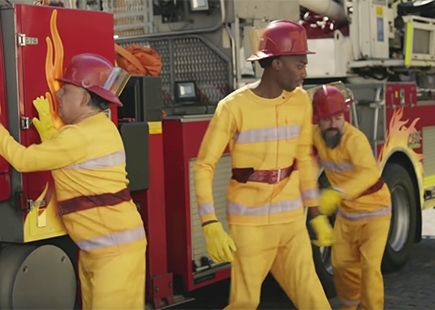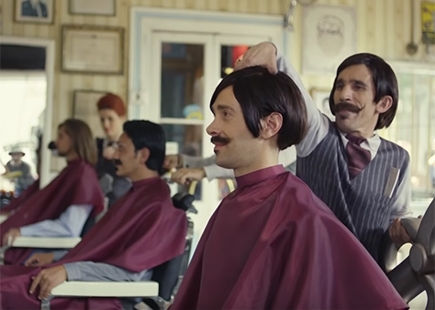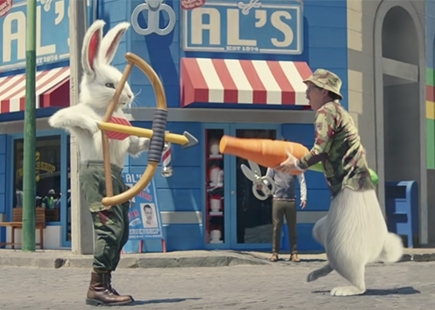 The Review
The advert not featuring a single child grabs my attention on this one, despite the brand looking to transform creativity within the next generation.
It's focused on the generation of parents that might be more likely to place an iPad in front of their child than a box of Lego odd bits.
References to classic vehicles and parts from throughout the ages helps re-engage an audience that have fond memories of what's probably the best export out of Denmark (sorry Carlsberg, it's still average).
Additionally, there's not one new Lego product featured throughout – this campaign is all about recycling what you have lying around the home and returning to the basics of Lego building without instruction.
That lack of actual product helps push Lego as a tool for creativity, there's no one singular way to put pieces together, construction can take many forms.
With Saturday morning kids TV full of nauseating 'pester-power' tactics by various toy brands this is surely a refreshing tactics for parents, putting them on the front foot to inspire their kids to pick up some Lego and get creative.
In Hindsight
Could Lego have been more explicit around the political and social connotations of Rebuild the World?
After all there are still pieces of Lego washing up on British shores from a spill of almost 5 million pieces over 20 years ago…
At the same time though, at least it is not creating beehives on billboards to advertise fast food.
The political and social message is clearly there without being pushed into audiences' faces again, it's refreshing and flexible.
Some might see it as a dig at the political/economic situation, some may simply consider it as a way to rebuild children's confidence and creativity, whilst others can link it to Greta and Extinction Rebellion.
As for the spokesperson's line, "creative problem-solving skills are needed now more than ever", all of us writing on this site can get on board with that!
If you enjoyed this article, you can subscribe for free to our weekly email alert and receive a regular curation of the best creative campaigns by creatives themselves.