LinkedIn plants the seed of career growth in its latest campaign

A campaign by VCCP
The UK workforce has experienced a particularly challenging year and with many facing redundancy, unemployment has increased. This campaign from LinkedIn focuses on taking small steps towards new opportunities, with the help of its supportive community.
The launch comes as the UK is emerging from its third lockdown and research* shows that two thirds (67%) of the workforce is feeling more optimistic about their career prospects. With spring in the air and the easing of lockdown restrictions, the ad plays on the visual of a neglected house plant coming back to life to reflect a renewed sense of hopefulness amongst UK workers - showing how 'small steps' can lead to a brighter future.
Running for seven weeks from 29 April, the campaign leads with a TVC which tells the story of 'Vik' and his rather sorry-looking desk plant, Robert. As Vik starts taking small steps on LinkedIn towards finding a new job, with support from his professional community, the audience sees his confidence and opportunities steadily grow alongside that of Robert (the plant).

The story will play out in a series of 60 and 30-second spots, strategically placed across TV, YouTube, Facebook, Instagram, Twitter and LinkedIn itself. To drive momentum for the second half of the campaign, LinkedIn will also make its TikTok debut with a bespoke hashtag challenge, starting in June.
The fully integrated campaign sees LinkedIn teaming up with a series of influencers to talk about their career growth and, in-keeping with the plant theme. The professional network will host a #KeepGrowing social activation for members to win one of hundreds of Patch plants. The campaign will culminate with a socially-distanced careers event in June, complete with live jobs vacancies and career advice.
Darain Faraz, director, brand marketing at LinkedIn, says:"It's been a challenging year for all of us, but green shoots are emerging, and we wanted the new ad to reflect that. The pandemic has changed how our members interact with LinkedIn - we've seen extraordinary engagement on the platform and countless heartwarming examples of the LinkedIn community coming together to support each other through these challenging times.
"We hope the creative reminds our audience of the power of LinkedIn and the opportunities their connections can facilitate, as well as the wealth of content and conversation that can support them at this time. We want our members to recognise LinkedIn is a place for everyone and that the next small step in their career, at this most unusual of times, starts with us."
Matt Lloyd, executive creative director at VCCP, added:"It's been wonderful to work on a campaign that's so relevant to the moment we're all living in, we've all seen family and friends go through the difficulties of this time. We wanted our creative to tell the story that on LinkedIn it's the small steps that make the big difference, and you don't need the loudest voice to be heard."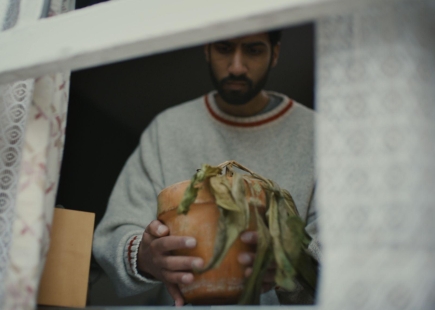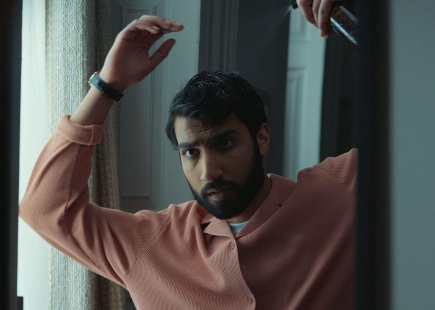 Credits
Client: LinkedIn
Vice President, Brand Marketing and Corporate Communications: Ngaire Moyes
Director of Brand Marketing, EMEA & LATAM: Darain Faraz
Senior Brand Strategy: Tim Clancy
Brand Marketing Manager: Zara Easton
Senior Brand and Social Marketing Manager, EMEA: Conor Bolton
Brand Marketing Manager: Selda Shamloo
Senior Consumer Communications: Charlotte Davies
Communications Manager: Lucy Kerr
Agency: VCCP
Chief Operational Officer: Peter Grenfell
Senior Account Director: Kayleigh Owen
Senior Account Manager: Ben Wyver
Head of Planning: Nicky Vita
Executive Producer: Greta Wynn Davies
Producer: Robert Wildsmith
Executive Creative Director: Matt Lloyd
Creative Director: Tom Lee
Director: David Edwards
Editor: Sam Sneade
If you enjoyed this article, you can subscribe for free to our weekly email alert and receive a regular curation of the best creative campaigns by creatives themselves.