McDonald's cooks up a heart-warming ad with its Christmas creation from Leo Burnett London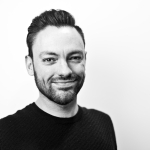 Ingredients: Emotional soundtrack, inner child concept and simple Christmas magic
Frederico Roberto, executive creative director, Interweave Agency
Leo Burnett London released its McDonald's Christmas ad last week, neatly patching the big hole the John Lewis one left–yet again–in our hearts.
Continuing its proposition of recent years, #ReindeerReady, 'Imaginary Iggy' has all the right ingredients to bake a perfect little cookie of a commercial: nice track, simple 'inner child' concept, great acting, clichés used in the right places (school play anyone?), nifty transitions with the growing up approach and execution. There is even a subtle message of food sharing/waste in McDonald's partnership with FareShare.
Personally, I really liked it, as in, it moved me—but I'd give a 3 out 5 mostly because, just like a Christmas cookie, you consume it, it distracts you for a while, it's tasty, but you quickly move onto whatever you're doing next.
We've seen these characters before: Iggy is Sullivan from Monster's Inc (merely in its furry blue complexion) and 4 years ago, Moz the Monster was also John Lewis's vehicle to tell the then Christmas piece.
It's an odd year, we're all still convalescing from a post-COVID era, so I get how down-to-earth, back to simple magic this is. Sometimes that's all you really need in a particular moment in time.
I'd have another biscuit now, please?
If you enjoyed this article, you can subscribe for free to our weekly email alert and receive a regular curation of the best creative campaigns by creatives themselves.