Robert De Niro and Asa Butterfield star in new Uber One campaign

An unlikely friendship created from a uniquely shared passion for eating and going places.
Uber One allows users to save money across Uber and Uber Eats, with £0 delivery fees and discounted rides alongside exclusive perks and benefits, with the membership programme now being enjoyed by over 1 million members in the UK.

Directed by David Shane, the piece features De Niro and Butterfield forming an unlikely friendship after bonding over their uniquely shared passion for eating food and going places.
The campaign showcases fun and heartwarming vignettes of the two stars bonding while getting Uber rides around London and enjoying dishes from Uber Eats. The commercial will be featured across TV, BVOD, cinema, and digital, featuring cuts ranging from six seconds to longer formats.
The campaign will also feature tongue-in-cheek poster ads, highlighting that Uber One is a membership for everyone who eats food and goes places. The poster headlines speak in a disarmingly obvious and humorous tone, with a design language that echoes the same simple, matter-of-fact style.
The campaign will also incorporate content created by social media influencers including Pablo Rochat (@pablo.rochat), Dani Ha (@daniverdari) and Dominique Davis (@allthatisshe) celebrating acts of eating food and going places.
Maya Gallego Spiers, head of marketing UKI at Uber and Uber Eats said; "Our new campaign aims to let people know that Uber One is a membership for people who eat food and go places, which is just about everyone. With Uber One, members can save money on Uber & Uber Eats, and it's already being enjoyed by over 1 million people in the UK. For our first ever Uber One campaign we've been lucky enough to work with the incredibly brilliant Robert De Niro and Asa Butterfield who have brought this campaign to life beautifully on screen."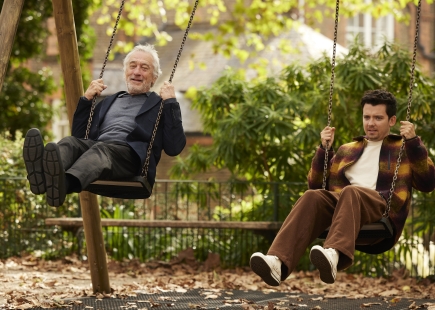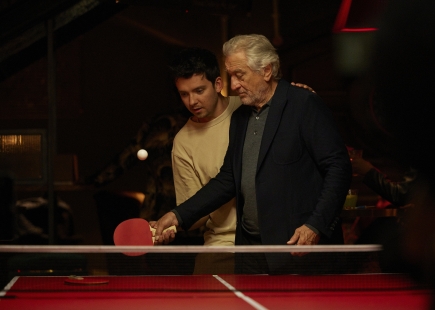 Credits
Client: Uber
Campaign: Best Friends
Agency: Mother
Creative: Mother
Strategy: Mother
Production Company: O Positive
Director: David Shane
Producer: Nell Jordan
Executive Producers: Ralph Laucella, Marc Grill, Nell Jordan
DP: Justin Brown
Production Designer: Dan Betteridge
PM: Polly Leach
Editorial Co: The Quarry
Editor: Paul Watts, Scot Crane
Post: 1920 SFX
VFX Supervisor: Ludo Fealy
2D Lead: Jamie Stitson
Colourist: Kai Van Beers
VFX producer: Charlotte Griffin
Music licensing: Arnold Hattingh at Theodore
Sound House: No8
Sound Engineer: Sam Robson
Media agency: EssenceMediacom
If you enjoyed this article, you can subscribe for free to our weekly email alert and receive a regular curation of the best creative campaigns by creatives themselves.