Skills, not gender, matter in new campaign to recruit more women into the Army

A Soldier is a Soldier
Karmarama, part of Accenture Interactive, has announced its latest recruitment campaign for Capita for the British Army entitled 'A Soldier is a Soldier'.
The campaign shows how in the Army, soldiers are defined by their skills, not gender. The Army aims to show it is an inclusive employer with equal pay according to rank, and equal expectations for all soldiers.

Through the campaign, the Army want to show its ongoing commitment to addressing its gender balance and demonstrate that it's not purely a combat focused environment. In the Army, you're not defined by your gender but by the skills you bring and how well you do the job. This year, the Army is looking to encourage more women to apply to join them with female representation currently at 9.8% in the British Army and 14.2% in the Army Reserves.

Narrated by serving female soldiers
'A Soldier is a Soldier' is an integrated campaign across cinema, video-on-demand, radio, and social media. The 60" film, narrated by serving female soldiers, opens with a soldier pondering the question "what's it like being a female soldier?" with the narrator explaining "I wouldn't know" because in the Army, a soldier is a soldier.
The real female soldiers' voices work alongside striking visuals, opening with a wound held together with stitches that spell out "good for a woman"' as the narrator explains that "no-one calls me 'good for a woman' when I'm the one stitching them up."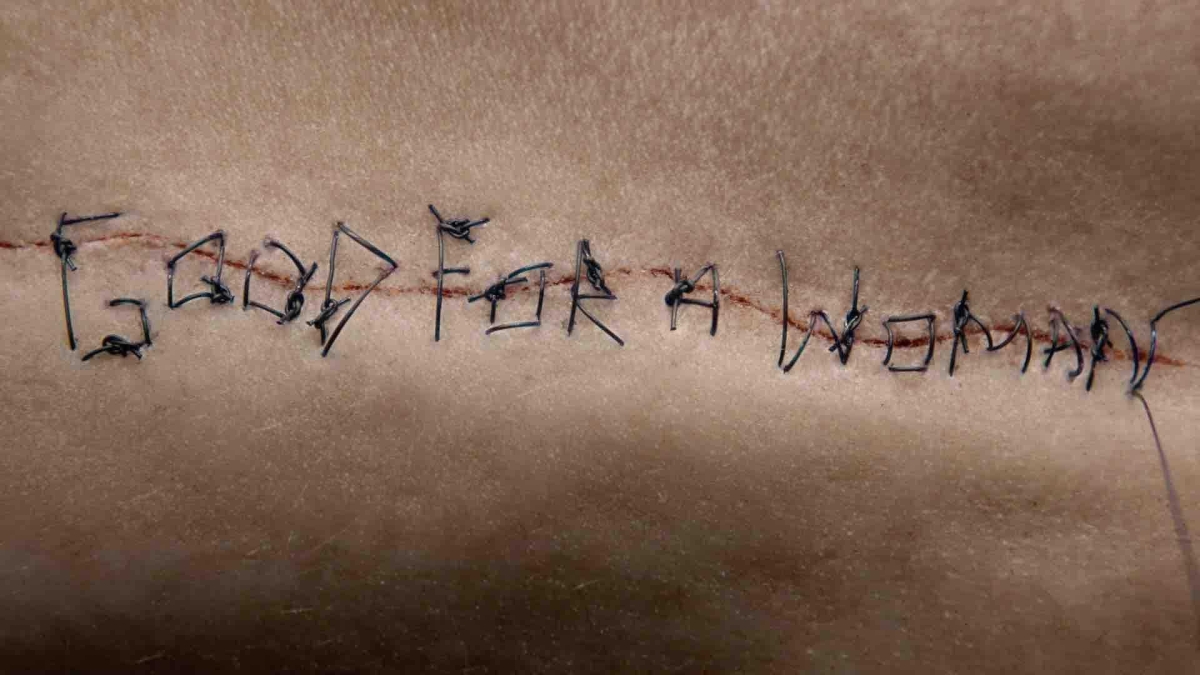 Addressing stereotypes head on
Addressing stereotypes head on, the advert then cuts to ridiculous concepts of female-adapted Army equipment such as "beach body rations" and a rifle with an "easy-pull trigger for smaller hands", outlining how these would never exist in the Army, before the voiceover goes on to speak about how there are no male or female signs on toilet doors or teams of women in the Army.
Further adverts will run across social media and radio.

Major General Sharon Nesmith, General Officer Commanding Army Recruiting and Initial Training Command said: "The Army is incredibly proud of the progress that has been made towards gender equality. Huge changes have taken place over the last few years, and we want to continue to make positive changes to attract and retain the best talent regardless of gender. We hope that 'A Solider is a Soldier' challenges people's perceptions of female soldiers and highlights the incredible work all of our soldiers do, in order to inspire potential new recruits to consider Army jobs."
Siobhan Penrose, head of marketing for the British Army Recruiting Group, comments: "We're proud to be launching a campaign with the Army that directly addresses our attitudes to diversity and inclusion. We hope to build on the success of previous campaigns and ultimately offer all soldiers a chance to reach their full potential through a great career in the British Army."
Nik Studzinski, chief creative officer at Karmarama said: "Building on the foundations of our 'This is Belonging' campaign, 'A soldier is a soldier' further challenges perceptions some people may have of the Army. In this case, gender labelling. The most important thing in the Army is what kind of soldier you are. Not what gender you are. We're proud to work with Capita and the British Army and driving further progress towards gender equality is something that's really important to everyone at Karmarama."

Credits
Project Name: A Soldier is a Soldier
Client: Capita for the British Army
Client Name: Siobhan Penrose, Capita for the British Army
Client Job title: Head of Marketing
Creative Agency: Karmarama
Chief Creative Officer: Nik Studzinski
Executive Creative Director: Adam Kean
Creative Directors: Meigan Brown, Tobias Owen
Head of Planning: Amy Gilmore
Planning Director: Rhonwen Lally
Creative Producer: Cydney Chadwick
Head of Design: Simon Wakeman
Deputy Head of Design: Josh Lowe
Producer: Ben Honour
Production assistant: Georgia Middleton
Chief Client Officer: James Denton-Clark
Deputy Managing Director: Zoe Eagle
Account Director: Will Bright
Account Manager: Joe Bowen-Hall
Account Manager: Murray Borthwick
Production Company credits: K-Studios
Director: Hannah Berry George
Producer: Angelica Polonczyk and Beverley Wells (Post Producer)
Executive producer: Jon Harvey
Production manager: Grace Matthews
Director of Photography: Kia Fern Little
1st AD: Janine Frank
Offline Editor: Ryan Robinson
VFX: nineteentwenty
VFX Supervisor: Chrys Aldred
Colourist: Kai van Beers
VFX Producer: Paul Branch
Sound: 750 MPH
Engineer: Mike Bovill

If you enjoyed this article, you can subscribe for free to our weekly email alert and receive a regular curation of the best creative campaigns by creatives themselves.