Squarespace creates 'Designed to Sell'

Designed to Sell is a campaign that champions the power of design.
A survey commissioned by Squarespace in 2022 found that 62% of Brits are more likely to shop in person at a local business (e.g. a salon, shop, restaurant) that has a well-designed website. This is likely to be because a further 67% of Brits said they found websites that are well-designed to be more trustworthy.*
Ben Hughes, VP creative at Squarespace, says design 'is by far the most important tool for creating an online identity'.

Ben goes on to say "To stand out, you need the ability to express your personality, idea or brand to its fullest. Squarespace strikes the perfect balance between giving you that freedom and also having enough guardrails in place so you end up with a professional-looking result."
Designed to Sell launches on 6 September across display, audio and video channels globally.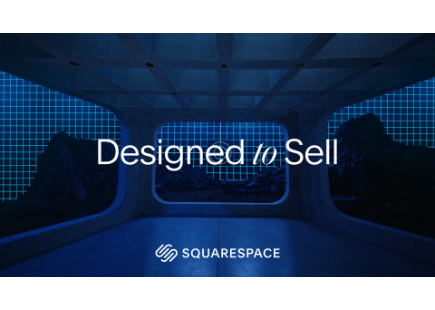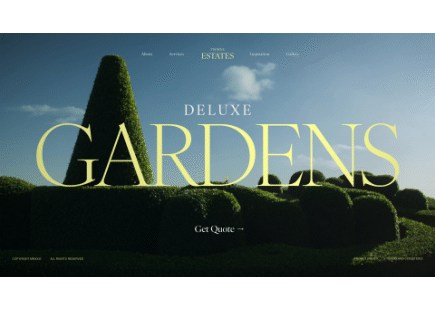 Credits
Squarespace In-House Creative Team
Chief Creative Officer: David Lee
VP, Creative: Ben Hughes
Creative Director: Mathieu Zarbatany
Art Director: Gina Kim
Senior Copywriter: Niamh Grunfeld
EP/Staff Producers: Wes Falik & Rebecca Patrick
Head of Production: Erica Kung
Design Director: Satu Pelkonen
Design Leads: Albert Chang
Senior Designer: Ryan Carrel
Designer: Anni Peters
Staff Photographer: Craig Reynolds
Senior Retouchers: Sara Barr & Derek Kalisher
Production Designer: Alex Tutelian
Head of Business Affairs: Kiersten Bergstrom-Pavlik
Business Affairs Managers: Madeleine Hale & Luke Richard
Brand Operations Manager: Olivia Cohen
External Production
Production Company: MJZ
Director: Juan Cabral
President/Executive Producer: David Zander
Executive Producer: Noah Goldsmith
Producer: Nicolas Abelovich
Director of Photography: Alwin Kuchler
Production Designer: Shane Valentino
Music & Sound Design: Q Department
Editorial Company: Final Cut
Managing Director: Justin Brukman
Executive Producer: Sarah Roebuck
Head of Production: Penny Ensley
Senior Producer: Jamie Nagler
Editor: Dan Sherwen
NYC Assistant Editor: Hannah Wederquist-Keller
VFX, Color, & Finishing: Parliament
VFX Supervisor: Paul O'Shea
Creative Leads: Miles Essmiller, Paul O'Shea, Phillip Ineno, Stefan Smith, Tony Pettiti
Creative Team: Ashley Thomas, Cynthia Lee, Dan Adams, Dylan Brown, Franz Kohl, Gavin Camp, James Cudahy, Jared Pollack, Jeff Langlois, Kathleen Kirkman, Myong Choi, Miles Essmiller
Production: Drew Beck, Lexi Stearn, Will Jellicorse
Audio Post: Heard City
Managing Partner: Gloria Pitagorsky
Sound Designer & Mixer: Evan Mangiamele
HOP: Jackie James
EP: Liana Rosenberg
Senior Producer: B Muñoz
Producer: Nick Duvarney
Assistant Producer: Dylan Stetson
Assistant Mixers: Virginia Wright, Zoltan Monori, Chenoa Tarin, Oddy Litlabo
Colour: Rare Medium
Colourist: Mikey Rossiter
Colour Assist: Nicholas Hiltner
EP/Managing Partner: Heath Raymond
*Survey on 2,275 participants aged 18+, April 2022
If you enjoyed this article, you can subscribe for free to our weekly email alert and receive a regular curation of the best creative campaigns by creatives themselves.