TENA's new #Ageless campaign by AMV BBDO talks sex to challenge perceptions of ageing and incontinence

BOAST is a place where you can find out about recent creative campaigns.
It is a space where agencies can tell us about the new work they are proud of; blowing their own trumpet, so to speak.
Here's the latest from the creative world as we know it.
A campaign by AMV BBDO
TENA has launched a new campaign, "#Ageless", as part of its "I will be me" platform which aims to create a healthier and more open conversation about the issue of incontinence and female self image.
Through the lens of sex and intimacy, "#Ageless", which is created by AMV BBDO, aims to start a conversation about the positive realities of ageing for women and challenge perceptions around incontinence and the impact it has on women's lives.

The women in the film were cast because of their authenticity and openness about how it looks and feels to be 55+
The 60-second ad is shot by Yorgos Lanthimos, director of multi award-winning film 'The Favourite'. The ad features women over the age of 55 discussing their attitudes to sex and their own bodies. The script was developed with the women who star in it and is in their own words and reflective of real-life experiences.
The set was also created to reflect their lives, featuring props from their own homes. Watercolour text and portraits by artist Stina Persson are featured in the wider campaign and express how bodies change in an empowering and intimate way.
The ad aired on Monday, 9th March at 9pm in an advertising premiere on Channel 4. The campaign launch was facilitated by media agency Zenith and partnerships with Channel 4 and the Guardian - a first for the brand. Throughout this partnership, incontinence is faced head-on and with a frank, honest, no-nonsense tone that Channel 4 and Guardian are renowned for.
Older women are still not fairly represented in the media, according to TENA's survey, and those that are represented are not relatable.
The campaign is simultaneously being launched across the UK, France and Germany, supported by above the line activity in TV and cinema, as well as podcasts and activations with French weekly women's magazine Femme Actuelle.
TENA has also partnered with Femtech brand Je Joue to send influencers an intimate device which improves pelvic floor strength as well as bringing pleasure, to demonstrate that wellness doesn't have to have an age limit. This device is part of 200 #Ageless packs delivered to influencers across the UK, France and Germany, also featuring Hanx lubricant, kegel exercise instructions and TENA Silhouette underwear. The campaign is supported by an extensive spokesperson and influencer program, as TENA look to drive a conversation about ageing and incontinence.
The campaign is underpinned by TENA's exclusive new research examining women's attitudes towards incontinence and intimacy in later life. The findings revealed that whilst nearly half (44%) of women under 35 think that bladder leakage will negatively affect their sex lives, only 10 per cent of women over 50 say that it has.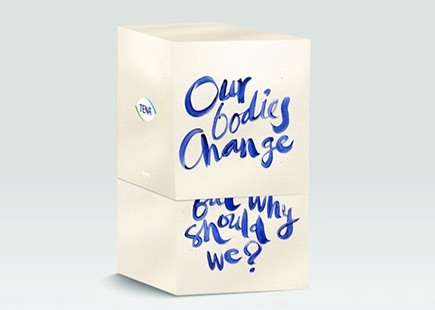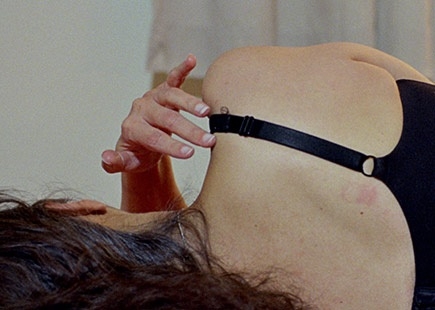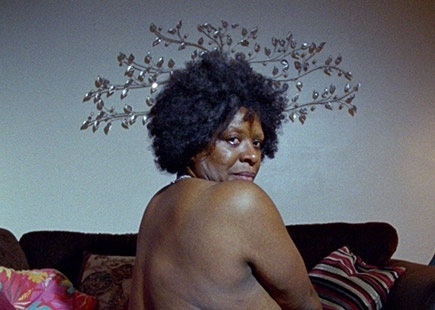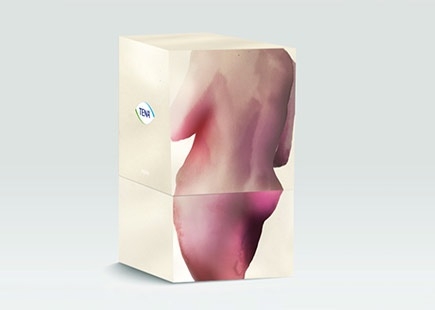 Lisa Myers, Marketing Manager, TENA, says: "At TENA we are on a mission to challenge the current perception that incontinence is something to be embarrassed about. The research findings clearly demonstrate that there is a huge disparity between younger and older women when it comes to understanding the realities of incontinence and its impact on sex and intimacy in later life. We created this film to celebrate older women and tackle the taboo around ageing and intimacy, collaborating with Yorgos to ensure the women featured felt empowered and that their perspectives and stories were accurately told."
Sarah Douglas, CEO, AMV BBDO, says: "With the new #Ageless campaign for TENA, we are challenging society's damaging perceptions around incontinence for women and celebrating all that women are. The Essity/AMV BBDO partnership has always been about breaking taboos and using creativity for a greater good and to inspire living well."
Bruce McGowan, Head of Content Partnerships, Zenith, says: "Breaking taboos runs deep within The Guardian and Channel 4's DNA. There were no better partners for TENA when it came to this bold and brave campaign. Combining broadcast and press was essential to support this campaign, which aims to tear down the societal stigma surrounding incontinence, get people talking and empower all women."
Zenith worked in partnership with Channel 4 and The Guardian to help TENA challenge the stigma attached to female incontinence.
The Guardian partnership brings together a number of influential voices to break down the taboo with a relatable, honest weekly diary entry that will resonate with women of all ages. After the launch of #Ageless on Monday 9th March, Channel 4 will run cinematic, documentary-style ads across VOD and TV. This heart-felt and authentic content will include a few familiar faces and will bring the issue of incontinence to the front of people's minds.
Long and short-form content will also run on social, directing people to the 60 second #Ageless ad.
About the research:
TENA researched the disparities between the perception of ageing, intimacy and incontinence from a young female audience (18-34 years old) and the real stories of women with incontinence over the age of 50.
Creative:
AMV BBDO
Media:
Zenith Global
Zenith UK
PR:
Ketchum
If you enjoyed this article, you can subscribe for free to our weekly email alert and receive a regular curation of the best creative campaigns by creatives themselves.