The Best Religion Is Love:: New work from Amnesty International and Havas Group Peru

Currently in Peru it is not possible to marry between the same gender, either a civil or religious marriage. The latter is the one that presents the greatest barriers since Peru is a very conservative country.
Amnesty International together with Havas Peru, and with the aim of supporting the bill to legalize equal marriage, created the campaign "The best religion is love", to communicate that love (represented by the colours of pride) was, is and will be in the place where sometimes doors are closed.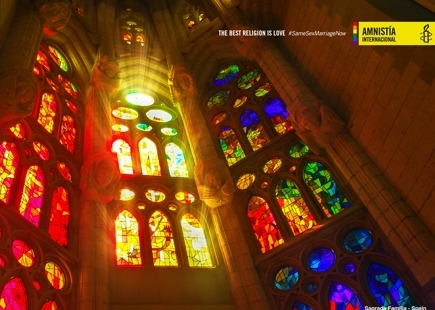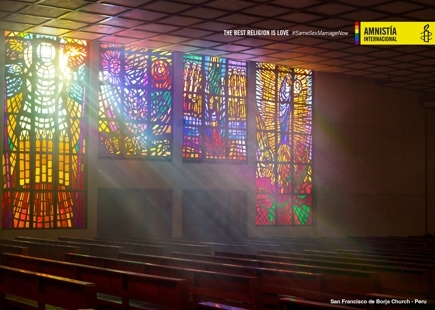 The graphic campaign shows striking images of various temples and churches crossed by the colours of pride, which are naturally formed by the effect of light entering through their characteristic stained-glass windows.
"We find a paradox and a contradiction in this institution, which on the one hand proclaims love as a fundamental axis, but on the other hand presents rejection and judgment when love does not correspond to their way of thinking. Is love allowed only for some? We believe that love always finds a way to show itself, to break barriers and this time it did it too, as it always did", commented Mauricio Fernandez Maldonado, chief creative officer of Havas Group Peru.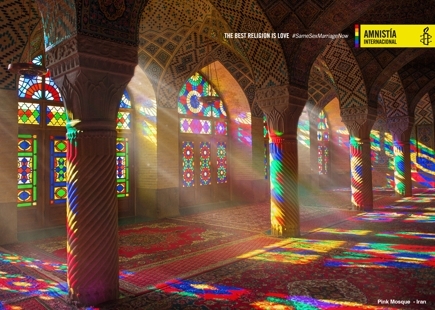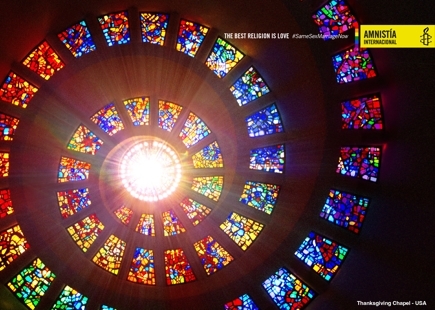 The colours of pride were, are and will be present in every temple and church every time it is illuminated, as if it were a message that comes from heaven and seeks to remember that we are all equal and deserve to be happy.
The campaign consists of 6 motifs: La Catedral de la Inmaculada Concepción, La Catedral de Inmaculada Concepción and La Parroquia Virgen Milagrosa in Peru. The Sagrada Familia in Spain, The Rose Mosque in Iran and The Thanksgiving Chapel in the USA. In each of them we demonstrate that love is the best religion.
As part of the campaign, Amnesty International and Havas Group Peru generated a conversation among passers-by and visitors to the churches, thus helping the bill, which seeks to legalize equal marriage, to be debated again in Congress.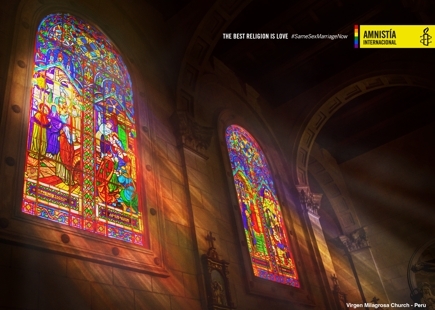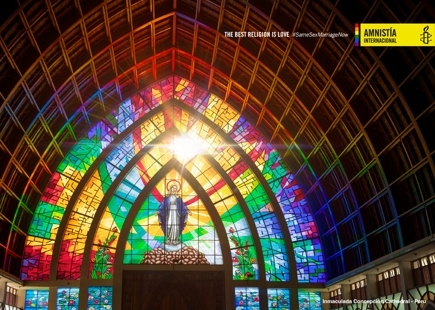 Credits
CCO: Mauricio Fernández Maldonado
Creative Director: Moisés Urrutia
Art Director: Luis Rios
Senior Creative: Juan Carlos Gallardo
Photography: Luis Cisneros / Fabrizzio Hidalgo
If you enjoyed this article, you can subscribe for free to our weekly email alert and receive a regular curation of the best creative campaigns by creatives themselves.