"The Birdman" conservation pioneer stars in Grey London's latest Volvo campaign for Sky Atlantic sponsorship

BOAST is a place where you can find out about recent creative campaigns.
It is a space where agencies can tell us about the new work they are proud of; blowing their own trumpet, so to speak.
Here's the latest from the creative world as we know it.
A campaign by Grey London
Grey London has created a new film for Volvo's 'Defiant Pioneers' series for Sky Atlantic, called 'The Birdman', which celebrates the work of one of the world's leading conservation biologists.
Set in Wales and on the beautiful island of Mauritius, the film confronts the damage humans have done to the planet, and highlights the work of one individual who wants to "make the world a more magical, complex and beautiful place."
Professor Carl Jones MBE – "The Birdman" in the film – has helped to save five bird species from extinction, as well as three reptiles, a fruit bat and several plants. He is best known for his work in conserving the Mauritius kestrel which at one point had just four individuals left in the world.

The film starts by depicting Jones as a young man, marvelling at his beautiful surroundings and the beauty of the kestrel in the open sky.
When you get to know an animal really well, he says, "You can actually enter its world, you start feeling the wind on your skin, it's like seeing the world in technicolour. You become alive."
But that beauty is threatened because climate change is robbing the world of its biodiversity, it's only natural defence against rising carbon levels.
However, Welsh-born Jones holds on to "tremendous hope for the future," and recognises that "only one species can fix it."
In 2016 Jones won the Indianapolis Prize, widely regarded as the Nobel Prize for conservation. He is Chief Scientist of Durrell Wildlife Conservation Trust and founding member of the Mauritian Wildlife Foundation.

The film is the centrepiece of a wider campaign that will run across TV, VOD and social in the UK, and is part of a partnership Volvo Car UK have with Durrell Wildlife Conservation Trust, supporting their projects that work to rewild our world.

Media planning and buying is by Mindshare, with support on social by digital agency Mediablaze.
Durrell works worldwide in its mission to save species from extinction, with a focus on long term restoration of ecosystems; helping to absorb CO2, taking it out of the atmosphere.
The partnership with Durrell and its rewilding projects is another practical step by Volvo Cars to help safeguard and improve our natural world, alongside its aims to reduce the carbon footprint per car by 40% by 2025, for climate neutrality across its manufacturing network by 2025 and to be a climate neutral company by 2040.
This is the seventh episode in Volvo Car UK and Grey London's long established 'Defiant Pioneers' series, which focuses on the people who are pioneering innovations out of a passion for improving lives and benefitting the world around them.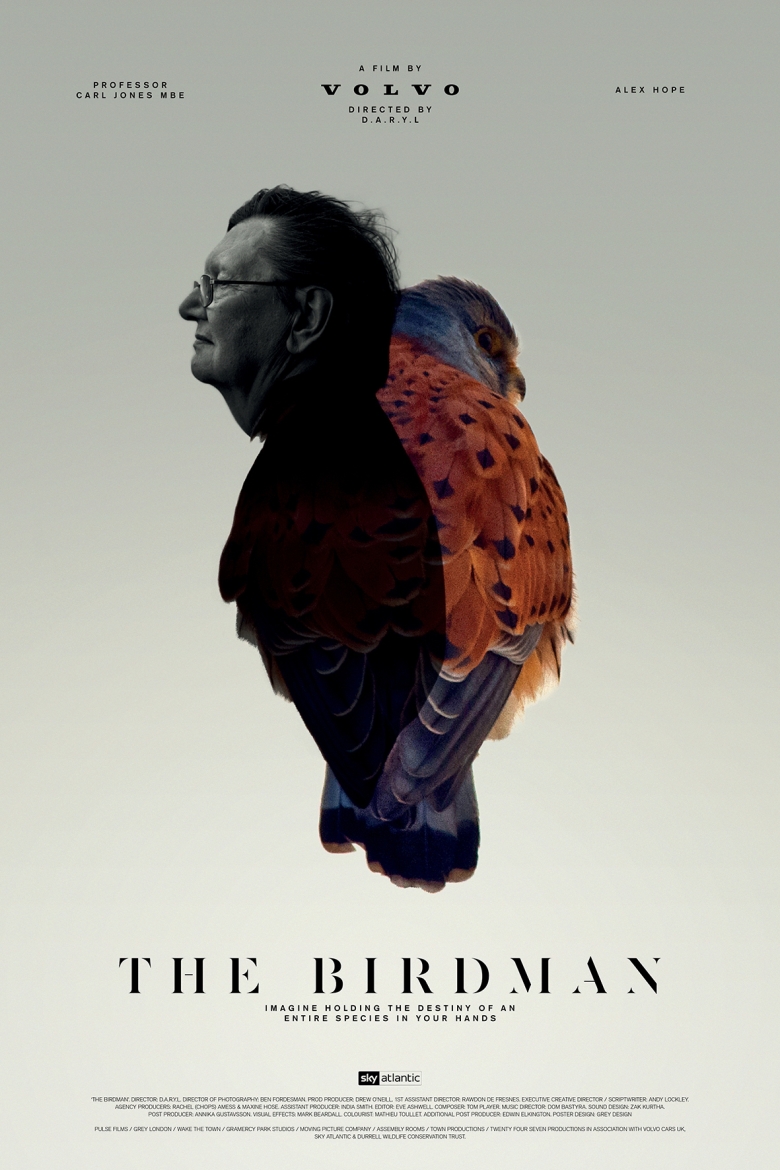 Andy Lockley, Executive Creative Director at Grey London commented, "Much of this story takes place in the past but we had great archive photos, footage and, of course, Carl's first hand account to work with, so the wardrobe, styling and art direction was faithful to reality. Right down to Carl's old paisley cravat and original journals!
He is portrayed as a young biologist by an actor and we also took the viewer back even further to Carl's childhood and depict him growing up in Carmarthenshire. For this we cast Carl's actual 12 year old son. He looks very similar to how his father looked at that age and, for authenticity, those sections of the film were shot in the same valleys where Carl and his son now live."

Georgina Williams, Head of Marketing, Volvo Car UK, said: "Volvo Cars has one of the most ambitious climate strategies of any carmaker, based on tangible, short-term actions. Our latest sponsorship campaign with Sky Atlantic is a powerful depiction of someone who has made it his life's work to protect and conserve our natural environment. It has been a privilege to work with Professor Carl Jones MBE, and Durrell, whose work has inspired us in our mission."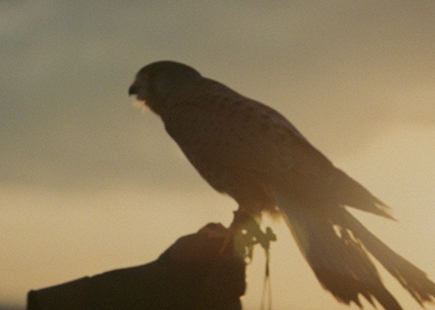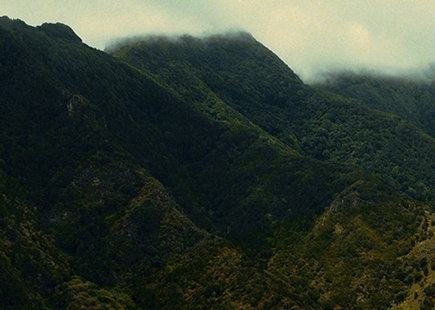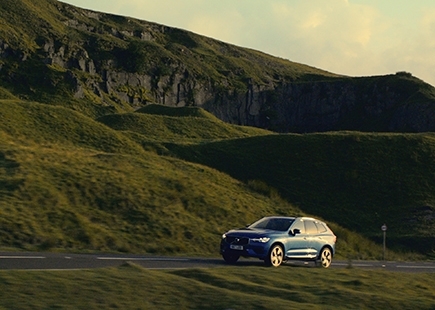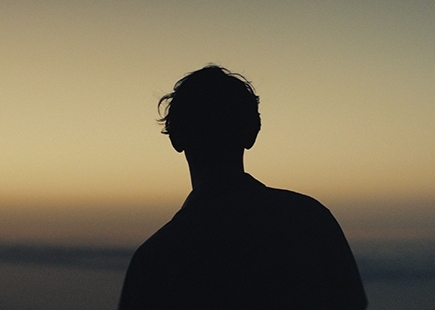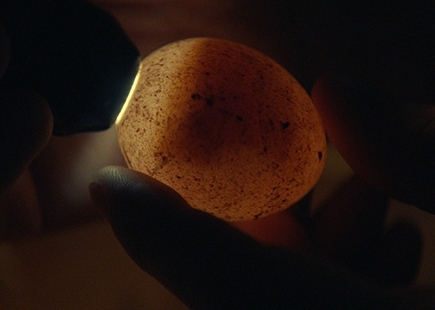 Credits
Creative Agency: Grey London
Chief Creative Officer: Vicki Maguire
Executive Creative Director of Content: Andy Lockley
Copywriter/Art Director: Andy Lockley
Senior Agency Producer: Rachel (Chops) Amess
Additional Producers: Maxine Hose, Talia Shear
Assistant Producer: India Smith
Director: D.A.R.Y.L.
Production Company: Pulse Films
Production Company Producer: Drew O'Neill
DOP: Ben Fordesman
Editor: Eve Ashwell @The Assembly Rooms
Colourist: Matthieu Toullet @MPC
Post Producer: Edwin Elkington
VFX Artist: Mark Beardall @Gramercy Park Studios




Sound engineer: Zak Kurtha @Gramercy Park Studios
Post Producer: Annika Gustavsson @Gramercy Park Studios
Composer: Tom Player
Music Director: Dom Bastyra @Wake The Town
Trailer / Idents Editor: Michele Difrancesco @ Town Productions
Trailer / Idents Senior Producer: Callum Johnston @ Town Productions
Trailer / Idents Producer: Dillion Palmer @ Town Productions
Designer: Hue Tarpey
Chief Client Officer: Jeremy Pyne
Account Director: Isaac Hickinbottom
Account Manager: Sarah Maclean
Strategic Planner: Gilliam Caldwell-Dunn
Client: Georgina Williams, Head of Marketing Volvo Car UK
Terissa Wingfield, Product Marketing Manager Volvo Car UK