This Christmas, Iris isn't sending out cards but using it as an opportunity to confront one of the key contributors to climate change

BOAST is a place where you can find out about recent creative campaigns.
It is a space where agencies can tell us about the new work they are proud of; blowing their own trumpet, so to speak.
Here's the latest from the creative world as we know it.
A Christmas card campaign from Iris
Timber!
December is a joyous time where we blissfully ignore the pressing issues and challenges that lie around the corner. However, studies show that our carbon footprint is 6% higher, as people typically have a more negative impact on the environment than the rest of the year.
With this in mind, Iris has taken a step back this festive season and decided to use their Christmas card as an opportunity to confront one of the key contributors to climate change – deforestation and the affects it has on our air quality.
Instead of using real Christmas trees to decorate the office, Iris is planting them – donating the budget they'd usually allocate to creating cards straight to Trees for Cities – a London based charity committed to improving lives by planting trees and creating greener cities.
And to communicate this message Iris has created 'Timber' - a dating platform full of the dumped trees that are cut down each year. To match with a 'dumped' tree, and plant a new one, all you need to do is swipe across the trees and select the one you like – in return Iris plant a a tree in partnership with Trees for Cities.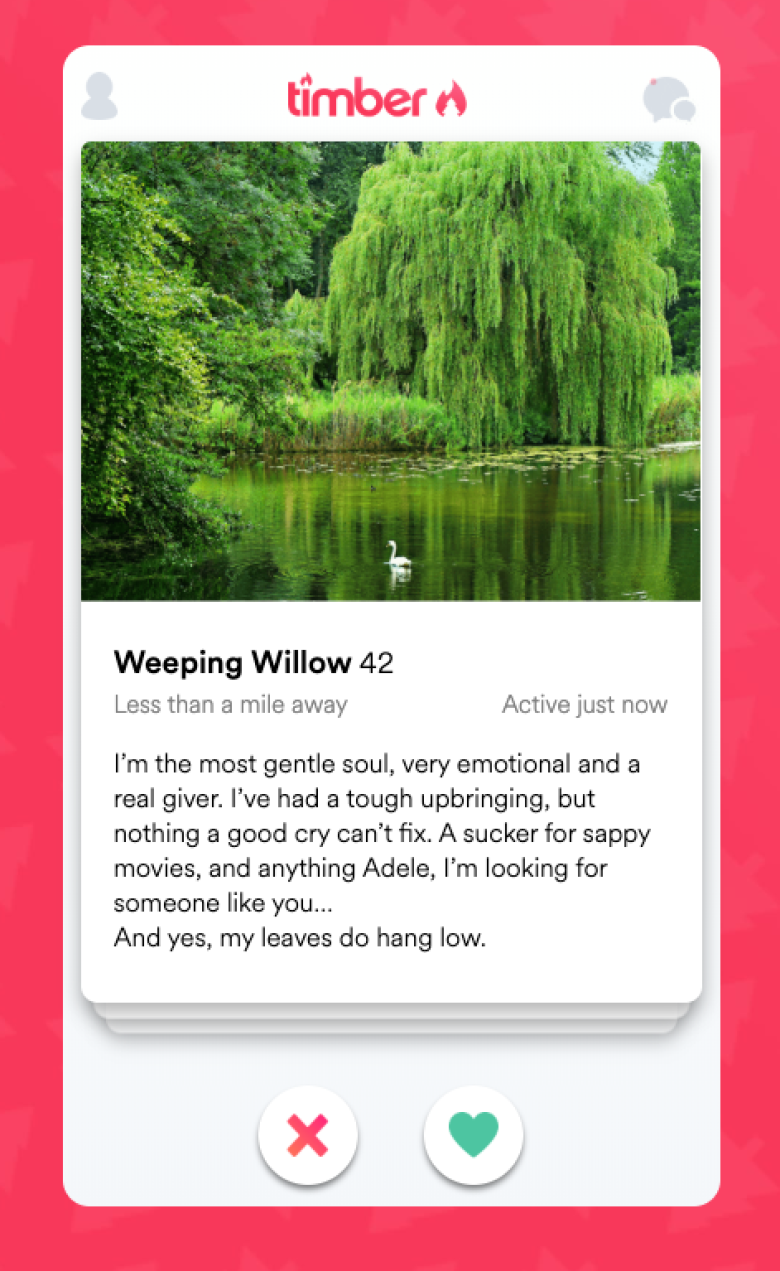 Credits
Creative Director – Grant Hunter
Creative – Sally Leach
Creative – Eve Anthony
Creative – Michelle Collins
Digital Producer – Joshua Winterbottom
Digital Designer – Diego Enterria
Junior Developer - Imogen Barclay
Marketing Manager – Lucy Pull
Marketing Assistant – Jennifer Kikomeko
If you enjoyed this article, you can subscribe for free to our weekly email alert and receive a regular curation of the best creative campaigns by creatives themselves.