VCCP launch "I Have The Power" Campaign for the British Red Cross

A campaign by VCCP
The British Red Cross has launched "I Have the Power", a campaign created by VCCP to raise awareness of the charity's range of humanitarian services and help raise critical funds for those in need of the public's kindness. The lead 30 second spot, featuring real British Red Cross volunteers, gives the viewer a first person account of those in need, enabling audiences to witness first-hand the charity's work.
The British Red Cross is on the frontline of the coronavirus pandemic, supporting those hardest hit, by providing a listening ear on its support line, getting people home from hospital safely and delivering food to people in urgent need.
It's all down to the dedication of volunteers and the generosity of the British Red Cross supporters that ensures that the charity can be there for those who need it.
Kindness, collaboration and art
To further spread the message of kindness, the charity has once again collaborated with UK artists, designers and illustrators to create vibrant and empowering artworks.
These artworks will feature and be sold on various products and are available from the British Red Cross online gift shop. Artists include Craig and Karl (Craig Redman and Karl Maier), Morag Myerscough, Nadina Ali, Katrina Rusell Adams, Annie Nicholson (Fandangoe kid), Molly Bland, Aleesha Anandra, Aigerim, Arginbayeva (Lesidris) Stephanie Unger.
To get the public involved, the British Red Cross will also be running a competition on social media to find a 10th artist to join the collaboration. Open to all ages, people can enter by submitting an "I Have The Power" artwork. The winning entry will be part of the artist series and have their work sold in the British Red Cross online shop to help raise funds for the charity.
Medialab handled media for the campaign, and developed a strategy to showcase the power of the British Red Cross to individuals who are both familiar with and new to the charity, with a multichannel campaign encouraging donation and awareness.
Zoë Abrams, executive director at the British Red Cross said:"We are delighted to be working with artists across the UK to help spread the important message that everyone has the power to help someone in crisis. The British Red Cross has supported people for over 150 years and today as our nation faces a challenging winter, we want these inspirational artworks to encourage people to take action and join our kindness movement. Remember that you can help us support those who need it, when they need it, however they need it. Because you have kindness and you have power."
Shirin Majid, deputy executive creative director at VCCP Kin, added: "'I have the power' is all about helping the UK public realise that they have the immediate power to make great things happen through their kindness and donations. This film is intended to showcase the breadth of services provided by the British Red Cross on an intimate and personal level, helping the supporter more closely identify with those in need of help."
Alex Kirk, managing director of Medialab, said: "There was an incredible response to the 'Kindness Will Keep Us Together' campaign earlier in the year, and this campaign builds on that important message, by inspiring the public and showing how they have the power to support those in need during these difficult times".
"I Have the Power" follows the "Kindness Will Keep Us Together" campaign that launched during the first UK lockdown, which saw an estimated 43 million acts of kindness in the UK.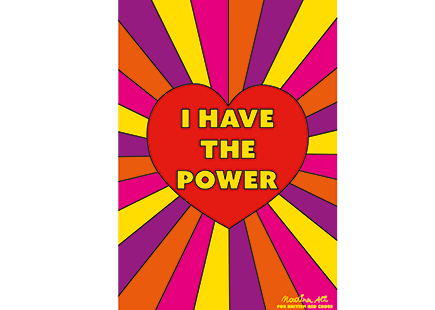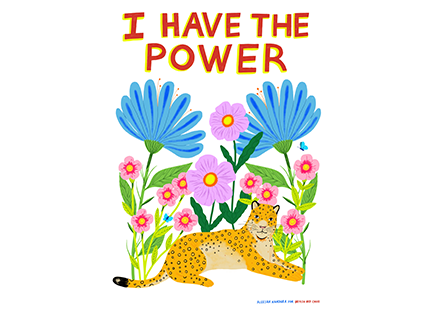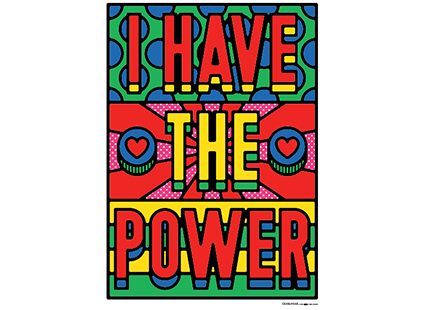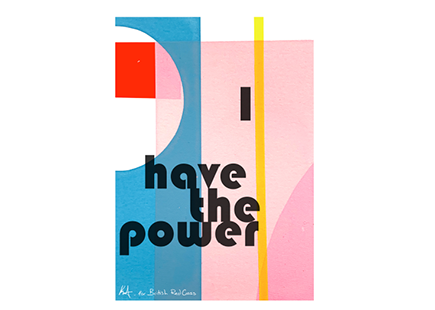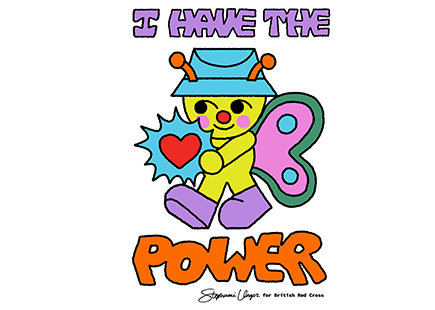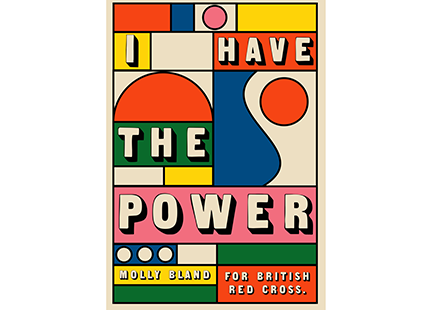 Credits
Project title: The British Red Cross "I Have The Power" campaign
Agency: VCCP
Client name & title: Gemma Hamilton, Head of Brand & Strategic Marketing
Creative Director: Shirin Majid
Creatives: Chris Meaton & Cristina Vant
Head of Planning: Dana Stevens
Senior Strategist: Tiffany Mondesir
Head of Account Management: Ben Boyles
Account Director: Anna Skinner/ Tom Carr
Account Manager: Alexandra Burchett
Director: Michelle Coomber
Senior Producer: Tim Tyrell
Production Manager: Lisa Apsey, Mark Pluck
Media agency: Medialab
Artists: Morag Myerscough, Aleesha Nandhra, Nadina Ali, Molly Bland, Aigerim Arginbayeva AKA Lesidris, Katrina Russell-Adams, Craig and Karl, Annie Nicholson and Stephanie Unger
If you enjoyed this article, you can subscribe for free to our weekly email alert and receive a regular curation of the best creative campaigns by creatives themselves.