Vodafone teams up with model David Gandy on a shoot where the kids call the shots

World-famous supermodel David Gandy stars in a new campaign to unveil Neo, the smart kids watch, a new collaboration between Vodafone and Disney.
For the campaign, Gandy - who has worked with some of the biggest names and brands in the world - was tasked with bringing to life how Neo empowers children to enjoy greater levels of independence, while making sure parents and guardians stay connected with them.

Gandy's role in the campaign includes a 'behind the scenes' video in which the model is 'directed' by eight-year-old photographer, 'Lil' J-Peg', accompanied by an all-children production crew.
one green bean, London, was responsible for developing the campaign, including creating the three min hero film, social cut down edits and campaign photography. The film was produced by MindsEye and directed by Benjamin Green.
Launching across Europe, the smart kids watch was unveiled in December through a brand-first digital product launch event and will be supported through by a multi-million Euro smart tech campaign spend across markets this year.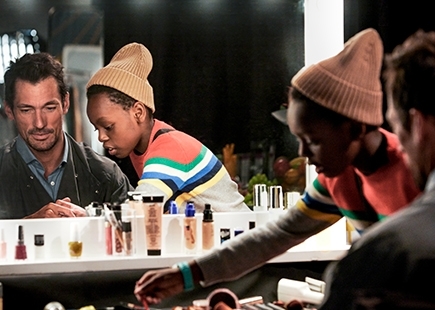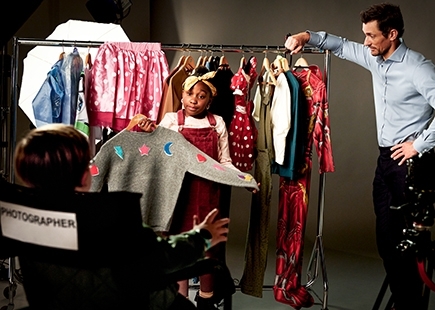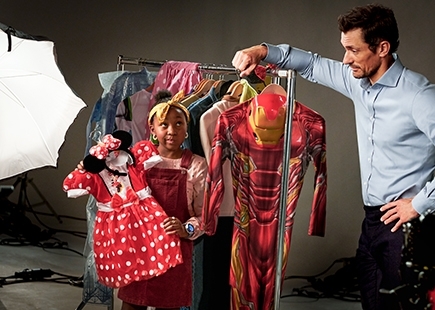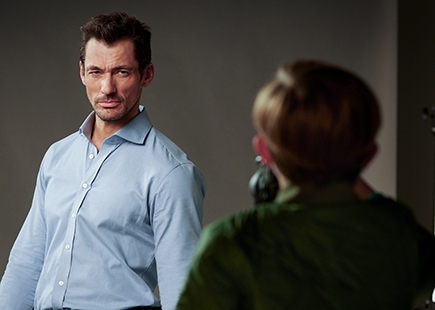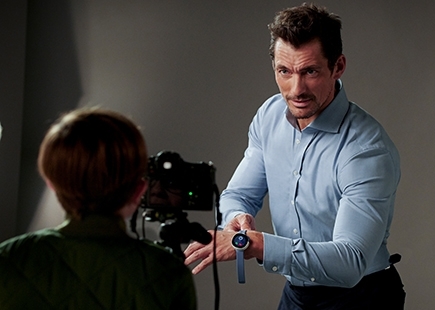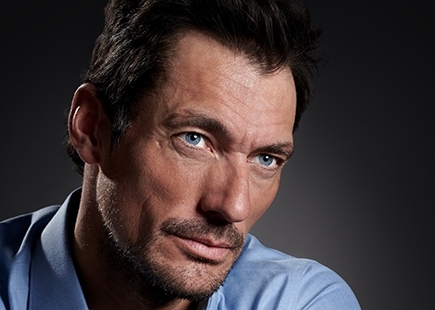 Pamela Brown, chief marketing officer, Vodafone Smart Tech comments: "Our aim was to create a fun, light-hearted campaign that will empower kids to enjoy the independence that Neo can provide on every step of their adventure. We were delighted to work with David and our cast of children to show the world what Neo can do, helping us create a one-of-kind campaign that none of us will forget!
"Listening to parents and guardians, we know they care deeply about giving their children the freedom to explore the world around them. Neo, our first-ever smart kids watch in the Designed & Connected by Vodafone range, brings your child new, fun and exciting ways to grow and be independent whilst also staying in touch with loved ones. This combination of leading design and technology, together with the world's best loved characters from Disney, has created an incredible product that both parents and kids will love."
David Gandy comments on his involvement in the campaign: "My daughter is growing up so quickly and as she gets older, I know she'll want to explore the world around her. As technology is rapidly advancing, this of course means it will become part of her life and I want to empower her to do so safely whilst still staying connected with her. It's therefore great to know I can look after her and also be a part of her journey. Neo is the perfect first step on a child's tech journey, allowing both parents and kids to have fun together whilst giving your little one independence and peace of mind to parents.''
"The photoshoot was a great example of how much fun kids can have when they're empowered to unlock their creativity – it's certainly a job I'll never forget!"

Credits
Client: Pamela Brown, Chief Marketing Officer, Vodafone Smart Tech
Client: Serina Saroian, Head of Product Marketing, Vodafone Smart Tech
Creative Director (client): Neill Furnston, Creative Director, Vodafone Smart Tech
Creative Director (agency): Kat Thomas, Executive Creative Director and founder, one green bean
Creative Director (agency): Daniel Roberts, Creative Director, one green bean
Business Director: Tom Armstrong, one green bean
Account Director: Lexi Winsley, one green bean
Agency Producer: Michelle Grainger
Film Production: MindsEye
Director: Benjamin Green
Producer: Jonny Knight
Executive Producer: Charlie Phillips
Photographer: Simon Derviller
Cinematographer: Cliff Evans
Art Director: Lucy Fewell
Stylist: Jemelia Whitaker
Editor: Phil Hignett @ MSE
Post Production: Coffee&TV
Colourist: Simona @ Coffee&TV
Sound: James Lyme @ No. 8
Composer: Toby Knowles

If you enjoyed this article, you can subscribe for free to our weekly email alert and receive a regular curation of the best creative campaigns by creatives themselves.