What McVities can teach heritage brands about staying relevant in a modern world

Dunking her digestive, HUNTER PR's Daisy Pack pondered: what can heritage brands learn from this biscuit brilliance to engage today's audiences?
Remember the Lionesses reaching the World Cup semi-finals? NASA's Perseverance Mars landing? The launch of Threads? Forget these recent historic moments - do you remember where you were when McVities dropped its NEW (old) White Chocolate Digestives?!
Such was the excitement at this (re)-launch, most likely you can. The clever folks at McVities knew exactly how to make this 130+ year old brand appeal to younger audiences.
From millennials' memories of the discontinued line to Gen Zs eager to experience the biscuity-goodness for the first time, McVities wrapped nostalgia and FOMO into one packet of white chocolate marketing genius.
Turning a tested tactic topsy turvy, those brave biscuit beauties then told us there'd be no limited-edition business, the biccies are here to stay! Cue stampedes to Sainsbury's. Dunking my digestive, I pondered: what can heritage brands learn from this biscuit brilliance to engage today's audiences?

Here are five ways to impact current culture and make modern history with a historic brand:
Place brands at the centre of culture
Buddying up, borrowing cool and creds from a like-minded brand is a sure way to get on the radar of youth audiences. Influential millennials and Gen Zs can't get enough of off-beat collabs – the weirder the better. For the second year running, Anya Hindmarch's Ice Cream Project (featuring another star turn from our dear digestives), has seen young Londoners lap up surprising scoops from established brands like Branston Pickle and Birds-Eye Peas.

Don't be afraid to capture culture with colour. Barbie buzz is peaking as 'pink-core' blushes through our homes, makeup bags and clothing – so HUNTER helped Le Creuset launch a refreshingly modern shell pink colourway to get on our TikTok feeds.
Spark conversation with counterculture. Pushing 75 years old, ASICS turned youthful heads by becoming the first sports brand to ask athletes to stop exercising, illustrating the impact of physical inactivity on mental health and wellbeing.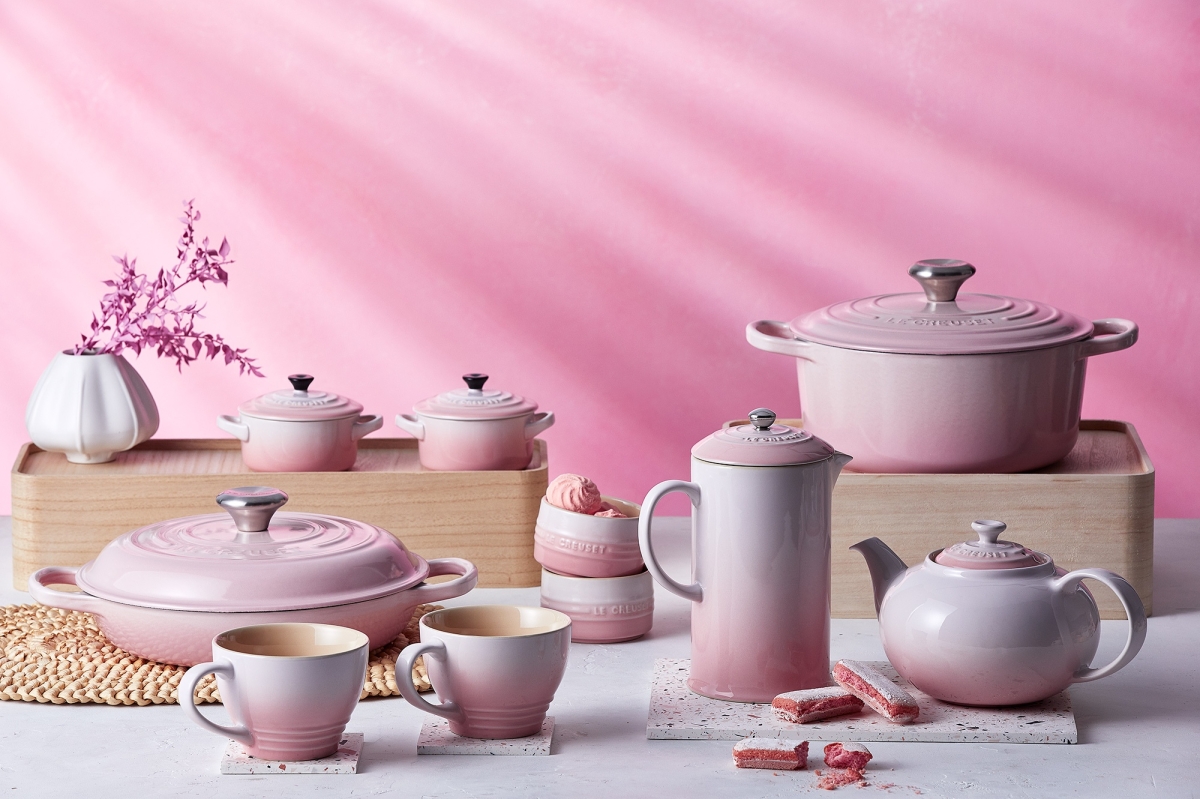 Secure endorsement from the right influencers
At its heart, PR is third party endorsement, and affiliating with influencers will engage younger audiences. While there's a delicate balance between past and future for heritage brands, don't be afraid to open the doors to innovation. Names who co-create with brands feel invested and that passion shines through, building follower excitement and leading to action.

Or you could make like M&S and piggyback pop culture, aligning to famous faces without the price tag. Adding a (Kar)dash(ian) of glamour to an ordinary salad box, M&S marketeers reframed its leafy lunches as 'Shake-a-Salad' in homage to Kim and Kourtney's salad-shaking skills, causing tremors on TikTok.
Drive advocacy through lightening reflexes
Social listening, nimble engagement and content development are essential for heritage brands looking to win followers on social media.
HUNTER launched TABASCO® Brand on TikTok, in the middle of a quirky content series it spotted unfolding as an everyday consumer documented her challenge to refill a mini-TABASCO® sauce bottle, generating fans (and even competitor attention). Combining product seeding, community management, experiential, PR, and a willingness to take a risk, the brand created a social moment this consumer – and the world watching – wouldn't forget, becoming the most followed hot sauce globally on TikTok at the time, within a month of launching.
Create immersive experiences
Pop-ups are popping up again as brands immerse their audiences in experiences to create lasting connections. Reviving a long-held association, the 'Walkers Sandwich Shop' appeared during British Sandwich Week to chew over a crunchy debate - #Crispin or #Crispout.
Conversation-sparking conundrums like this one cleverly help brands get on the radar and resonate through rivalry.

Look to the future
Today's young consumers don't want to buy stuff for the sake of it. They are interested in a brand's backstory and how it contributes to society.
But sticking to values is paramount. Bud Light famously caused damage by caving in the face of backlash. Brands styling themselves as activists first and consumer goods second, like Ben & Jerry's, have held firm, understanding the job isn't to say what's popular but to make popular what needs to be said.

Breaking through the clutter to earn attention is more challenging than ever before.
To engage with Gen Zs and millennials, heritage brands shouldn't change the conversation but become part of it. This is why reviving an old favourite can give it a new lease of life. Make modern history and enjoy dunking those white chocolate digestives for generations to come.
If you enjoyed this article, you can subscribe for free to our weekly email alert and receive a regular curation of the best creative campaigns by creatives themselves.