Youth of Tomorrow: The&Partnership's creative duo share their hopes for a more non-traditional industry

Meet Armna Khan and Eszter Boldov, new creative recruits at The&Partnership.
Creative Moment editor Lucy Smith spoke to them both to find out why they wanted to work in the creative industry, how they got to where they are now and where they believe their contributions will take creativity in future.
Creative Moment: Why did you decide to work in the creative industry, and how did you get to where you are today?
Armna Khan/Eszter Boldov: We're both problem-solvers at heart and found our way to advertising because we saw work that solved real world problems through ads.
It gave us purpose to see that advertising can be a medium to reach millions, with beautiful artwork and inspiring messages that trigger change in the world.

We graduated in 2020 from London College of Communication and had to move back to our respective countries because of Covid. It then took us two years of remote working, online book crits, placements and intense visa conversations to finally land permanent jobs as creatives at The&Partnership.
We now feel like we've found a place where we, and our skills, are valued and can't wait for what's to come.

CM: As a team, which briefs do you get excited about?
AK/EB: We love briefs that have a clear problem at the centre and give us an opportunity to turn our disappointment in the world into a creative activity.
When a client comes to us with a problem that seems almost too big to solve (like the climate crisis or cost of living) we get incredibly excited—it gives us a sense of purpose like nothing else. It also means, in most cases, we'll be able to contribute to the solution and make work that's more than traditional advertising.
We also love coming up with proactive ideas as well when there isn't always a problem solving brief circling around the agency.
We get excited by using media space in unusual forms and briefs that allow us to be a bit more unconventional; hijacking stuff and infiltrating conversations happening in culture is always one of our main objectives.
CM: What is the piece of work/campaign you are most proud of creating?
AK/EB: It was a challenging brief that we're proud to have cracked, and it was for British Gas.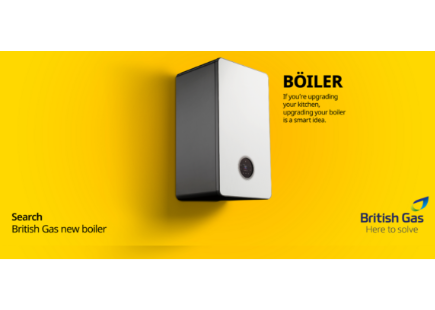 The brief was to sell boilers during the summer. The strategy we worked with was to put boilers in the home improvement space and urge people to upgrade their boilers when they are renovating their kitchens.
We came up with the idea to spoof the visual language of popular home improvement brands and sell boilers through out-of-home ads outside store locations.
CM: What is your most admired/respected creative campaign produced by someone else?
AK/EB: We loved these two campaigns and the impact they had on the world.
They are also non-traditional ideas that no one would see as 'ads' if a brand wasn't backing them. But they were done by agency creatives to solve big problems.
The first is the 'Bridal Uniform' done by BBDO Pakistan which helped change the law on child marriage in the country.

The second is The Lost Class. It's an irreverent, brave and honest depiction of the problem of gun violence in the US, and it sets an example that we'd love to follow one day.
AK: Pakistan, my home country has always been a source of inspiration.
It's a country riddled with problems which means the creativity that comes out of there is almost always purpose-led. It's also always produced under strict constraints of religion, politics and clients. This means that creatives have a tougher job of managing everything and still trying to create impact. It's fascinating to see that tightrope being walked and danced on when done well.

EB: I am inspired by political activations.
My home country, Hungary, is a place of political turmoil and a corrupt dictatorship. Fighting against this regime, parties of the opposition and NGOs use humour and creativity to communicate messages that move crowds.
The Hungarian Two-tailed Dog Party (a joke political party in Hungary) has had one of their MPs take part in a TV interview dressed as a chicken, protesting censorship and propaganda of the national TV network.
They also triggered a movement to paint damaged roads in the colours of the LGBTQIA+ community, turning the censorship of the government towards themselves as by removing these outrageous rainbows they were forced to fix the roads.
So inspiring.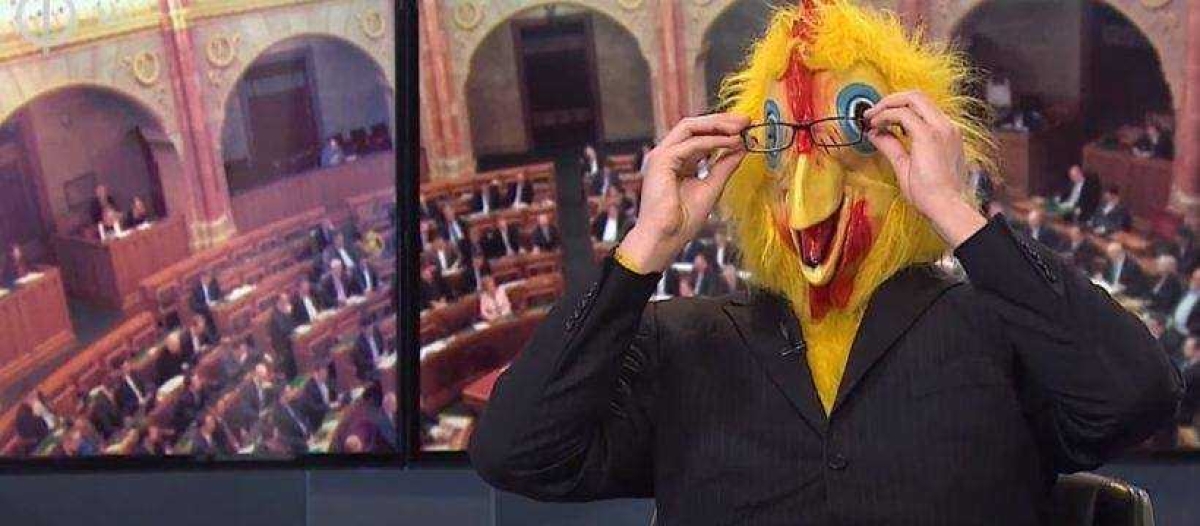 CM: The future of creativity: what does it look like to you?
AK/EB: Creativity for us is about expansion.
Expanding into non-traditional ideas and media spaces, and out into the world for inspiration and talent.
In future, we see work being created to look less like traditional ads and live more in the space of activations and non-traditional thinking.
And we'd hope the people that get to create this work are recruited from a global and diverse workforce.

If you enjoyed this article, you can subscribe for free to our weekly email alert and receive a regular curation of the best creative campaigns by creatives themselves.