'A Sense of Grief': Sue Ryder, the bereavement charity, creates exhibition to show how the five senses can spark grief

Sue Ryder, the national bereavement charity, has launched 'A Sense of Grief', a new campaign which highlights the profound impact our senses have on the grieving process.
The campaign has launched through a unique pop-up exhibition, open to the public from 19th – 20th October at The Corn Exchange in Leeds. The campaign encourages a deeper understanding of how touch, sight, sound, smell and taste can trigger emotions around someone's grief. The exhibition will explore these five senses, guiding people through sensory objects and experiences that evoke a range of feelings associated with grief, shared by Sue Ryder's celebrity ambassadors and people the charity has supported.

The campaign comes as Sue Ryder releases new research which reveals a staggering 91% of people agree that sensory triggers remind them of someone they have grieved or are grieving.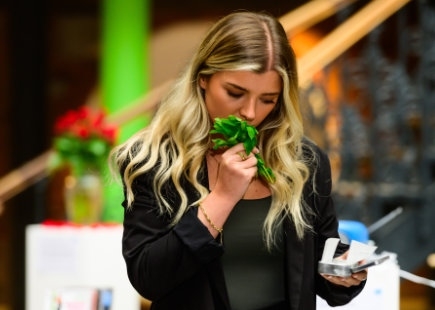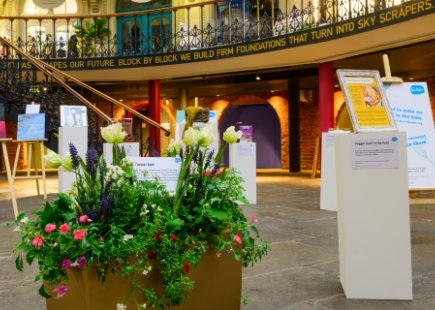 The exhibition, set up like a gallery with information labels, will feature a multitude of items, that contributors said evoked the strongest memories or emotions about someone who has died.
From stands displaying favourite perfumes, hand creams, as well as deeply personal reminders of loved ones, such as the smell of plaster, paintings and poems. These have all been shared by Sue Ryder's celebrity supporters and people who have benefitted from Sue Ryder's palliative and bereavement services.
The exhibition is designed to be tactile, with visitors encouraged to interact with the items, such as playing music, or smelling fragrances and touching fabrics.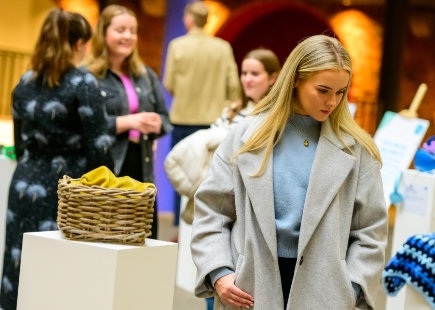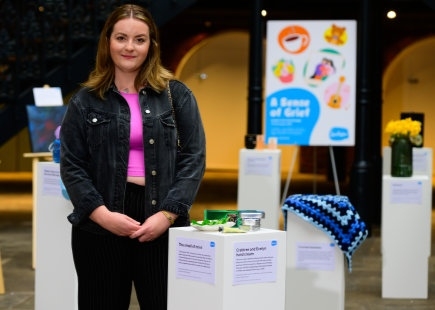 Sue Ryder's research also reveals that sensory triggers of grief occur frequently, with most people saying they experience moments like this multiple times per week, and for 1 in 5 people, every single day.
These moments can conjure up a range of emotions, from reflection (40%) and a sense of connection (27%) to a wave of grief (54%) and sadness (61%). For some, these moments are so powerful that they stop people in their tracks (29%) and distract them from whatever they are doing (28%).
Despite the challenges, support can make a difference. Over 2 in 5 (44%) respondents said a hug from a friend can be helpful when sensory triggers evoke feelings of grief and 15% said kindness from a stranger would be helpful for them during these moments.
Luke Sollitt, whose father, James, was cared for at Sue Ryder's Wheatfield Hospice said: "If at least one person can take some calm away with them and know they are not alone in their grief and the never-ending journey of missing a loved one, it's a start. Grief never truly ends, despite many people think that "times a healer." Grief never heals, we just battle to cope with the loss of a loved one.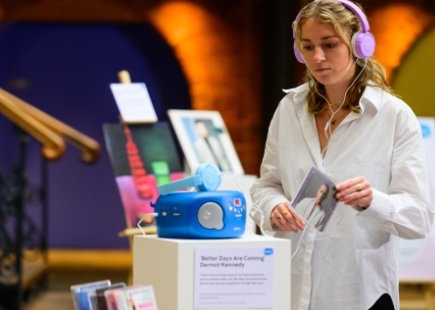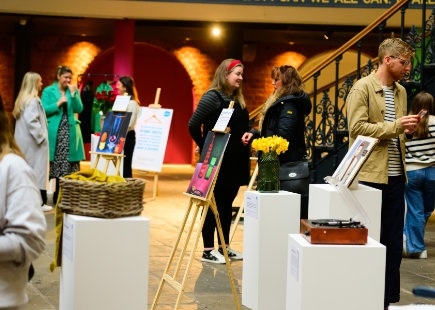 If you enjoyed this article, you can subscribe for free to our weekly email alert and receive a regular curation of the best creative campaigns by creatives themselves.