Adidas helps Ajax achieve icon status yet again with Bob Marley inspired kit

The Background
There aren't many football clubs as iconic as Ajax.
Total football, European glory, Johan Cruyff, Marco Van Basten, a hugely successful academy and an iconic kit. All of this combines to ensure Amsterdam's only top tier football club goes far beyond its Eredivisie standing.

Despite its rich history and heritage, the club lacked a real anthem—until one night in Cardiff.
After a pre-season game in 2008, the Ajax fans were kept in the stadium whilst home fans dispersed, leaving the stadium announcer with the task of keeping them entertained. First up on his playlist was the Bob Marley's classic, Three Little Birds.
The Ajax fans erupted into song and the rest is history.
The tune has been the club's anthem ever since and has been sung at every game, carrying them all the way to the Champions League semi-final in 2019. Aptly, Bob Marley was a big football fan himself, claiming it to be almost on par with music for him:
"I love music before I love football. If I love football first it maybe can be dangerous. I love music and then football after. Playing football and singing is dangerous because the football gets very violent. I sing about peace, love and all of that stuff, and something might happen y'know. If a man tackle you hard it bring feelings of war."

The Big Idea
Adidas has created one of the finest shirts of the 21/22 season for Ajax, inspired by the story of Three Little Birds and its association with the club.
As a nod to the adopted club anthem, the kit design features red, yellow and green details with three birds on the neck atop of Amsterdam's Andreas crosses.

But, a kit launch is about far more than the jersey itself; it's a chance for Adidas to flex its creative might.

The Review
First up, the kit itself.
Well, it's a beauty, no debating this one.
Expect to see it retailing at several times its RRP in a couple of years at a classic football shirt shop near you. Commercially, the kit's been a huge success, selling at least four times the amount of any other Ajax shirt - quite a feat when you think about the iconic kits the club's worn in the past.

Adidas' promotional materials also live up to the kit its selling. Football campaigns can go one of two ways; they can make you proud of your club, or make your club the laughing stock of football Twitter for the week – this is firmly in the former category.
The 90 second video kicks off with the fan chant before capturing a suitably chilled party with references to the song, Marley and Rastafarian culture throughout.
Said to have been created in unison with the family of Bob Marley, the video shows an appreciation and respect for the culture that inspired the musician and this kit.
Adidas, like Nike, has become expert in understanding cultures its both engaging with and referencing in its products and creative content. It's smart, it's relatable, and leaves you without any doubt that the team at Adidas did actually consult with the Marley family on this project.
Interestingly, the launch campaign also included a series of photographs and interviews with some of London's Caribbean community created alongside VERSUS, demonstrating the appeal of Ajax beyond the Netherlands.

We talk a lot about engaging subcultures - or just culture generally - in advertising and communications, and football is a melting pot of hundreds of them.
This is a great example of that.
A brand could never just target 'football fans'. It has to pick a side, whether that's a club, or an appreciation of kits, or in this case how people from a particular background engage with the game.
Football differs country to country, city to city, borough to borough. Adidas clearly understands this.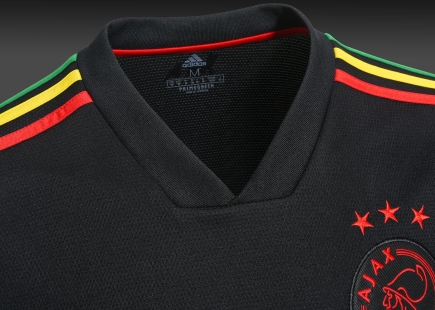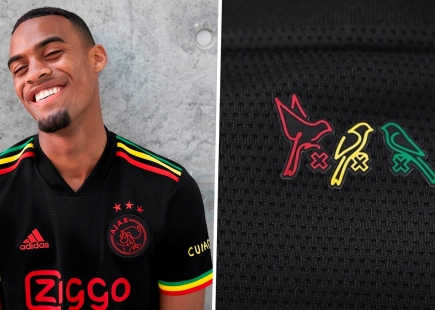 More than kits
Third kits like this Ajax effort have really pushed the creativity in football kit design in recent years.

It's a real golden age for jerseys if you're lucky enough to support a club the manufacturers deem worthy of a dose of creativity.
Some of the top efforts this season have to go to Chelsea, Arsenal (finally, something they're scoring at), Liverpool, Man Utd and Venezia FC home and away.
That final one is worth a special mention. Venezia FC is doing all it can to become the neutral fan's favourite. One glance at its Instagram and you'll likely fall in love with the Serie A side (in 20th position at the time of writing). Their Instagram aesthetic captures what you might describe as the Mundial impact on football: an appreciation of football, fashion and culture, focusing on football clubs being far more than what happens on the pitch.
And I'm here for it. I've found my Serie A team at long last.
As a final note, Ajax will only be wearing its Three Little Birds kit within its European ventures. Looking at the Champions League draw this means it should be making an appearance against Besiktas in November.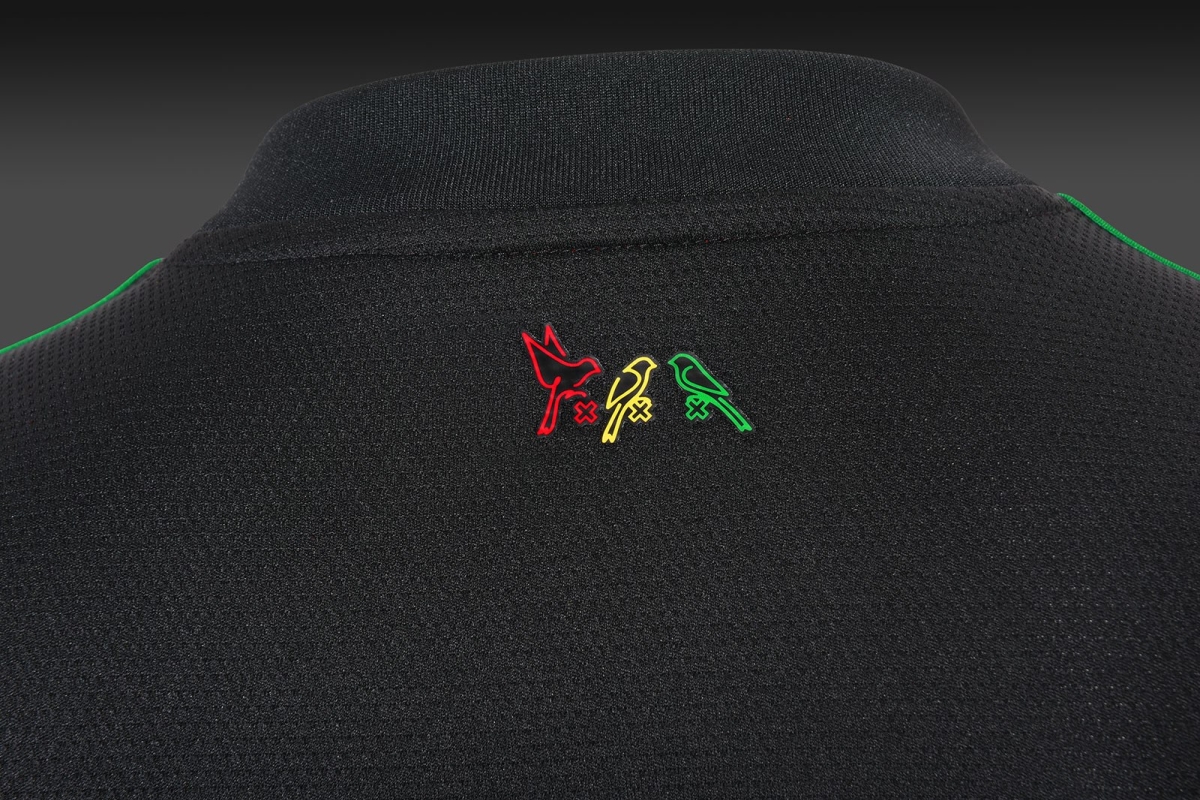 If you enjoyed this article, you can subscribe for free to our weekly email alert and receive a regular curation of the best creative campaigns by creatives themselves.