American Express launches new UK Platinum campaign by Dentsu Creative London

American Express has launched a new campaign for the UK market that shows how its Platinum Cardmembers feel empowered to break through any limitations to enjoyment by using their card to unlock rich rewards and experiences.
Running in the UK across BVoD, cinema, online, social and digital out of home, the campaign showcases people smashing through limiting perceptions to a more joyfilled view, across a range of amazing settings.
Whether it's kite surfers crashing through the word 'don't', people setting fire to the word 'won't' in a hibachi restaurant or cricket spectators smashing a ball through 'never', the audience is empowered to banish what's limiting them and get more out of life.
Across the campaign, the huge range of rewards that Platinum Cardmembers can exclusively enjoy are brought to life, including late hotel checkouts, dining credits, tickets to sporting and cultural events, airport lounge access and worldwide travel insurance (terms apply).
The campaign was created but Dentsu Creative with photography captured by Wade Brothers at RW2 and the films were directed by Ryan Patrick with Bullion. The pulsing sound of Who's Gonna Be the GOAT?' by De Staat provides the soundtrack to the stylish and energetic advert.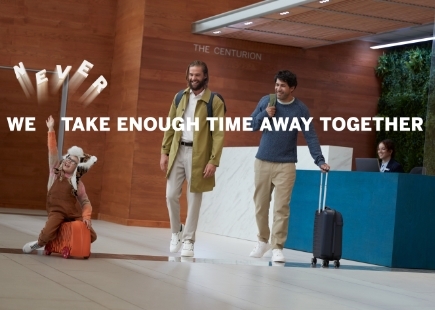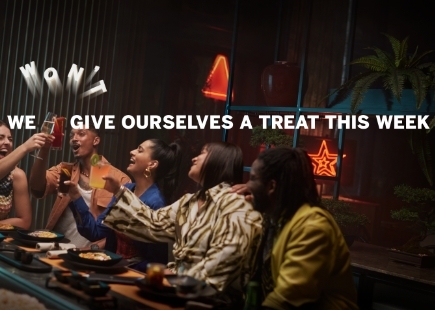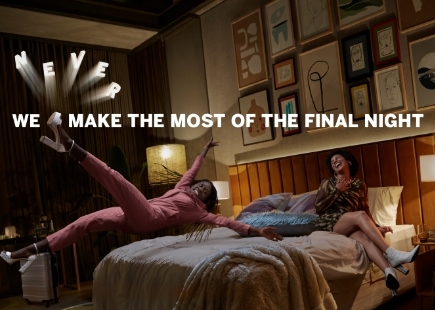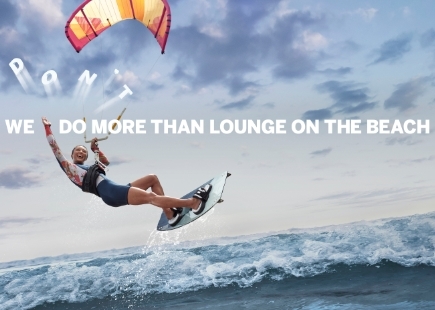 Credits
CLIENT: American Express UK
ADVERTISING AGENCY: Dentsu Creative London
MEDIA AGENCY: UM
CHIEF CREATIVE OFFICER: Julie Scelzo
EXECUTIVE CREATIVE DIRECTOR: Sue Higgs
EXECUTIVE CREATIVE DIRECTOR / COPY WRITER: Tom Smith
EXECUTIVE CREATIVE DIRECTOR / ART DIRECTOR: Darren Urquhart
BUSINESS DIRECTOR: David McColl
SENIOR ACCOUNT DIRECTOR: Sophie Gorman
SENIOR ACCOUNT MANAGER: Madeleine Burton
ACCOUNT EXECUTIVE: Ottilie Stephenson
HEAD OF STRATEGY: June Fong
AGENCY HEAD OF INTERGRATED PRODUCTION: Callum Furminger
AGENCY SENIOR PRODUCER: Elaine Coyle
AGENCY PRODUCTION ASSISTANT: Cordelia Grossman
HEAD OF DESIGN: Alex Fairman
SENIOR DESIGNER: Fabrizio Festa
SENIOR ARTWORKER: Chris Holiday
FILMS:
PRODUCTION COMPANY: Bullion Productions
DIRECTOR: Ryan Patrick
EXECUTIVE PRODUCER: Guy Fuhrer
PRODUCER: Joel Spencer
EDITOR HOUSE: The Quarry
EDITOR: Megan Thorne
POST-PRODUCTION COMPANY: Electric Theatre Collective
COLOURIST: Jason Wallis
VFX 2D LEAD: Petter Lindholm
CGI LEAD: Greg McKneally
HEAD OF PRODUCTION/EXEC PRODUCER: Matt Williams
POST PRODUCTION PRODUCER: Emma Hughes
SOUND POST PRODUCTION: Wave
SOUND ENGINEER: Jack Patterson
SOUND PRODUCER: Ellie Brandwood
STILLS:
PHOTOGRAPHERS: The Wade Brothers
PHOTOGRAPHERS AGENT: Making Pictures
PRODUCTION COMPANY: Nomad Productions
PRODUCERS: Damon Macdonald, Coco Wolf, Jesse Stagg
RETOUCHING: Alex Stout, Gareth Ling, Jim Wooten
If you enjoyed this article, you can subscribe for free to our weekly email alert and receive a regular curation of the best creative campaigns by creatives themselves.