Brazilian bank uses AI to celebrate women's football as it should have been

To pay tribute to women's football athletes of today and yesterday, Itaú Unibanco, sponsor of all Brazilian national soccer teams, has focused its latest ad campaign on the four-decade long ban on women playing the sport, using artificial intelligence to envision Brazilian women's teams from the 1950s, 60s and 70s.
The 1941 decree that stated, "Women shall not be allowed to engage in sports incompatible with the conditions of their nature," lasted until 1983 in the country, crushing the athletic dreams of generations of young women.
So, to develop this campaign and honour what might have been, the bank listened to former players, historians, sociologists and specialists who helped describe how it felt to play women's football at the time. Based on these testimonies and other research, a designer with an expertise in AI generated images of the possible athletes. The result was "Brazilian teams that have never existed".
Crafted by advertising agency GALERIA.ag, the campaign features print and electronic media pieces that celebrate the imagined teams that never took the field for the 1959, 1963 and 1971 Women's World Cups.
The effort focuses on three pioneers of the sport: Iolanda, a player from Vespasiano during the 60s, who practiced the sport in hiding; Dilma Mendes, a player during the 70s, who is currently the most award-winning football coach in the country; and Pretinha, a player from the 80s, who was part of the first Brazilian women's team together with Marta and Formiga. The campaign was also supported by football historian and researcher, Aira Bonfim, as well as Giovanna Waksman (better known as Giovanninha), a 14-year-old player on the Sub-17 National Team and a rising star of the sport.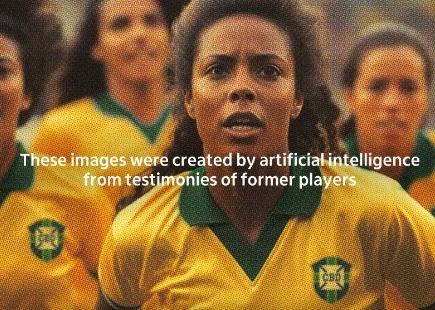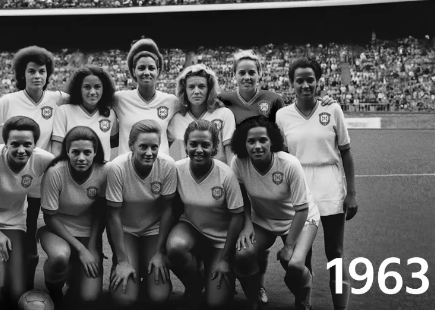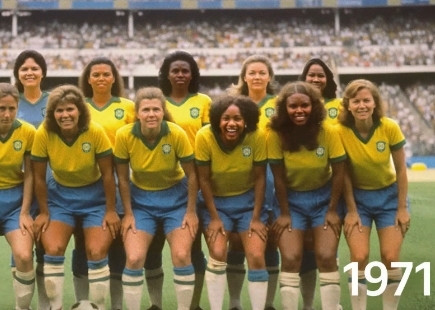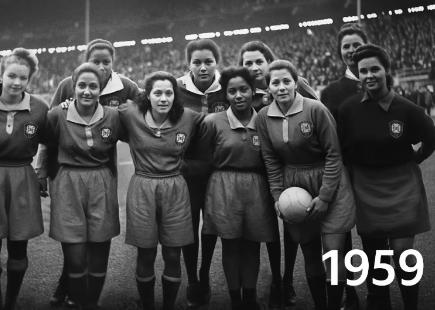 "The history of women's football in Brazil is very rich," says Thaiza Akemi, marketing superintendent at Itaú Unibanco, "But most Brazilians are unfamiliar with the fact that women were once prohibited from practicing the sport. Bringing light to this history in a moment of great relevance and prominence such as the World Cup, is a way to honour everything those women dreamed and accomplished. As official sponsors of all national teams, Itaú wants to do its part to give visibility to this past, bring forward this dialogue to more people and empower future teams."
The project was also featured on social media, with support from celebrities from the football world, such as Fernanda Gentil, Carol Barcelos, Formiga, former referee Fernanda Colombo, and national team player, Camila, all of whom used their profiles to expand the reach of the initiative.
"The championship has gained new importance this year," says Carol Mello, CSO at GALEIRA.ag. "Not for the title itself, but for what our athletes represent. This time, they have taken the field for generations of women who were forbidden to practice the sport, and also for generations of women who will represent our country wearing the Brazilian team jersey in the future. This is what our project is about. AI allowed us to bring to life teams which could not even be formed, but now at least they can be pictured."
If you enjoyed this article, you can subscribe for free to our weekly email alert and receive a regular curation of the best creative campaigns by creatives themselves.