How Cadbury and Age UK's 'The Originals' campaign aims to start a proper conversation with the older generation

The Background
Cadbury launched its 'Donate Your Words' brand campaign with Age UK last year, encouraging us to speak to older people more often to help combat loneliness.
In times of shielding leaving older people indoors for a whole winter, the campaign's purpose remains as necessary as ever. Recent research from Age UK claims over 225,000 older people go for a week without speaking to a friend, neighbour or family member.
The Big Idea
'The Originals' is Cadbury's way of showing that the people they're looking to help, have plenty to say.
These people have lived rich lives and those stories are ready to be told.
Cadbury is attempting to flip the conversation. In previous years the campaign has centred on how older people become lonely through a lack of conversation. This year the theme is about how the rest of us are missing out on their stories, words and wisdom.
This puts the impetus on us (the younger generation) to take conversations beyond the functional "how are you doing?" to show a real interest in listening to stories from long lives.
What They Did
The Originals plays on the idea that the rest of us are missing out by not speaking to older people more regularly to hear their stories. It also gets us to rethink what a conversation with an older person is. It's not a simple "are you okay?" and then move on, it's a chance to hear the story of their life.
We see a range of older people giving us a taster of what they've got to say and what they want to be asked about, whether it's their time as a champion bodybuilder, or that time they were photographed nude.
We then start to hear some of what those stories were about, and that magic of storytelling comes to the fore, the energy that it brings and how it leaves you wanting to hear more.
Just who is the most famous rock star in the world that she kissed?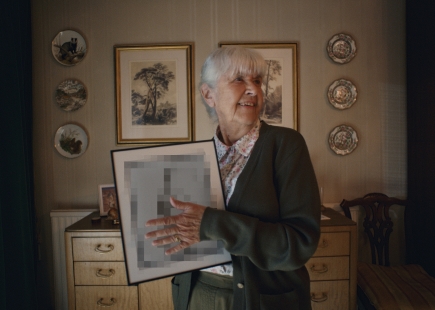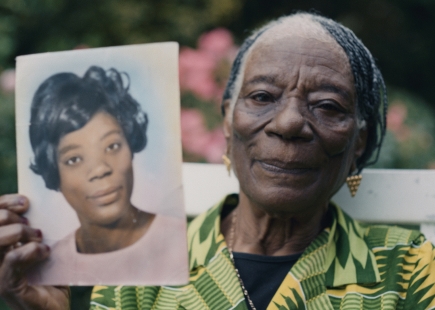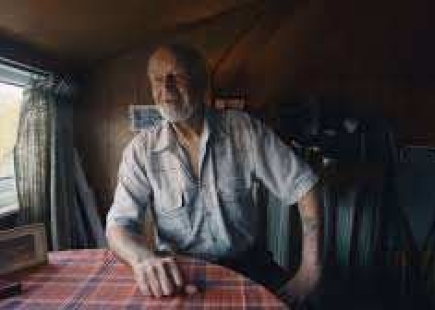 The Review
What's really interesting is that it's in stark contrast to the adverts the beneficiary, Age UK, has previously run that have, to some extent, created the view of older people that Cadbury's is looking to dispel.
The lighting and grade are what we've come to expect of adverts about lonely older people, but the content is anything but. The smiles and that energy from the storytelling, coupled with the addition of sound effects and uplifting music takes this into unexpected territory for an advert featuring older people.
It's that flip in energy and the vividness of what's being said that demands attention. And whilst coronavirus has no doubt exasperated the issue of loneliness, this advert rejects increasing doom around the subject meaning that, despite the serious issue at play, this is engaging and amusing.
Whilst charity adverts, particularly around older people, may traditionally look to make us squirm, this leaves you wanting more.
Will that feeling of wanting more help trigger people to donate their words and listen to these stories more than before? It feels like a tactic worth testing. It's a refreshing approach that definitely resonated with me better than 2019's advert.
In Hindsight
This is a really positive build from Cadbury on their Donate Your Words campaign, a campaign I wasn't originally overly impressed by initially, though it was hard to put my finger on why given rave reviews.
The original logo change to launch the campaign felt powerful but incomplete in some way, lacking in its ability to really get us talking, though the significant donation mechanism showed commitment. Perhaps I was overly sceptical of brands associating themselves to causes as Cadbury has stuck with it, this is no flash-in-a-pan headline grab.
Since that launch however, any scepticism that Cadbury just picked a cause and ran with it has lifted through the ongoing and growing nature of its partnership with Age UK. Elements like a pop-up shop for Age UK where items were traded for pledges to speak to older people for example, and swapping child mascots as part of its sponsorship of Manchester United with 11 people aged 61-87.
Next step, where can we hear the stories alluded to in the advert? Perhaps it's in the works but telling these stories in full could be a great way to follow-up this spot on social channels.
If you enjoyed this article, you can subscribe for free to our weekly email alert and receive a regular curation of the best creative campaigns by creatives themselves.