Creative Corner: The worst toy in the world, Christmas dinner soup, Brixton Brewery Urban Animals, Unexpected Guest and Airbnb's Sex 'n' The City apartment recreation

Welcome back, lovers of creativity.
We've got some absolute bangers that are sure to put a sparkle(r) in your eye.
So let's not wait to light that fuse and rocket our way to creative goodness.

Bonfire Night puns—nailed it.

The worst toy in the world
Creative agency Cow delivered this week with the launch of the worst toy in the world for World Animal Protection UK.

The Factory Farm Playset is as bleak as it sounds, and features animals separated from each other and hemmed into tiny spaces. The accompanying video featuring adorable children trying to play with the set, alongside hard hitting stats and just a touch of sad music, was perfectly pitched.
With COP26 in full swing it was the perfect time to launch, and it definitely stood out for all the right reasons even with competition from so many brands and causes fighting to be heard this week.
While it won't be under the tree for my (almost) three-year-old this year (or ever!), it's definitely one for the 'wish we'd thought of it' list!
Spotted via @thatmarkperkins, creative director at Cow.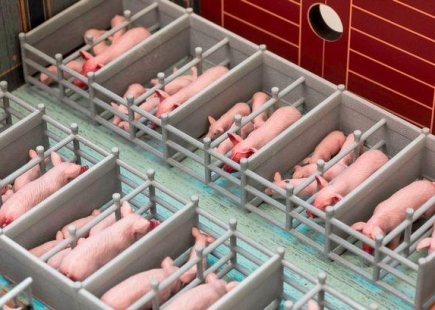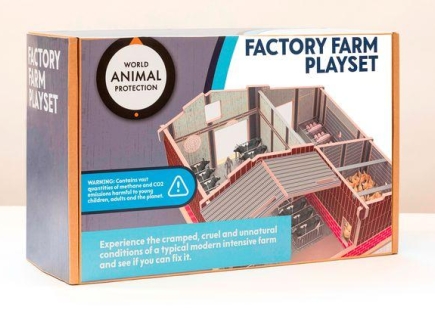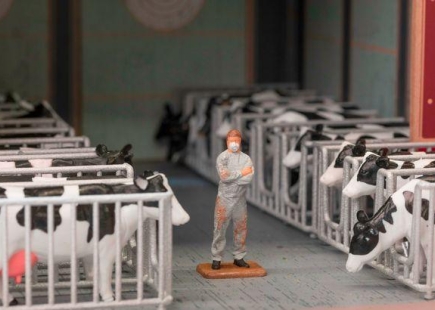 It's my Christmas dinner in a can!
With any luck you'll have read that to the tune of an inappropriately hilarious Lonely Island classic in your head (albeit with some additional syllables), otherwise it's just a weirdly clunky sentence…

Anyway…they say imitation is the sincerest form of flattery, and that's exactly the route Heniz has gone down with the launch of its Christmas dinner soup.
Hot (?) on the heels of the somehow both infamously gross and deservedly award-winning Christmas Tinner from GAME way back in 2013 (yes, we know it was rehashed for vegetarians and vegans in 2019), the soup has made a splash in the media.
It's often said that there's no such thing as a new idea, and while Heinz definitely hasn't reinvented the Catherine wheel (last one, I promise!) with this offering, it's safe to say it does look slightly more appetising than it's predecessor!
Coverage has been everywhere, as has the debate on Twitter of 'who did it best/first', so if nothing else it's definitely the idea that keeps on giving.
Question is, what will we tin next?!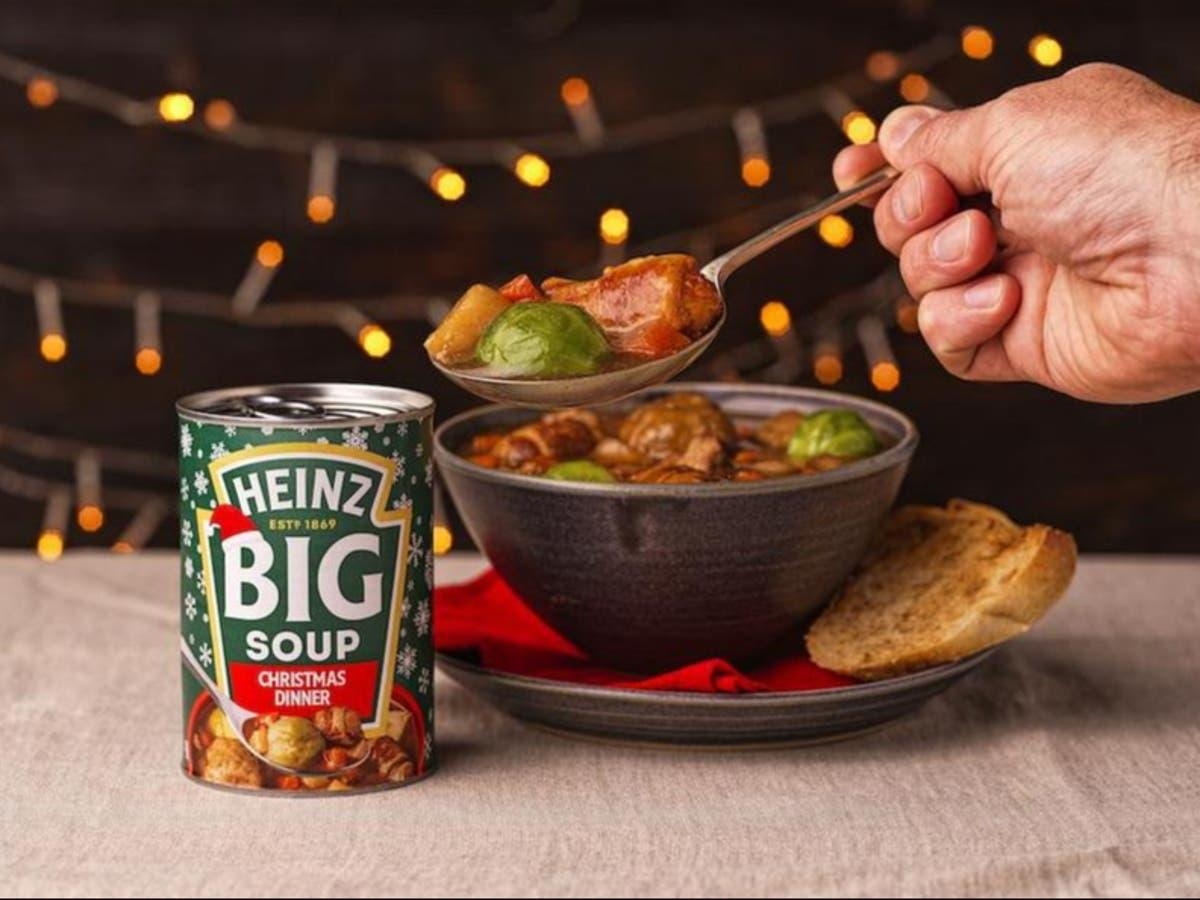 Holy Cow, not another one!
I know what you're thinking—TWO Cow campaigns in one column? But what can I say—I'm a sucker for animals in creative campaigns. Plus this one has beer.

Cow unveiled the Pay-By-Neigh campaign for Brixton Brewery this week to celebrate the launch of its new beer, Urban Animals.
Anyone that offers up their best animal noise as payment can get a taste of the limited-edition brew at the Brixton Brewery taproom, all the while supporting Vauxhall City Farm (if you've not been, it's great!) which nearly had to close for good during the pandemic.
If you can't make it to the taproom you can still buy Urban Animals online to support the Farm, which actually grew the hops used in the beer.
I love this campaign.
It's playful while staying brand relevant and has a good cause attached. Definitely a triple win when it comes to landing coverage.

Cleared for landing
By now I'm sure you will have all seen the John Lewis Christmas ad.
No? I'll give you a sec to catch up…

Done? Good!
Earlier this week the retail giant pulled a classic South Bank stunt when it crash-landed a spaceship complete with teaser sign that read 'Christmas is landing 04/11/21 #UnexpectedGuest'.
Twitter picked up the scent, and before we knew it we were all ready for the big reveal yesterday morning.
Simple, but clearly effective - job done!
And just like that…
Airbnb can smell a good stunt from a mile off it seems—just look at its recent Hundred Acre Wood getaway link to Rich's piece on it) - and its latest offering is no exception.
Ahead of the release of the new TV series 'And just like that…', the brand has teamed up with Warner Bros Consumer to give Sex and the City fans the stay of their dreams—Carrie Bradshaw's apartment.
The iconic brownstone apartment has been painstakingly recreated for guests to enjoy, complete with some retro props like Carrie's old laptop, and THAT closet which guests can play dress-up in with replica outfits from the show.
The lucky few who bag a stay will be greeted with a virtual welcome from Carrie herself, the incredible Sarah Jessica Parker, and enjoy brunch in Chelsea after a walk round New York City.
Booking requests open 8th November but are only open to US residents at Airbnb.com/sexandthecity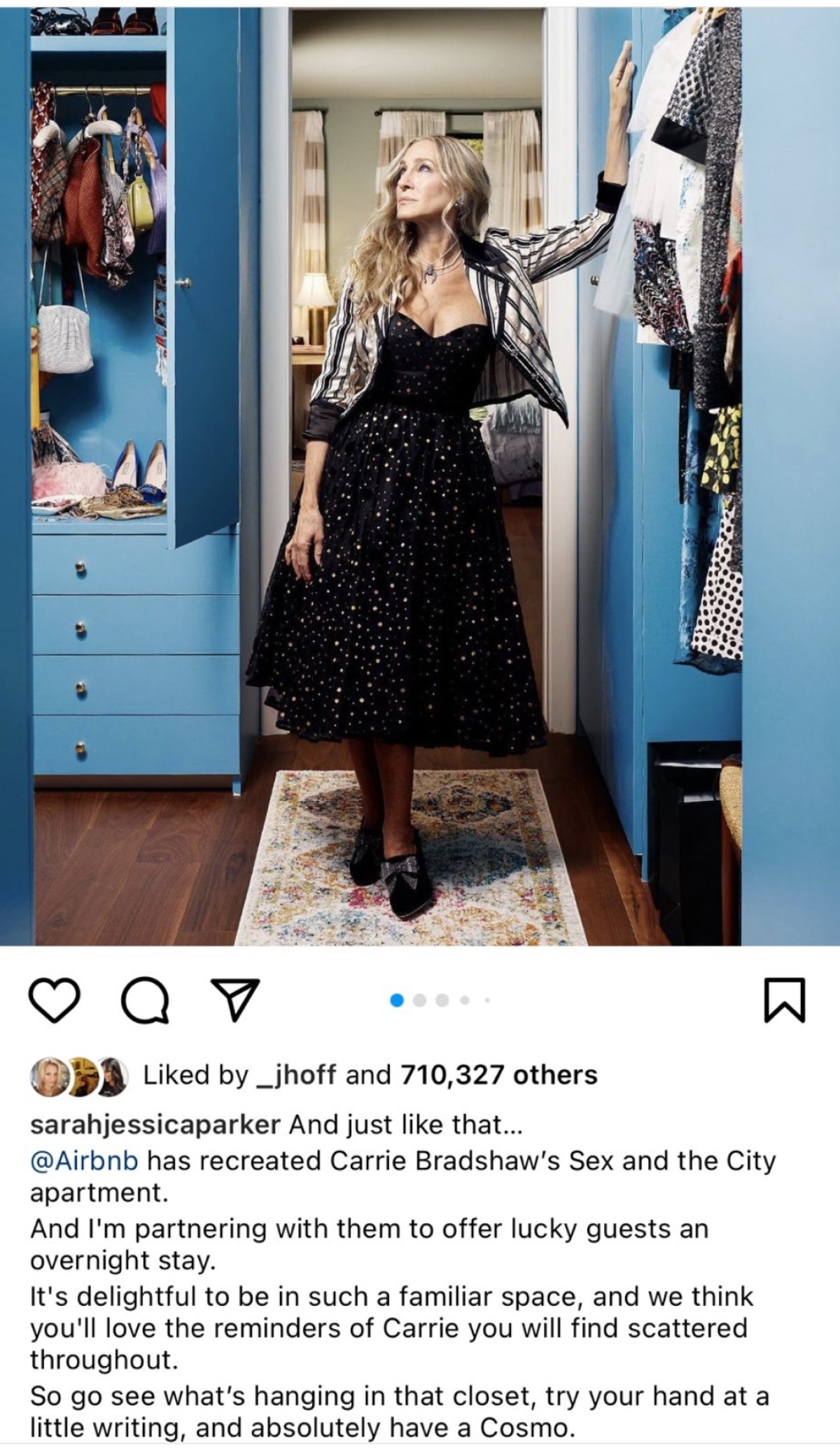 And that's it from me this week!
As always, send your work, or work you love, each week to me @Welsh_PR or Rich @RichLeighPR on Twitter and we'll credit anyone who does.
*Lead image credit: Tara Rice
If you enjoyed this article, you can subscribe for free to our weekly email alert and receive a regular curation of the best creative campaigns by creatives themselves.