Creative Corner: Liquid Death's plastic surgery solution, epic prehistoric dinosaur art and a fast food chain's alleged AGM notes exposed

Dinos, dicks, and (liquid) death - or prehistoric, plastic, and peens depending on which you prefer - it's all going on in the world of creative PR this week!
As the weather FINALLY got the memo that it's almost June, there's been a plethora of fab stunts and activations to choose from.

Liquid Death Plastic Surgery Center
Don't adjust your eyes, you read that right! Fresh off the back of previous eww-inducing stunts like the Travis Barker enema kit, the cheeky scamps are back waging a war on plastic with comedian Whitney Cummings.

The canned-water brand, which for me always stays just the right side of completely insane, has created a commercial for the first plastic surgery centre that uses single use plastic as implant material for some pretty weird procedures.
My words won't do it justice so see for yourself…
Not only that, but you can also buy 'Liquid Death Plastic Surgery Center jumper from its online store, with a portion of the profits going to charities that help clear the ocean of plastic waste.

A great example of using humour to convey a serious message, and take a swipe at your competitors while staying on brand.

Prehistoric Planet
Apple TV partnered with Taylor Herring to produce some stunning dino-art on the Jurassic Coast in the UK, Utah, and Finland, to launch the second season of Sir David Attenborough's Prehistoric Planet.

New-York artist David Popa was commissioned to create the art, using natural materials like chalk and charcoal along with the natural texture of the landscape. The results are simply stunning and the photos are what make it such a newsworthy stunt and the reason it's landed global coverage over the last week.
You can read more about the work in this piece from earlier in the week.
Congrats to everyone involved!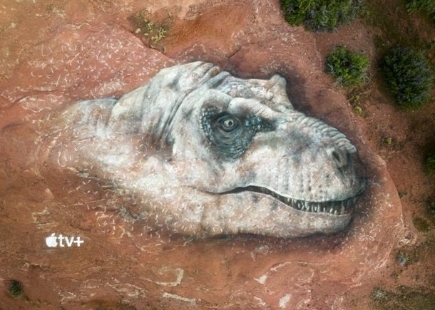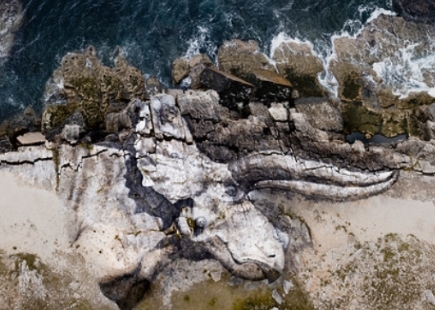 The Pink Peen
Onto the 'dicks' portion of the line-up this week, and dating app WeAreX came onto the scene in the shape of a giant, neon pink, inflatable penis outside Liverpool Street Station.

Nobody can accuse them of subtlety!
The 'Don't Be A Dick' campaign wants to stamp out bad behaviour and 'bellendery' (new favourite word) in dating online and IRL, and that doesn't stop at a phenomenally sized pink peen. The brand has also created a comprehensive guide on how not to be a dick no matter your sex or gender in order to get its message across.
In a world where you get very little of people's limited attention spans to tell them who you are and what you're about, WeAreX has nailed it for me. The inflatable penis says 'we don't take ourselves too seriously/sex is fun', while the online guide says 'we know our shit when it comes to dating and we won't accept any bad behaviour from our users'.

The AGM
Dicks of a different kind now, and an innovative video from 10 Days London for new ESG investment app Fennel.

The video dramatises alleged meeting notes from a certain fast food chain's AGM last year. I'm told I can't say which one for legal reasons, but when you watch it you'll get the gist.

That'll do it for this week!
Besides, what are you doing reading this?! It's the early bird deadline of the Creative Moment Awards TODAY, you've got entries to submit! Get outta here!
And if you see or launch anything you think deserves a mention here let me know about it at angharad@weareradioactive.com or @Welsh_PR on Twitter.
See you next week!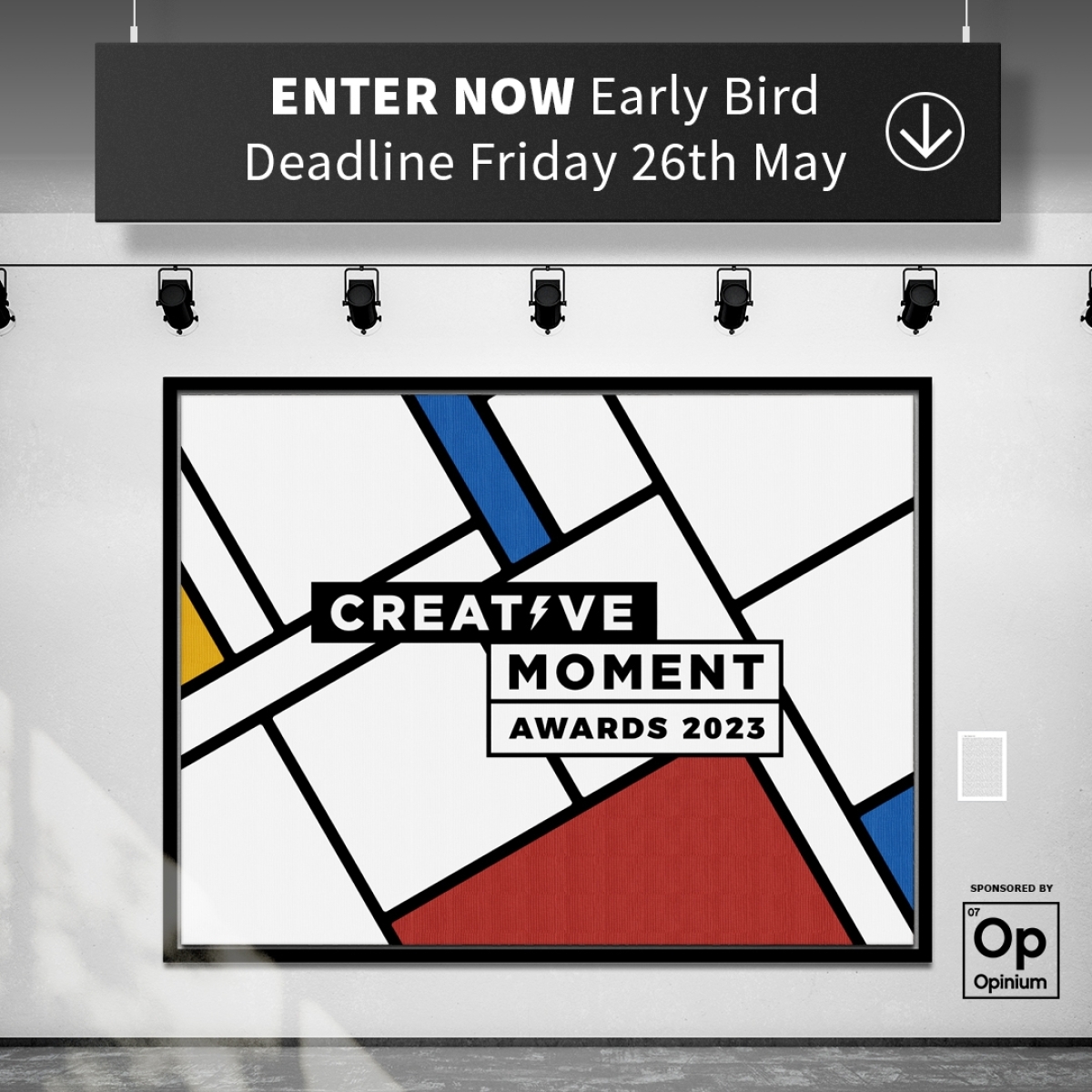 If you enjoyed this article, you can subscribe for free to our weekly email alert and receive a regular curation of the best creative campaigns by creatives themselves.