Gigantic OOH: Apple TV+ celebrates the new series of 'Prehistoric Planet' with epic artwork

Apple TV+ have unveiled a series of dinosaur artworks that celebrate iconic dinosaurs: Tyrannosaurus rex, Triceratops and Hatzegopteryx, featured in the second season of "Prehistoric Planet."
The out of home campaign, by MTAart agency artist David Popa, was created from purely natural materials, including earth pigments, ground shells, charcoal and local chalk, to bring the dinosaurs to life in vivid detail.

Popa spent over 12 hours expertly crafting each of the super-sized earth murals, incorporating his love of history, anthropology and contemporary art to create distinct visuals created solely with water sourced from the area. The result is beautiful works of eco-art which wash away with the rain.
The campaign was devised and conceived by creative agency Taylor Herring and follows its execution of last years 'Beach Billboard' devised to launch season one of the show in the UK, featuring a 50 metre long sand art piece recreating T-Rex footprints.
The new artworks all use the natural environment as a canvas and were informed by the latest science that underpins this award-winning documentary series, showing the most authentic and true-to-life representation of what these incredible animals would have looked like.
The locations were specially selected to reflect the planet's ancient history – in the UK the fossil rich Jurassic Coast was selected to showcase the majestic Triceratops, whilst the Moab Desert in Utah where numerous dinosaur species were entombed by sand and gravel was chosen to display the ancient apex predator Tyrannosaurus rex. And in Finland, a remote Island was picked to represent the island habitat where the flying Hatzegopteryx would have lived.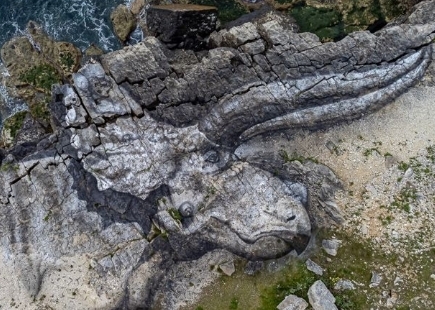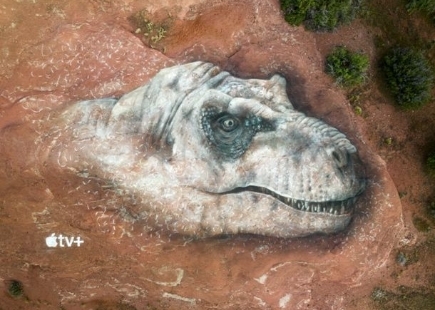 The five-episode docuseries transports viewers back 66 million years, revealing brand-new scientific research and insights into the Late Cretaceous period.
Exploring five new habitats — islands, Badlands, swamps, oceans, and North America — audiences can expect to be transported to the active volcanoes of India, the marshlands of Madagascar, the deep oceans near North America, and so much more. Throughout this season, the series and its creators take you up close into dinosaurs' habitats to experience the dangers, the adventures, and even the camaraderie between species unlike we've seen before.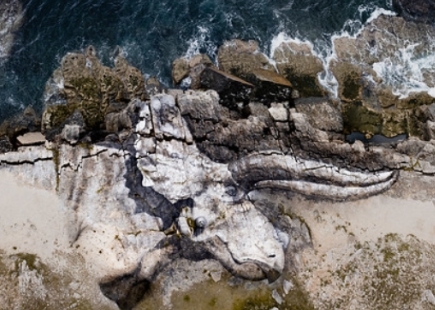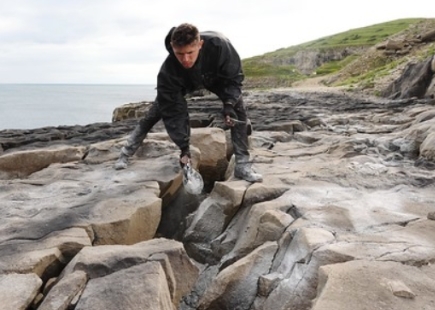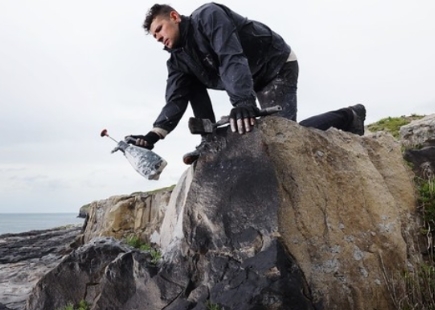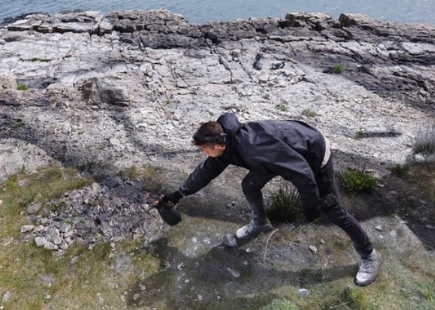 If you enjoyed this article, you can subscribe for free to our weekly email alert and receive a regular curation of the best creative campaigns by creatives themselves.